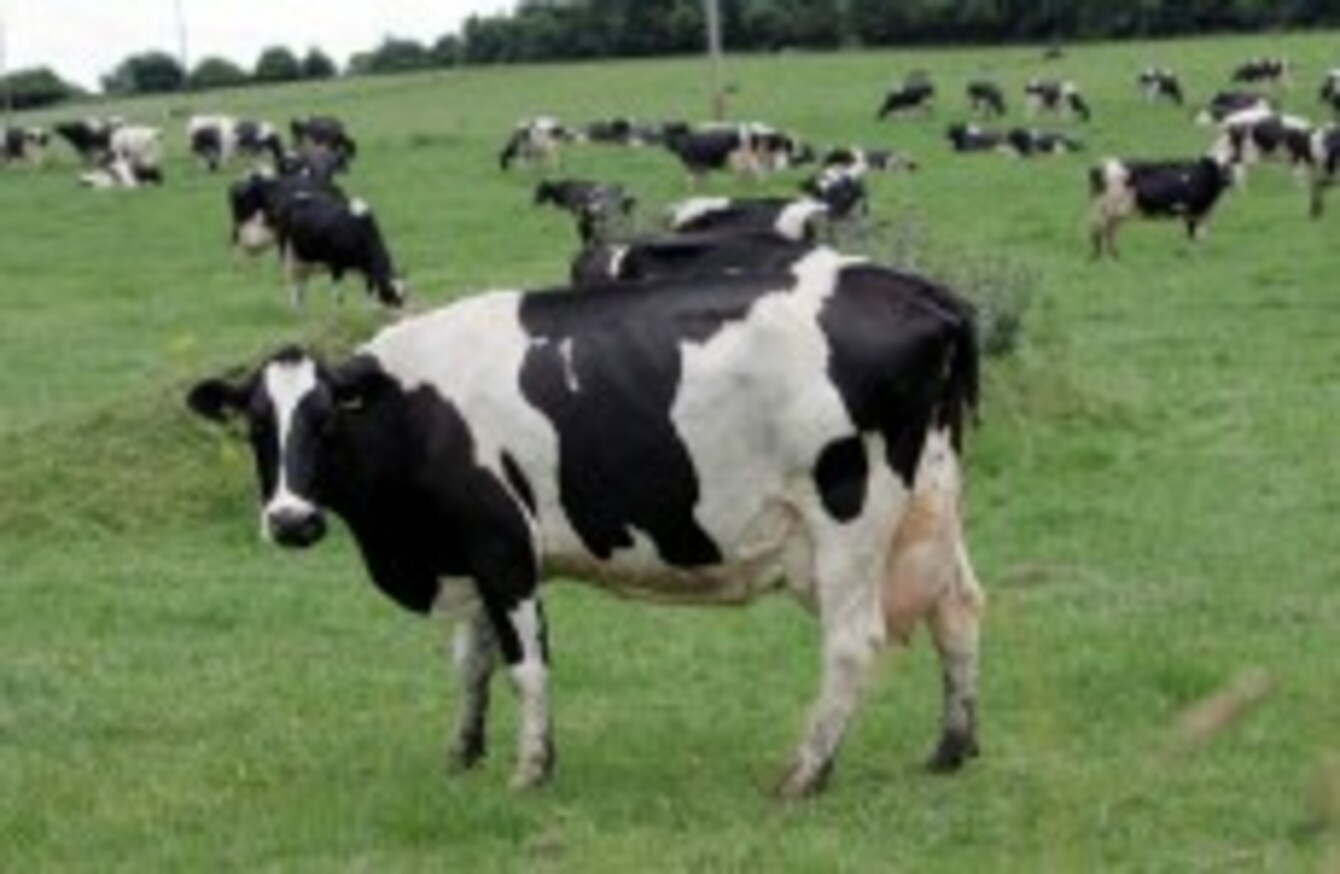 Image: Eamonn Farrell/Photocall Ireland
Image: Eamonn Farrell/Photocall Ireland
AN ISOLATED CASE of 'classical' BSE has been confirmed in a single animal on a Louth dairy farm, the Department of Agriculture said today.
As part of normal protocols, all animals who were potentially exposed to the BSE agent in the five-year-old cow with BSE – or mad cow disease – were slaughtered and tested.
Sixty-three animals who were born and reared on the farm one year either side of the cow's birth, and her four offspring, tested negative for BSE. Their remains were then excluded from the food and feed chains.
The Department also revealed that both the dam and grand dam of the cow tested negative, allowing investigators to rule out vertical transmission. There are also no concerns about the integrity of the commercial feed supply chain as all tests returned negative results.
In a statement, the Department stressed it was not overly concerned about the development. It said:
The investigation has not identified anything to distinguish this case from the other cases of classical BSE that have been seen in Ireland or elsewhere.
The identification of classical BSE cases after the implementation of the ban on the feeding of meat and bone meal is not unprecedented. A diminishing number of such cases have been identified in Ireland and in other countries over the years.
The suspect case of BSE was first reported on 11 June with the Minister for Agriculture stating there was no human risk as a result.
The Irish Farmers' Association said that both home and export markets had reacted to the news in a calm and balanced manner.
However, the Irish Cattle and Sheep Farmers' Association has warned that today's confirmation could be used as "an excuse to drive down price".
"Farmers have seen a welcome tightening of prices in recent days, and meat processors cannot use this result, an isolated one-off case, as a stick to hammer farmers with," said president Patrick Kent.
The cow involved was of the Rotbunt breed, which is rare in Ireland, and there has not been a comparable case in such a cow since 2005.
Impact on BSE risk status
Ireland now expects its BSE status to be changed to 'controlled risk' rather than 'negligible risk'.
The confirmation that this is case of classical BSE in a domestic animal which is less than 11 years old means that Ireland no longer meets the parameters set out in the OIE (the World Organisation for Animal Health) code necessary for a country to be recognised as a country with negligible risk for BSE.