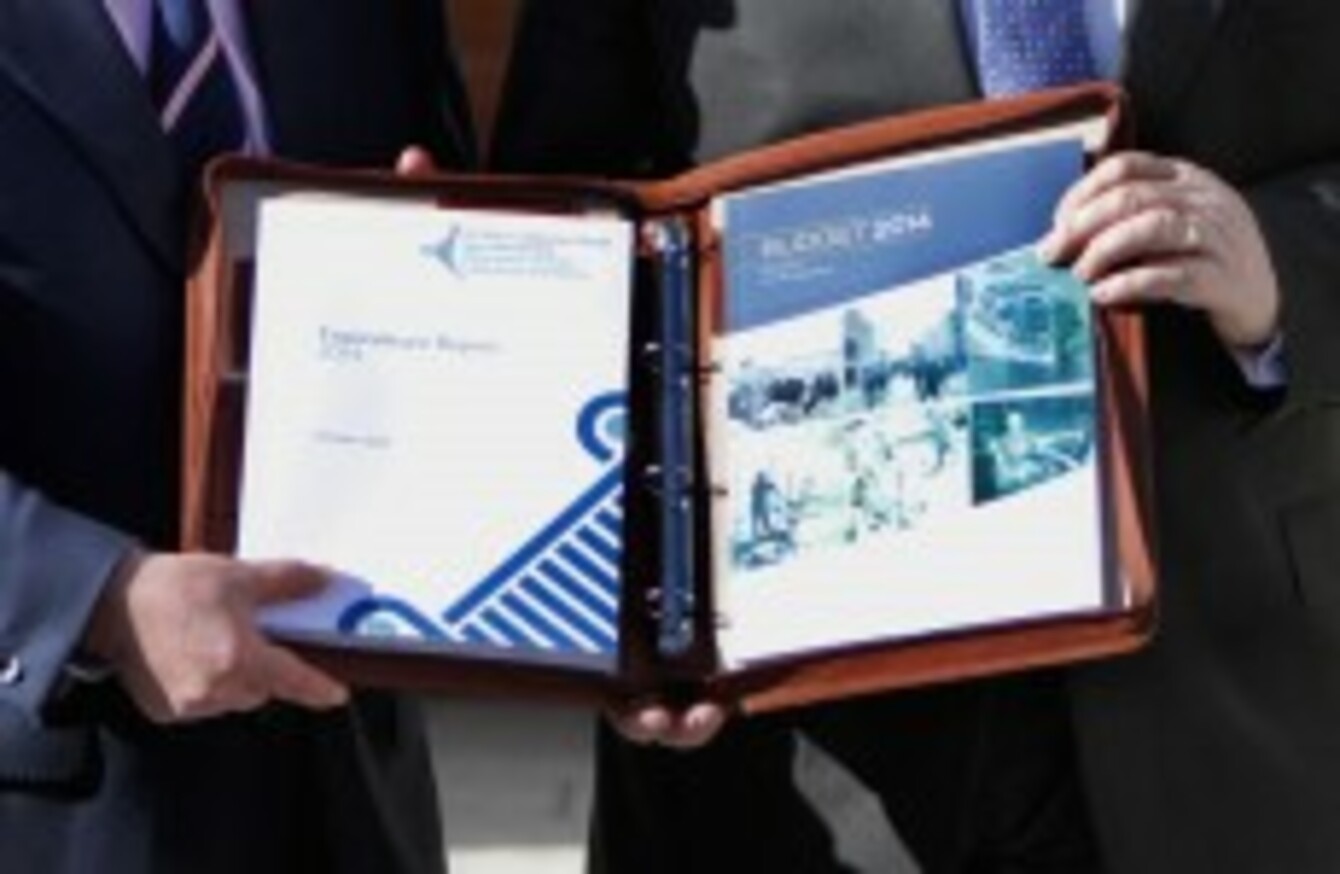 Image: Mark Stedman/Photocall Ireland
Image: Mark Stedman/Photocall Ireland
IT HAS BEEN CALLED a number of things by a number of politicians and interest groups, but how was the Budget for real people?
We asked. You responded. And here's how our panel reacted.
In the second of our readers' panels, we  get the views of:
A pensioner
A student
A recent emigrant
A single working person
1. Mary is a retired nurse who lives in a rural community in Westmeath. She lives with her husband who suffers from Parkinson's Disease and believes that elderly people are being forced into isolation by ongoing cuts to services.
I suppose it is tough on the over 70s and those who are used to having a medical card. There is nothing new there for us because my husband can't get a medical card anyway.
We still pay into the Drug Purchase Scheme, but my VHI will go up.
For me, personally, there's no big changes. The prescription charges will hit a lot of people around here.
I'm open to see how things pan out next January.
2.David is a full time mature student in University College Dublin. He works one day a week and is trying to receive more hours in order to pay his way through college. He receives a grant, but feels that the system is growing increasingly unfair.
It was a good enough day for students, but less so for people my age with the cuts to jobseeker's allowance.
The cuts to medical cards annoyed me the most and I thought that the €150 million levy on the banks wasn't enough.
The increases in excises on alcohol and tobacco will affect me personally, as well as the cuts to the third-level sector.
3. Matthew Kavanagh emigrated to Hong Kong in 2012, when faced with the cost of mounting loans to pay for education. Studying to be a secondary school teacher, he felt a job would too hard to find after college, and if he did, it would be poorly paid.
There wasn't anything in the Budget that would bring me home in the short-term.
I was happy that there will be capital investment and that they took measures to grow the economy. That will have a knock-on effect. If the economy starts to grow, everything else will.
It seems to be that where they're cutting puts more pressure on people that are already under pressure.
For me, it's at least another year in Hong Kong. I know that there was a move to recruit more primary school teachers, but they want to do it while spending the same amount, which says to me the newer people will be on lower wages.
From what I've seen, there's nothing that would sway me to come back any time soon.
4. Lynne is an optician who lives in County Meath. She works in Dublin's city centre and feels like she pays a lot of tax for very little return.
I was happy with the fact that there was no rise in VAT, USC or income tax.
If the rate of excise on petrol had gone up, I would have been hit a lot, so I'm very happy that it hasn't. Not driving to work or getting work closer to home aren't options for me so it would have hurt me.
I know there are affected and won't be happy, but personally I haven't been affected and am pretty happy with it.