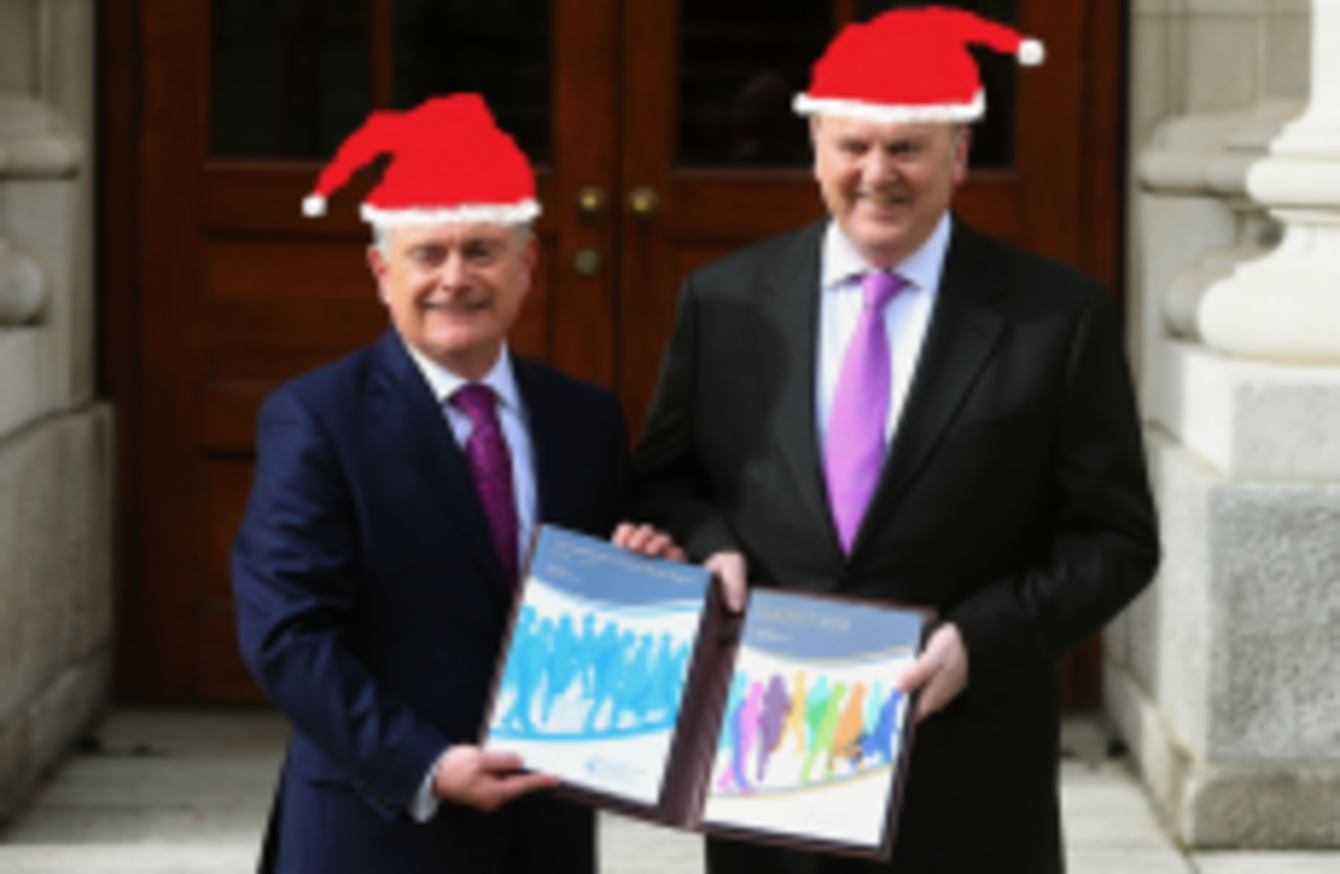 Image: Brian Lawless/PA
Image: Brian Lawless/PA
MINISTER FOR PUBLIC Finance and Expenditure Brendan Howlin has announced that the Christmas bonus for people who are in receipt of long-term social welfare payments will return this year.
In his Budget 2015 speech, Howlin said the numbers of people leaving the live register are "much higher than forecast".
"The government has decided to allocate a portion of these savings to pay a 25% bonus to social welfare recipients this coming Christmas," he said.
A minimum payment of €20 will be made to over 1.6 million people who are in receipet of the following payments:
State pensions
Invalidity pension
Widow's pention
Guardian's payment
One parent family payment
Deserted wife's benefit
Carer's allowance
Pre-retirement allowance
Disability allowance
Farm assist
Long-term jobseeker's allowance
Back to work allowance
Community employment
Jobs initiative
Rural social scheme
Tús
Gateway
Domiciliary care allowance
Howlin added that this will be a current year payment from 2014 figures, clarifying that a similar bonus in Christmas 2015 will depend on the availability of savings in next year's Social Protection budget.
This was one of two increases in the area of social welfare as Child Benefit is also being increased by €5. The move was welcomed by the Director of European Anti Poverty Network Ireland (EAPN) Robin Hanan, who said "many people have been driven deeper into poverty and the measures today begin to address the damage that has been done".
SIPTU's President, Jack O'Connor also said these measures would "help to alleviate the living conditions of some of the most vulnerable in society".
There was mixed reaction among users on social media: