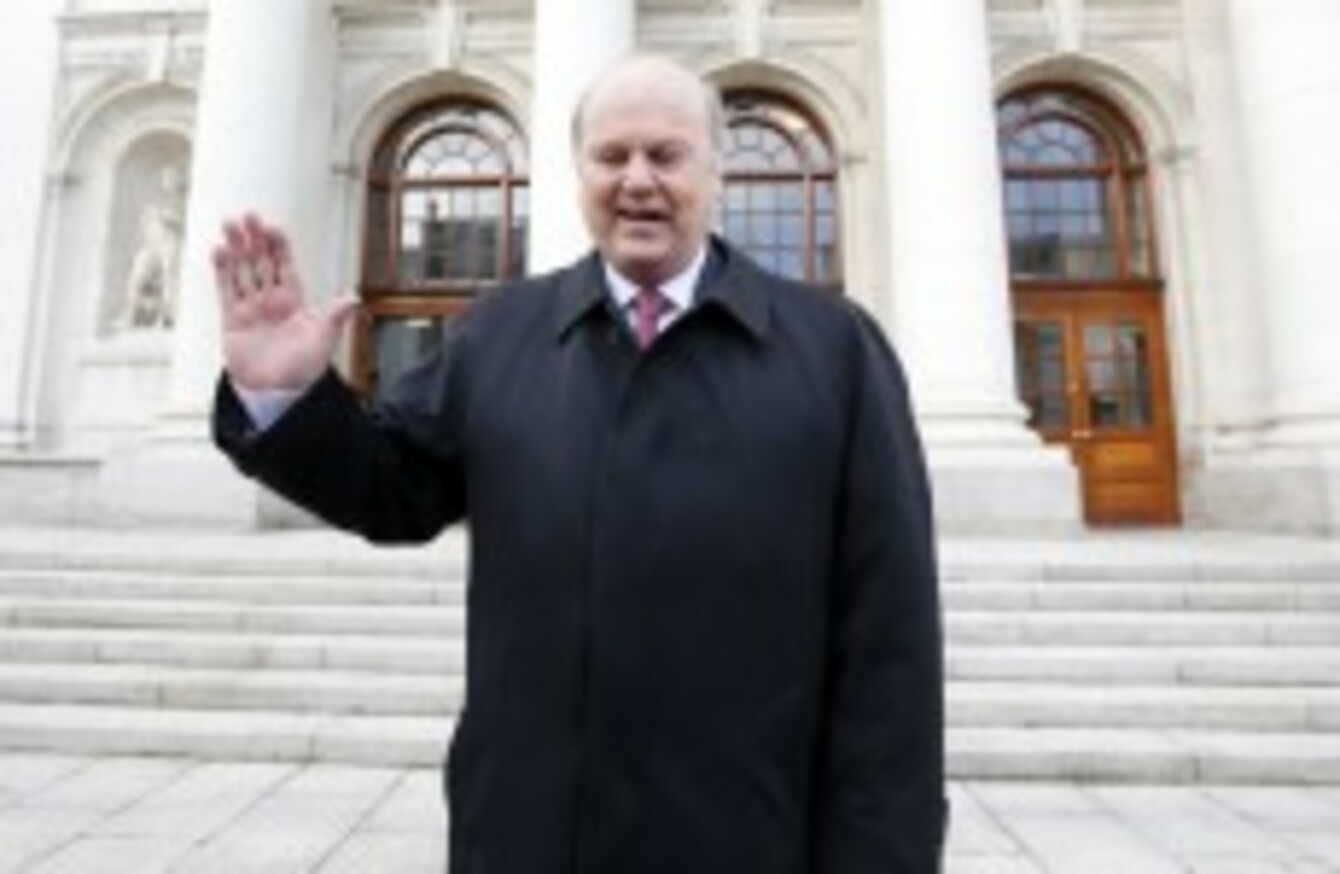 Image: Laura Hutton/Photocall Ireland
Image: Laura Hutton/Photocall Ireland
Updated 9.40am
THE BUDGET WILL "probably" be held on Tuesday, 14 October, the Minister for Finance Michael Noonan has said.
Noonan said this morning that Budget 2015 will be held on either 14 or 15 October, but said it will probably be held the 14 October.
"The Budget will probably be on the 14th of October this year, 14th or 15th but most likely to be the 14th," he said.
The Minister said that he would like to have a successor to outgoing Department of Finance secretary general John Moran in place before then to help with Budget planning.
He said that this would most likely happen in the second half of a July "so there is a two -and-a-half month run into the Budget" noting that "all our tax people had to take their holidays" in July to account for the early Budget last year.
Noonan also said that he is not rushing to replace Moran, saying he will stay on for the coming months and paying tribute to the outgoing official, noting that "he came in at a time when outside talent was very helpful".
"I am thinking about what the best method of replacement is," he said.
The government is committed to reaching a deficit to GDP ratio of 3 per cent with a likely budget saving of €2 billion being sought in the October announcement.
However ministers have frequently indicated in recent weeks that the tax burden may be reduced in the next Budget, with Noonan saying earlier this month that it was a priority of government to raise the rate at which people pay the higher level of income tax.
But this morning, as he launched a bill to provide for the use of €6.8 billion from the National Pension Reserve Fund for economic growth, Noonan declined to go into specifics saying there are "a lot of moving parts yet".
He said: "The Budget is the Budget, the 2014 Budget is the one we're operating on at the moment and we're only four months into it."