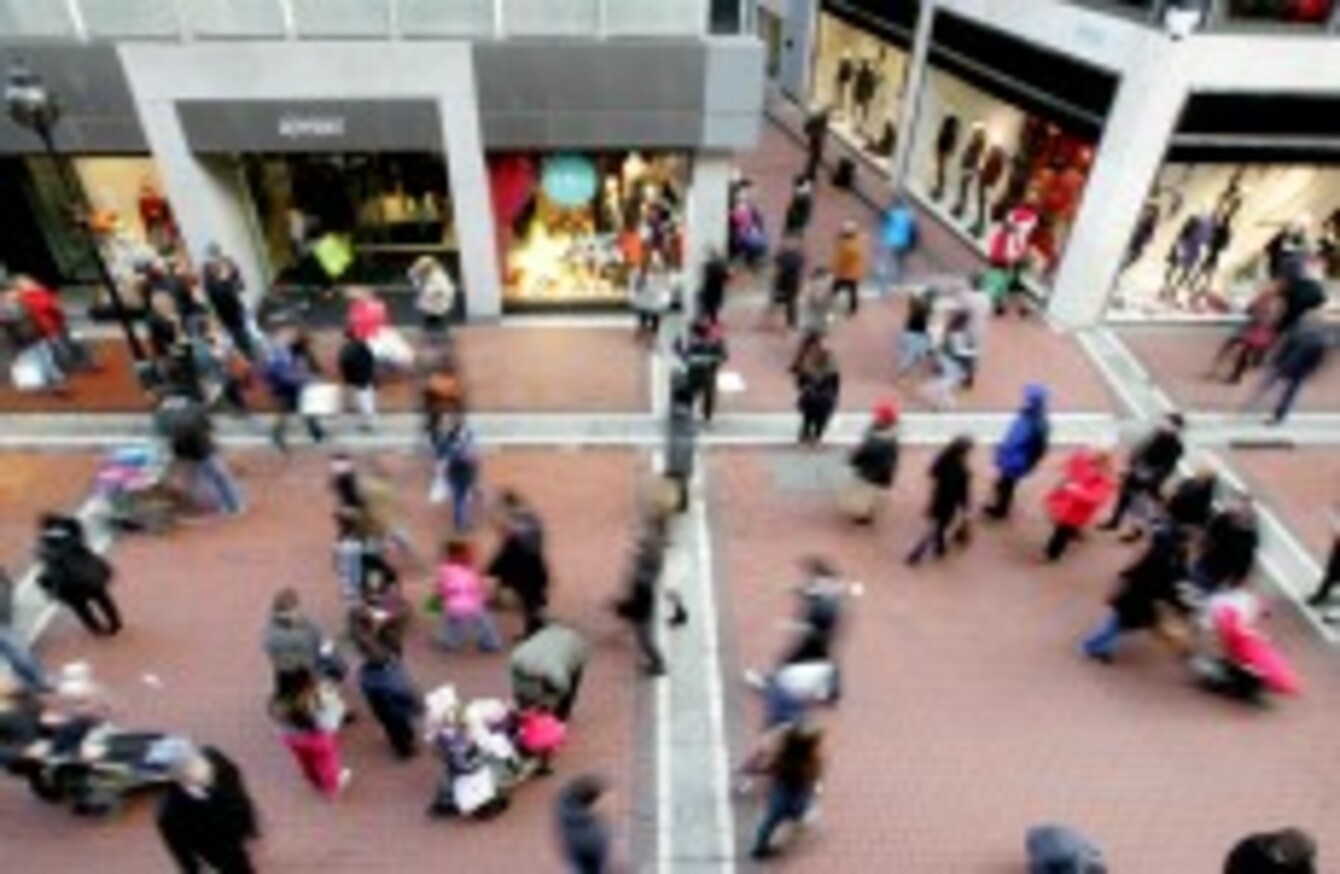 Image: Andy Delaney/Photocall Ireland
Image: Andy Delaney/Photocall Ireland
THE UPCOMING BUDGET offers the government a chance to put money in the pockets of shoppers. That is according to Retail Ireland, the Ibec retail sector body.
In their pre-budget submission, released today, the retail group says that Budget 2015 offers a chance to "give some money back to consumers through tax cuts and, in doing so, boost spending and jobs in the retail sector".
In their Budget 2015 submission, Retail Ireland called for income tax reductions, a cut in excise duty, no increases to the cost of doing business and new incentives for retailers to develop vacant lots in town centres.
The group also called for the retention of the successful reduced 9% VAT rate on tourism-related services, and for consideration to be given to replicating this approach in other sectors.
Retail Ireland Chairman Frank Gleeson said:
Sales have grown every month this year, but the retail recovery shouldn't be taken for granted. Tax cuts will boost disposable income and increase spending in the domestic economy. This will translate into thousands of new retail jobs.
Retail Ireland's budget submission sets out five key priorities for Budget 2015:
Impose no new costs on retailers and make it cost-effective for retailers to hire new staff by reversing last year's changes to employers' PRSI
Cut income taxation so consumers have more money to spend
Freeze or reduce other consumer taxes, such as excise duties on alcohol which are among the highest in Europe
Incentivise retailer investment in town centres and encourage use of vacant outlets
Support consumer confidence by "confidence checking" Government announcements
"Retail was on the very sharp end of the recession. 50,000 jobs were lost and many businesses closed," said Gleeson.
"Despite this, with 270,000 employees the sector remains Ireland's largest and most geographically diverse. Now is a critical time for retail, with intense competition keeping prices down, the decisions on budget day must ensure the recovery continues and gathers pace."