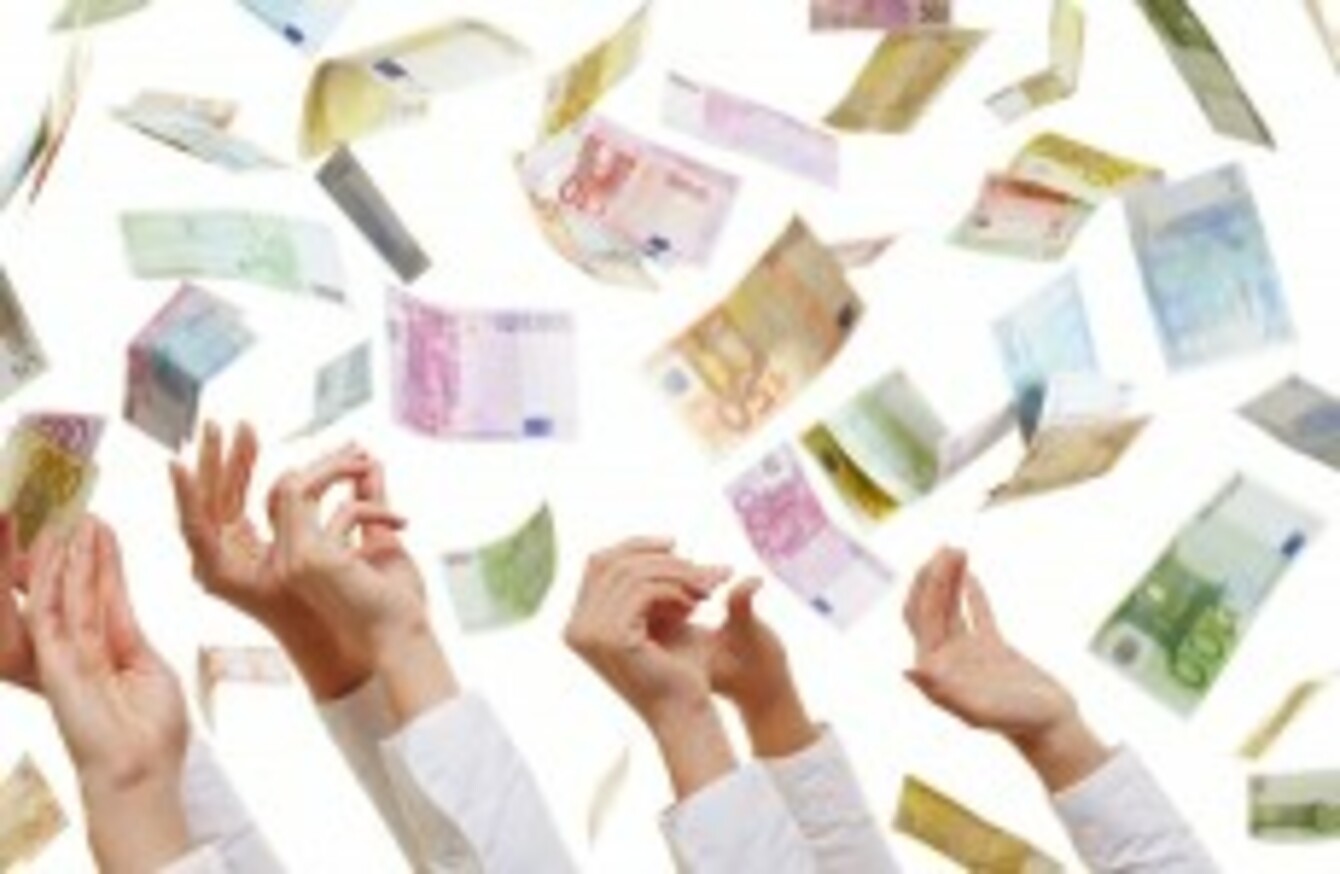 Image: Shutterstock/Robert Kneschke
Image: Shutterstock/Robert Kneschke
A POST BUDGET survey has found that 53% of people think yesterday's budget is good for Ireland (especially under 25s), with only 12% saying they think it's bad.
The survey, carried out by Amarach, also found that 42% of people questioned feel they will be better off personally because of the Budget (especially men), although the majority (52%) don't think it'll make much difference.
When asked if the Budget will make people more likely to vote for Fine Gael and/or Labour at the next election, the vast majority (57%) of people said it would make no difference.
While slightly more people said it would make them less likely to vote for Government parties than more likely (45-54s in particular).
Here are the results of the three questioned asked in the survey:
'Boom-era Budget'
Meanwhile, Michael Noonan has denied that the government had returned to the days of "when I have it, I spend it", but a senior government advisor is worried the Budget is too expansionary.
Professor John McHale of the Fiscal Advisory Council took the unusual step of appearing on RTÉ's Morning Ireland to cast doubts on how much the government is willing to spend in 2016.
While the council had endorsed plans to add €1.5 billion to government spending, McHale says they were unaware that a similar amount would be added to the Budget in supplementary spending.
He told the programme that he did not see some of the spending coming.
"The spending this year looks like it's going to be €1.7bn higher than was budgeted and about €1.4bn of that is current spending.
"We did anticipate that there would be overruns in health, but we didn't see that other spending coming."
Renua president Eddie Hobbs said that the Budget ensured a returned to boom-era Fianna Fáil budgets.
"The Budget, by thinning the tax base, is a return to old style Bertienomics.
"It is a Budget without a coherent strategy and a return to 'luckybag' politics. Ireland, together with Greece has the most clientelistic political system in Europe and no country exhibits such theatre around its annual budget."
However, both Noonan and Brendan Howlin defended the Budget on their traditional appearance on RTÉ Radio One's Today with Sean O'Rourke this morning.
Howlin told the programme that the council's job is to be prudent, but the Government's sums added up.
"We are now in strict fiscal rules and we are very confident that we fully meet them.
"Both the expenditure benchmark and the progress towards meeting the medium term objective that we have set."