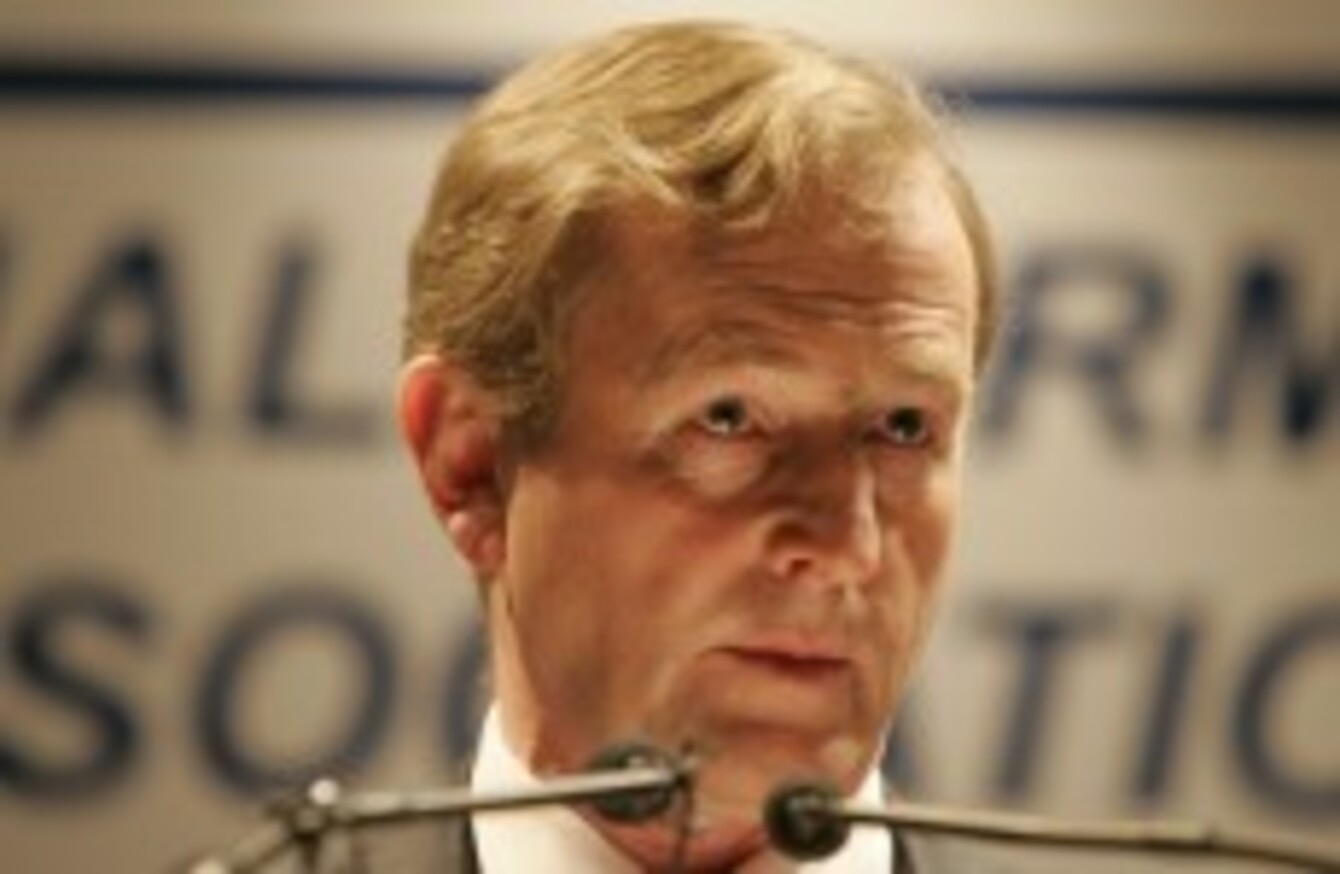 Image: Mark Stedman/Photocall Ireland
Image: Mark Stedman/Photocall Ireland
TAOISEACH ENDA KENNY has said that he had to distribute financial documents containing details of the Irish economic plans to German MPs because it is a "constitutional requirement" of the German parliament. Speaking during Leaders' Questions in the Dáil today, Kenny said that the requirement for the Bundestag to see the financial proposals was the same as that required of any country receiving an EU bailout.
The most pertinent document – extensive details of which were revealed by TheJournal.ie which obtained them last Friday – was finally put in the Dáil library as of late last night. You can see the documents themselves by clicking HERE.
Fianna Fáil leader Micheál Martin accused the Government of "not meaning it" when they vowed to reform the Dáil. He said: "The issue is that the Cabinet's programme for the economy was shown outside this country before (it was shown to all members of the Oireachtas)." Kenny countered that no concrete long-range proposals had been signed off on for the Budget, to which Martin responded: "Who are you kidding, Taoiseach?"
The Taoiseach was also asked about the reported plans to close some local nursing care units, for example in Abbeyleix and in Portlaoise. He said that many of the buildings inhabited by these nursing units and very old and require "serious maintenance and upkeep" and that he had to take into account what was best for residents and patients. When Micheál Martin told him he should be "ashamed" of himself, Kenny hit back with reference to the EU/IMF bailout accepted under Fianna Fáil's watch this time last year, saying:
You know something – you should be ashamed  of yourself. I'll tell you why. I had the opportunity to open a two-teacher school recently that cost €1m. You could build any amount of those with what you did in the middle of the night (referring to the Cabinet being roused to sign off on the bailout at 2am). What you and your party have inflicted on those young people in the gallery (is the shame).
Joe Higgins of the Socialist Party went about Leaders' Questions in a different manner, setting a "test" for the Taoiseach. He reminded Kenny that on 9 March, the Taoiseach had stood in the Dáil and said: "Honesty is not alone our best policy, but our only policy". On that note, said Higgins, would the Taoiseach allow his Government colleagues to remain honest to certain commitments in these four areas:
Would he make "an honest man" of Eamon Gilmore who said earlier in the year that there would be no cuts to child benefit?
Would he make "an honest woman" of Joan Burton whose party said that there would be no cuts to social welfare?
Would he make "an honest party" of Labour on not allowing cuts to education/grants/reintroduction of fees?
And would he continue to say the pension levy for job creation would not hurt anyone when the pensioners at Tara Mines have exposed this levy as ten per cent of their "modest €10,000 a year pension".
Kenny said that Higgins's phrasing of his "test" reminded him "of the return of Senator Joseph McCarthy" and his questioning during the Communist witchhunt of 1950s America, and those of a "benign parliamentary terrorist".
#Open journalism No news is bad news Support The Journal

Your contributions will help us continue to deliver the stories that are important to you

Support us now
He said that the first three questions referred to policies vowed by Labour as part of their pre-election programme. These were renegotiated when Fine Gael and Labour agreed on the Programme for Government after the general election, he said. He said the final claim was "complete fantasy" and that the "temporary" pension levy was providing workers with jobs.