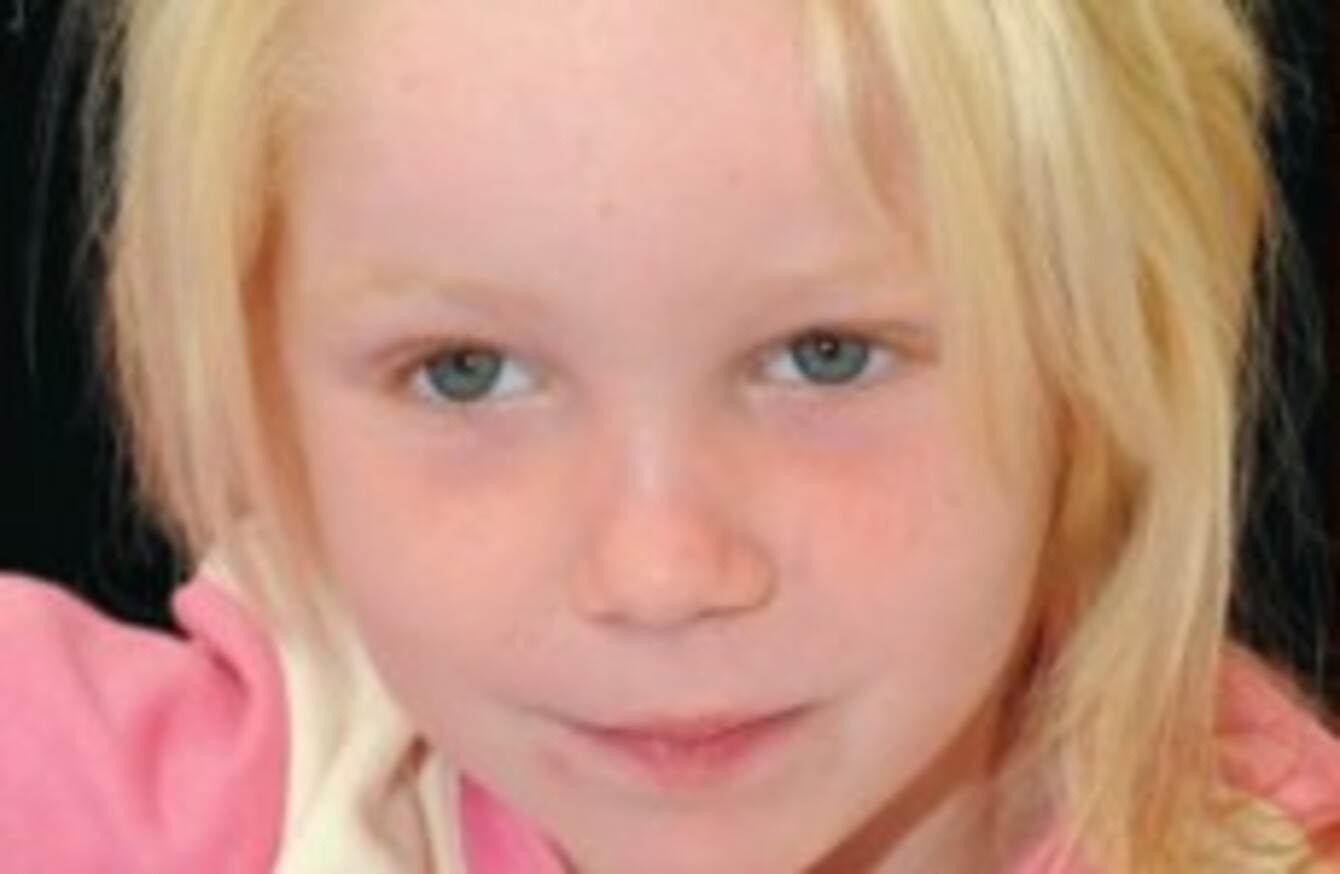 Image: Associated Press
Image: Associated Press
A BULGARIAN ROMA couple have been confirmed by a DNA test as the biological parents of a little blonde girl who was taken from a Roma family in Greece.
Attempts to track down the family of the little girl, who has been called 'Maria', have led authorities to an impoverished camp in neighbouring Bulgaria, where the couple, who have several other children resembling the girl, said she may be theirs.
Sasha Ruseva, a 35-year-old Bulgarian Roma woman, said she gave birth to a baby girl four years ago in Greece while working as an olive picker, and gave the child away because she was too poor to care for her.
The young girl with the couple in Greece who she had been living with for years (Image: AP/PA).
The couple in Greece that the child was found with maintained they were given the girl by a destitute Bulgarian woman unable to raise her. They have been jailed on child abduction charges — which they strongly deny — while the girl was placed into the care of a children's charity in Athens.
The case has drawn global attention but its handling by media and authorities has raised concerns of racism toward the Roma community.
The Roma quarter in the small town in which the girl's biological family lives houses some 2,000 people, nearly one-third of the whole population. The people living there, most of them jobless, live in extreme poverty in shabby houses.
The 14-year-old biological sister of the little girl in their home village in Bulgaria (Image: Vadim Ghirda/AP/PA).
Minka Ruseva, a 14-year-old fair-haired girl and one of the Rusev family's nine children, said she saw pictures of Maria on TV and believed she was her sister.
"I like her very much, she looks very much like me and I want her back home. We will take care of her and I can help my mother," she said.
The 65-year-old grandmother of Sasha Ruseva, Zeynep, said her granddaughter had suffered after having to leave her child in Greece.
"She left the kid and took just 100 euros to buy tickets to get home to her other children," she said, but would not specify who gave Sasha Ruseva the money. "Afterward she was crying all the time for the kid. Later she couldn't find the money to go back. Sasha has to buy medicine and food for the children, and the money is not enough."
- With reporting from Associated Press and AFP.