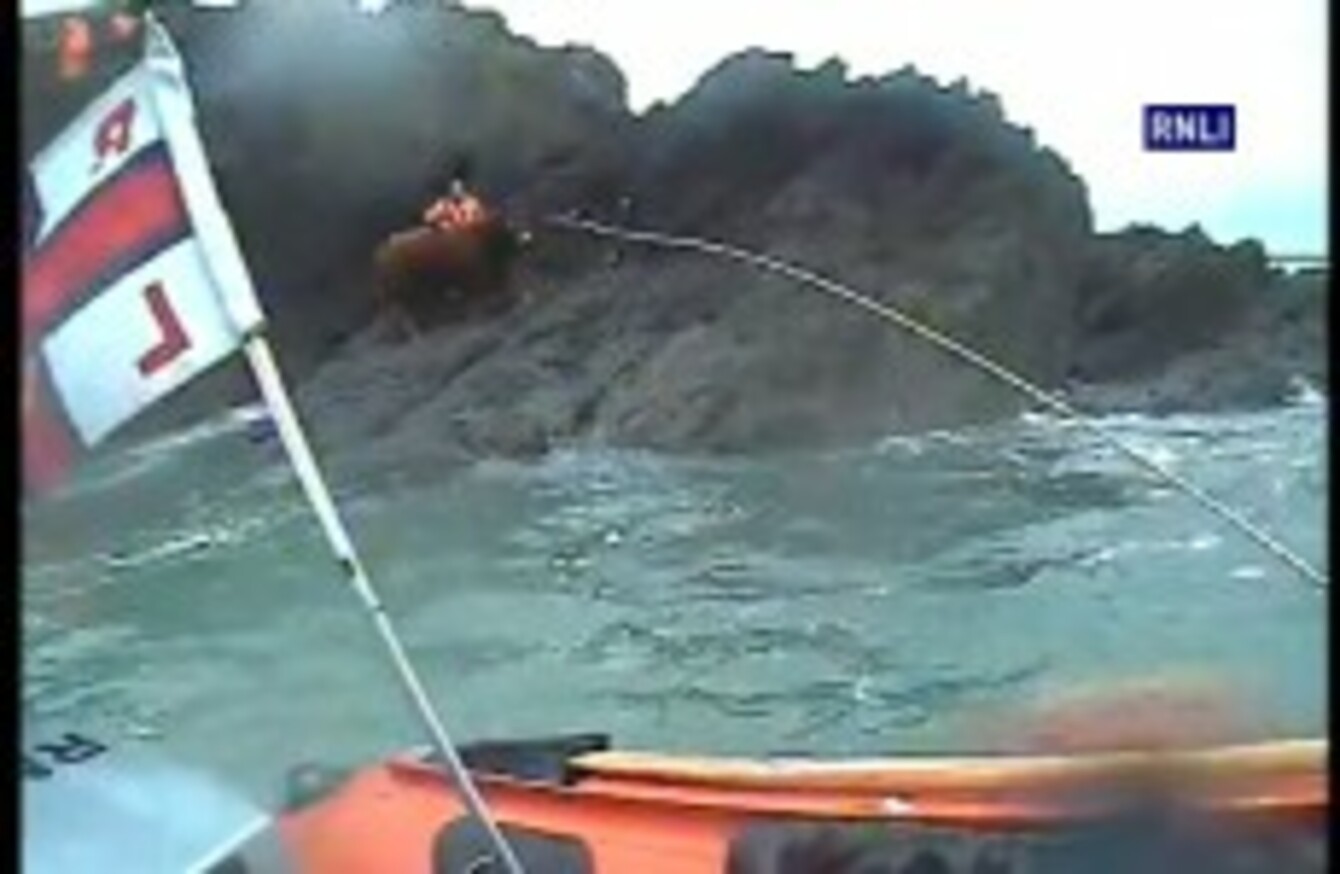 Image: Tramore RNLI
Image: Tramore RNLI
RESCUE TEAMS IN Tramore carried out an operation with a difference at the weekend, when they rescued a stranded bull who had fallen from a cliff and taken refuge on a rocky outcrop.
The drama unfolded after on Sunday evening when gardaí were told of the stranded animal.
He had fallen off a cliff near a well-known local landmark, the Metal Man, and had swam to a rocky ledge near Newton Cove, a few hundred metres away.
Tramore RNLI at the local Coast Guard team tried to reach the animal on Sunday — but a lack of daylight resulted in a decision to try again at first light.
The next morning, the two crews made a second attempt, in the company of a representative from Waterford Animal Welfare.
A rope was secured to the animal, and passed to the lifeboat crew.
The oars of the RNLI vessel were then used to gently usher the bull off his rocky shelter and into the water.
Once there, according to the rescuers, he started swimming and came alongside the lifeboat, before being guided into a nearby cove.
"Our thoughts were to try help the poor animal but also to prevent anyone trying to carry out a rescue themselves without the correct advice or equipment," Tramore RNLI's Dave O'Hanlon said.
"Bulls are very strong and could easily cause an injury.
"I was also surprised to learn they are good swimmers too."