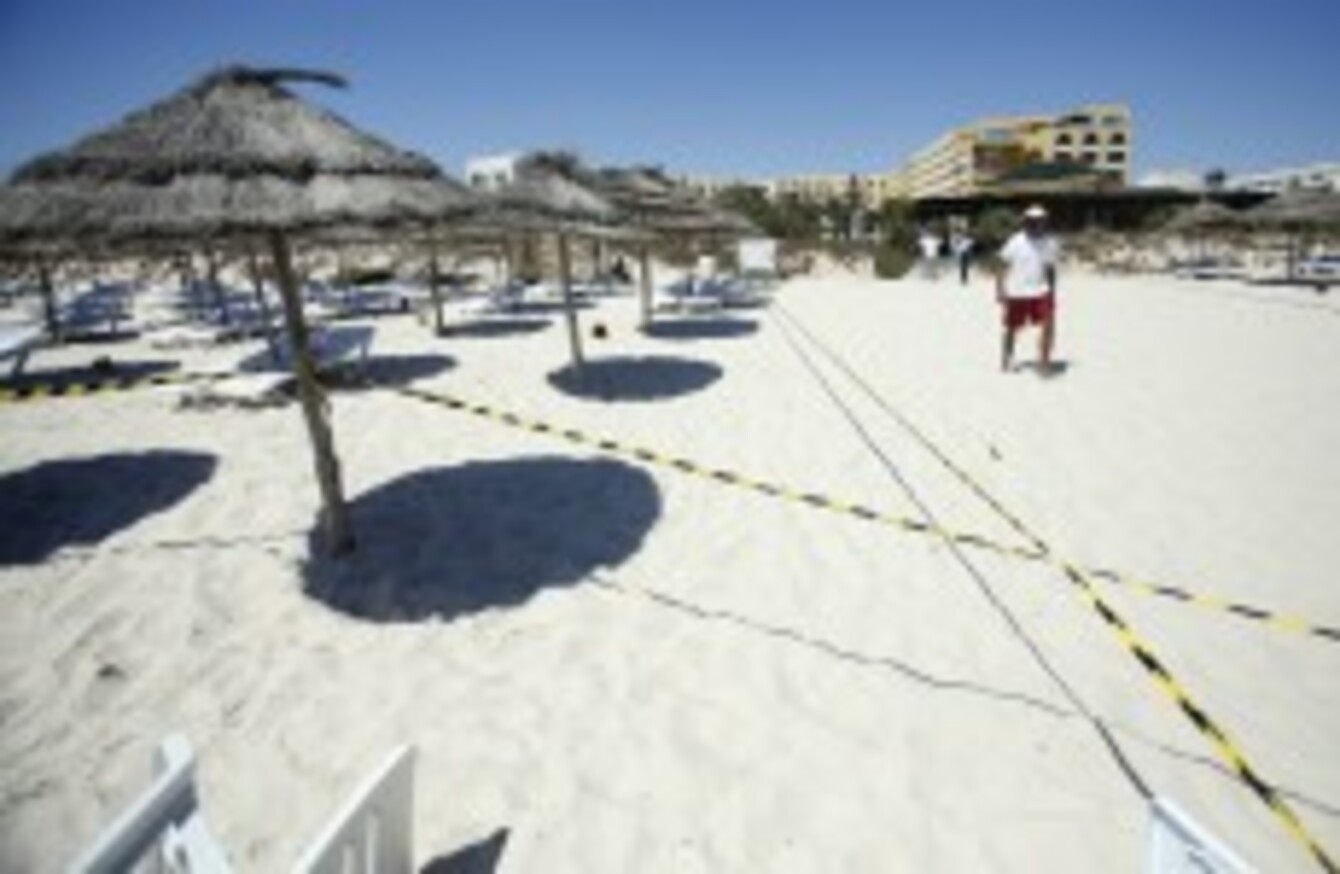 Image: Darko Vojinovic/AP/Press Association Images
Image: Darko Vojinovic/AP/Press Association Images
THE FIANCÉE OF a man who took three bullets shielding her has spoken out about his heroism.
Saera Wilson, 26, had been on holiday with her husband-to-be Matthew James, 30, in the town of Sousse where at least 37 people, including an Irish woman from Meath, were killed yesterday in a terrorist attack.
James took bullets to the shoulder, chest and hip – and is currently being treated in a hospital near the town.
Speaking to the BBC, Wilson described how the incident took place, with the gunman coming up the beach and proceeding towards the hotel.
"He took a bullet for me. I owe him my life because he threw himself in front of me when the shooting started. He was covered in blood from the shots, but he just told me to run away," she said.
The couple had been holiday in the country for two weeks.
Speaking to the BBC Amanda Roberts, also from Wales, said she had been staying in the Royal Kenz hotel, located next to the Imperial Marhaba Hotel which was the main target of yesterday's terror attack.
Speaking to the broadcaster, she said, "I have never seen so much turmoil and devastation in all of my life. We were told to run a few second before we heard some gunfire or something of that sort. Quite a prolonged sound. It sounded like, in my interpretation, like a machine gun kind of action."
Around five minutes before that we witnessed two policemen on horseback. Going up and down the beach, which is not unusual to see in places like Tunisia on the beach, and didn't think anything of it until we were told to run.