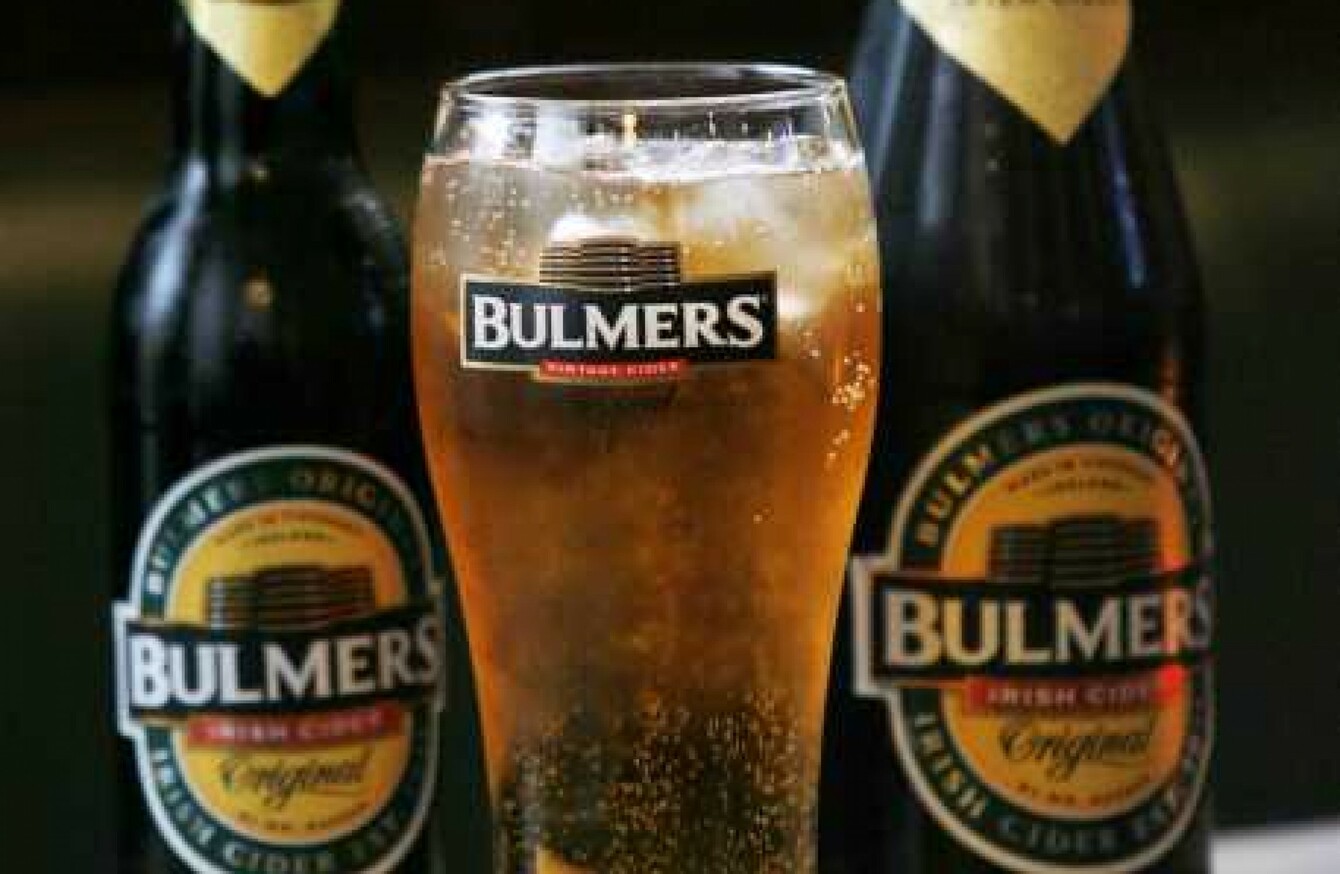 Updated at 8.26pm
THE MAKERS OF Bulmers cider are to close a manufacturing plant in Co. Tipperary, leading to the loss of 134 jobs.
C&C says that production at their facility in the town of Borrisoleigh is to be moved to their larger plant in Clonmel.
The company says that the Borrisoleigh facility will not be closing completely and that packaging will still take place there.
The halting of production will, however, lead to the loss of 134 jobs.
C&C also says that production at their site in Sherpton Mallet in the UK will also stop, its workload will also be transferred to Clonmel.
The closure of the Sherpton Mallet facility will cost 127 jobs there.
C&C is promising that the company will invest €10 million in the Clonmel plant for increased packaging and will be creating 80 jobs there.
If and when these jobs come on stream, the company says the changes will mean that there will be a net 54 jobs lost at their Irish operations.
Independent TD Mattie McGrath said the job losses will be devastating for all those involved:
 I am bitterly disappointed for the families and workers as this announcement has been made through the national press.
Siptu is seeking an urgent meeting with the C&C management to discuss the closure in Borrisoleigh. Siptu organiser Terry Bryan said:
We intend to engage with senior management at the company as soon as possible to confirm its intentions and to ensure the interests of our members are respected.
In a statement this afternoon, C&C  says that it will work with the affected employees to provide "support, training, and where possible, alternative employment."
Pressure
It's understood that the company is trying to cut costs by €15 million a year.
C&C described the trading environment in Ireland and the UK as "intensely competitive".
It says that there has been a downward pressure on pricing, meaning they have had to reduce production.
The company says that their manufacturing capacity across the three sites is currently at 34%. It estimates that consolidation at the Clonmel facility means it will be operating at a capacity of 75%.
Siptu organiser Terry Bryan said the union's members are in shock at the move.
"The information concerning the plant's closure was initially leaked to the media and our members are now struggling to come to terms with this horrendous news at the start of the new year," he said.
The Siptu workplace committee in Borrisoleigh will be engaging with senior management as soon as possible to establish what options are open to our members.
Drinks company C&C manufactures a range of alcoholic and non-alcoholic drinks including Bulmers, Magners, Tennents and Tipperary Water.
- With reporting by Rónán Duffy