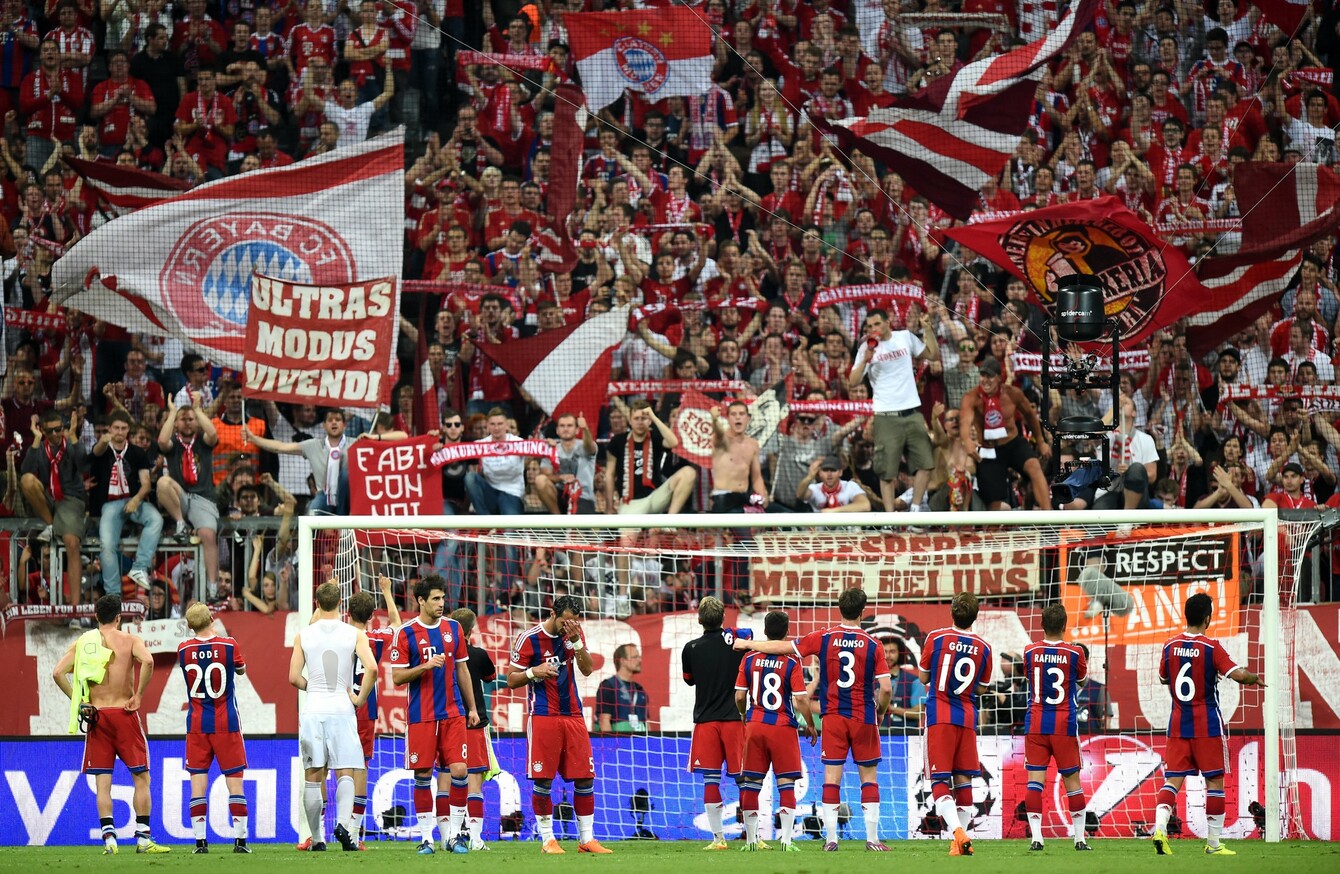 Image: EMPICS Sport
Image: EMPICS Sport
GERMAN SPECIAL FORCES have arrested a suspected member of the Islamic State group, local authorities said, citing a threat to the opening game of the upcoming Bundesliga.
"There are indications that something is being planned for the start of the Bundesliga season," a spokesman for the interior ministry of Rhineland-Palatinate told AFP.
The man was arrested on Friday in Mutterstadt, a city in the western state, the spokesman said, declining to give further information about the threat or the suspect.
League champions Bayern Munich will host Werder Bremen as the new season of Germany's first division kicks off on 26 August.
In July, the southern state of Bavaria suffered two attacks carried out by asylum seekers and claimed by the Islamic State group – an axe rampage on a train in Wuerzburg and a suicide bombing in Ansbach.
In Wuerzburg the 17-year-old attacker was shot dead by police after injuring five people.
In Ansbach 15 people were injured after a failed Syrian asylum seeker detonated his explosive outside a music festival, killing himself.