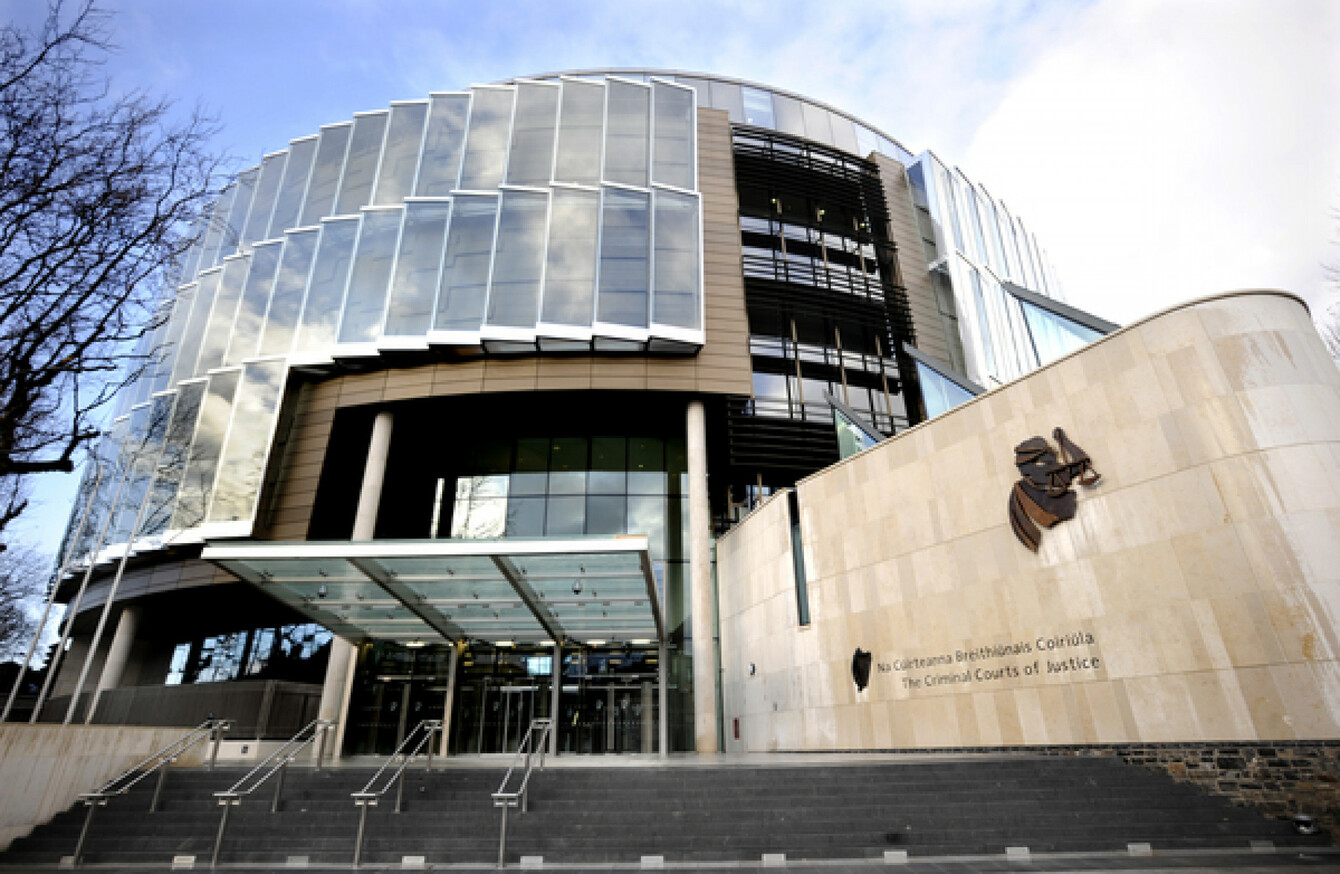 Image: Sasko Lazarov/Photocall Ireland
Image: Sasko Lazarov/Photocall Ireland
A BURGLAR WITH a history of drug addiction has thanked a judge for "saving" his life by putting him back into custody.
During a burglary of a mosque in November 2016 Stefan Boyle (30) lunged at Ali Yassine with a knife and stole his phone. Shortly afterwards Yassine sat down with Boyle and made him scrambled eggs.
Boyle, of no fixed abode, pleaded guilty at Dublin Circuit Criminal Court to burglary of Ali Hussain House, Milltown Bridge, Dundrum on 2 November, 2016. He has 110 previous convictions, 63 of which are for burglary and the court heard he has a history of drug and alcohol addiction issues.
Earlier this year Judge Karen O'Connor gave consent to Boyle to take bail in order to attend a drug treatment residential programme. Boyle attended this but the court heard in March that he had later taken cocaine and Judge O'Connor said she would give him one more chance
At a hearing last month Boyle asked Judge O'Connor if he could be sent back to custody because he was struggling and finding it difficult on bail.
The case was listed for mention Friday and Judge O'Connor adjourned it again to next Friday 20 July.
Judge O'Connor told Boyle he looked a lot healthier than on his previous occasion in court.
Boyle told the judge:
I appreciate what you did for me. You saved my life by putting me back into custody.
Hiding under table
During the burglary in 2016 Boyle was spotted by Yassine hiding under a table in a mosque and was told to leave. Boyle then lunged at him with a knife, nicking the victim before he tried to escape out a window.
Yassine, a caretaker in the mosque, kicked the burglar in self defence and told him to relax. He then made him scrambled eggs and sat down with him while Boyle told him his life story.
Stolen phones
Garda Sean Duignan told Seamus Clarke BL, prosecuting, that Yassine didn't realise until after Boyle left that he had stolen two phones from his bedroom, which was in a building attached to the mosque.
The following day, while Yassine was in the city centre organising for his phones to be blocked, he happened to bump into Boyle. He asked the man if he taken the phones and the burglar handed them back to him and apologised.
The court previously heard that after his arrest Boyle told gardaí he wanted to get money for drugs and had forgotten that he had taken the phones during his 30-minute conversation with Yassine.
He said it would cost him €15 per phone to unlock them and he didn't have the cash for that.
Boyle said Yassine made him scrambled eggs and he told Yassine that he was homeless, that he had been in and out of prison and that he was having problems with his girlfriend.
He said he got in to the mosque through an open window in the ladies toilet. He said he got a fright when he saw Yassine but told gardaí the victim was able to defend himself.
James O'Brien BL, defending, said Boyle apologised for his behaviour on the night. He said his client was 17-years-old when his child died from leukaemia.