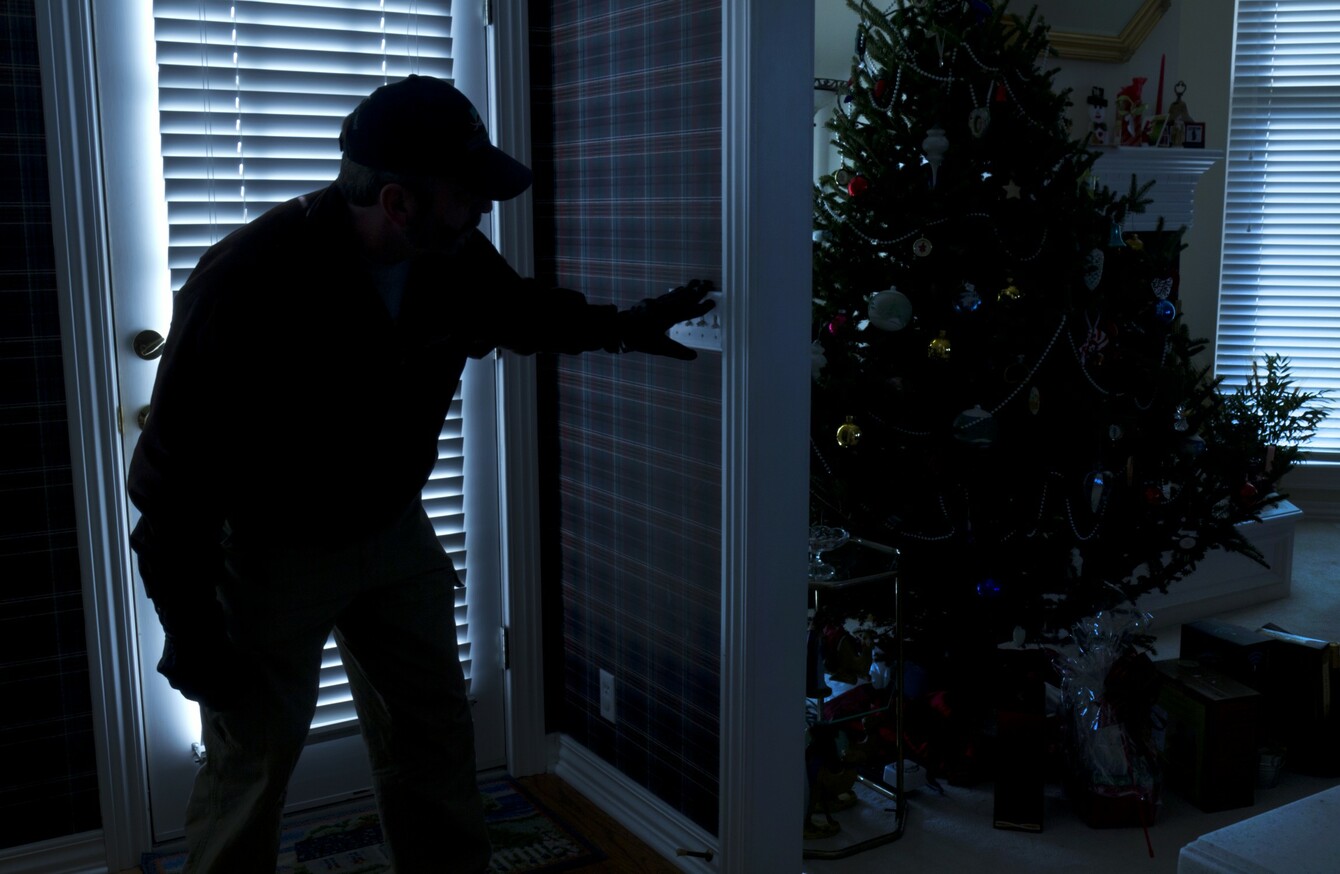 Image: Shutterstock/Ricardo Reitmeyer
Image: Shutterstock/Ricardo Reitmeyer
NEARLY HALF OF the country takes no added security measures in December despite having hundreds of euro worth of presents at home.
The findings come from a study conducted by PhoneWatch which also discovered that just under 25% of houses are left unoccupied during December evenings.
Eoin Dunne, managing director of PhoneWatch, said: "Homes are more likely to be empty, and often contain lots of brand new gifts. At this time of year, extra vigilance is required to make sure your home is safe and secure."
The research found that:
59% are left unalarmed while not occupied
The average household will contain €500 of brand new gifts for Christmas
Four in 10 take no additional security measures during the month of December
In open sight
Dunne added that most Irish people leave their presents in very obvious places, giving potential burglars an easy job of walking away with their possessions. Wardrobes are the most popular storage spot on 46% while 38%  leave valuable gifts in open sight under their tree. According to Dunne:
This is simply a gift to any burglar.
The security company has also given the public a number of tips on how to deter potential burglars entering their homes. These included:
Instead of leaving gifts under trees, use gift wrapped boxes as both a decoration and a decoy.
Don't leave the box to a brand new iPad or iPhone on top of the green bin.
Don't advertise your absence by posting on social media from a Christmas party or the start of a holiday.
Always arm your alarm