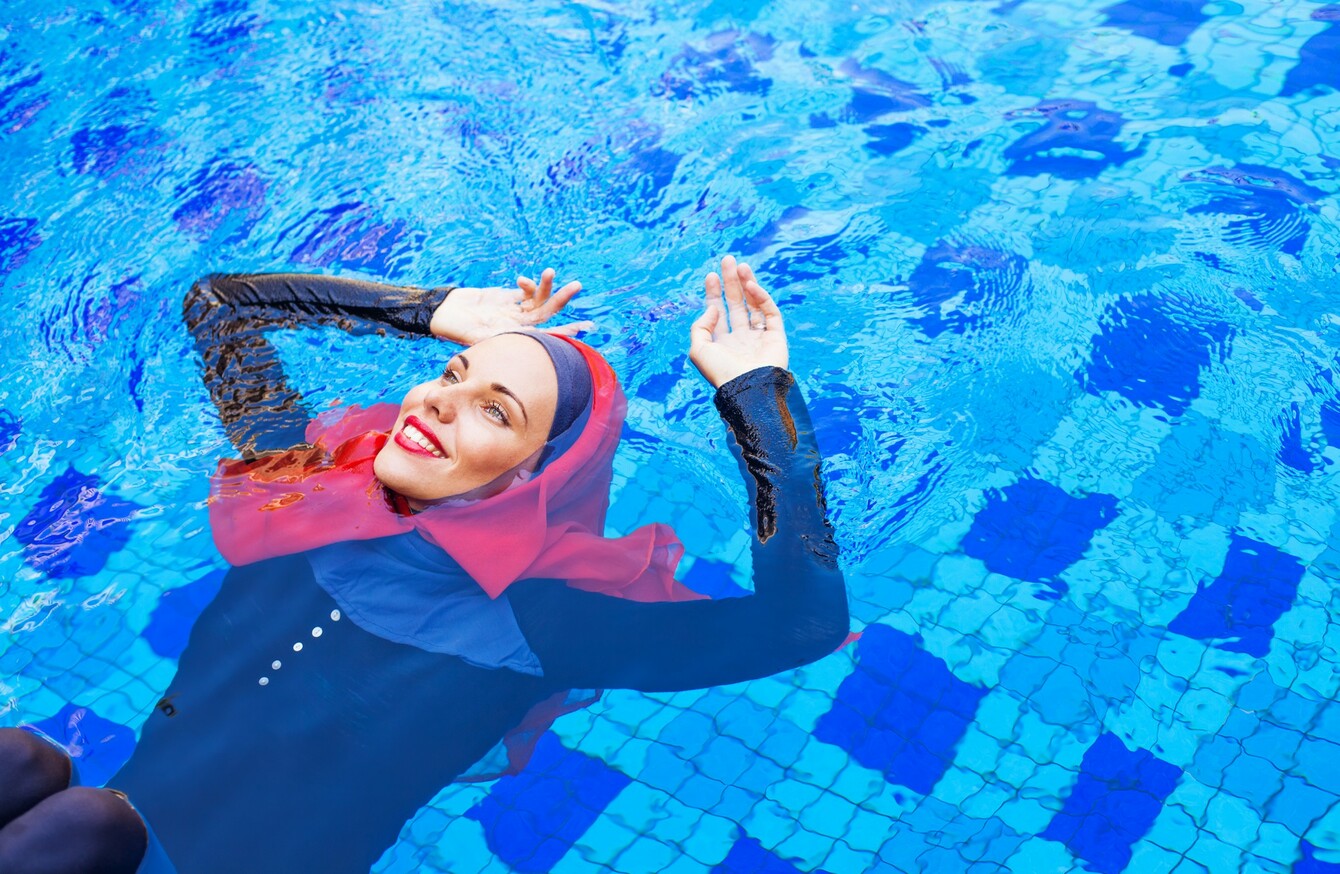 Image: Shutterstock/Mila Supinskaya Glashchenko
Image: Shutterstock/Mila Supinskaya Glashchenko
THERE IS A high demand for the burkini from fair-skinned Irish women, according to the Australian inventor of the swimwear.
Speaking this morning on RTÉ's Morning Ireland, Aheda Zanetti said that the burkini was not only used by Muslim women, but had a wider appeal.
"It doesn't necessarily have to be only for Muslim women, it could be for many other women" said Zanetti
"In fact, there's been a high demand in my emails from Ireland from women who have got fair skin that don't want to expose their skin to all these high sun UV rays.
So it's actually protecting them against skin cancer or from future issues, so it's not just for Muslim women it's for women in general that just want to be either modest or protective.
Zanetti was responding to a high-profile ban on the burkini on beaches in a number of seaside resort towns in the south of France in recent weeks.
The issue gained widespread national attention two days ago when photos emerged of armed police surrounding a woman wearing a burkini on a beach in Nice.
The police allegedly made her remove some of her clothing, but this was later denied by the mayor of the town.
The ban was brought in following a series of terrorist attacks over the past 18 months which have rocked the country.
A decision over whether to uphold the ban will be reached this afternoon by France's Highest Administrative court, the State Council.
Speaking this morning, Zanetti said that the burkini should not be linked with Islamic extremism as the purpose of the swimwear was to "give people the freedom of choice".
She took aim at former president Nicolas Sarkozy, who had called the burkini a "provocation".
"I don't understand how he's labelled it as such a negative product when it was supposed to give you the freedom of choice," she said.
"It doesn't symbolise any Islamic term or Islamic type of dress, it doesn't even symbolise that a Muslim wearer would wear it.