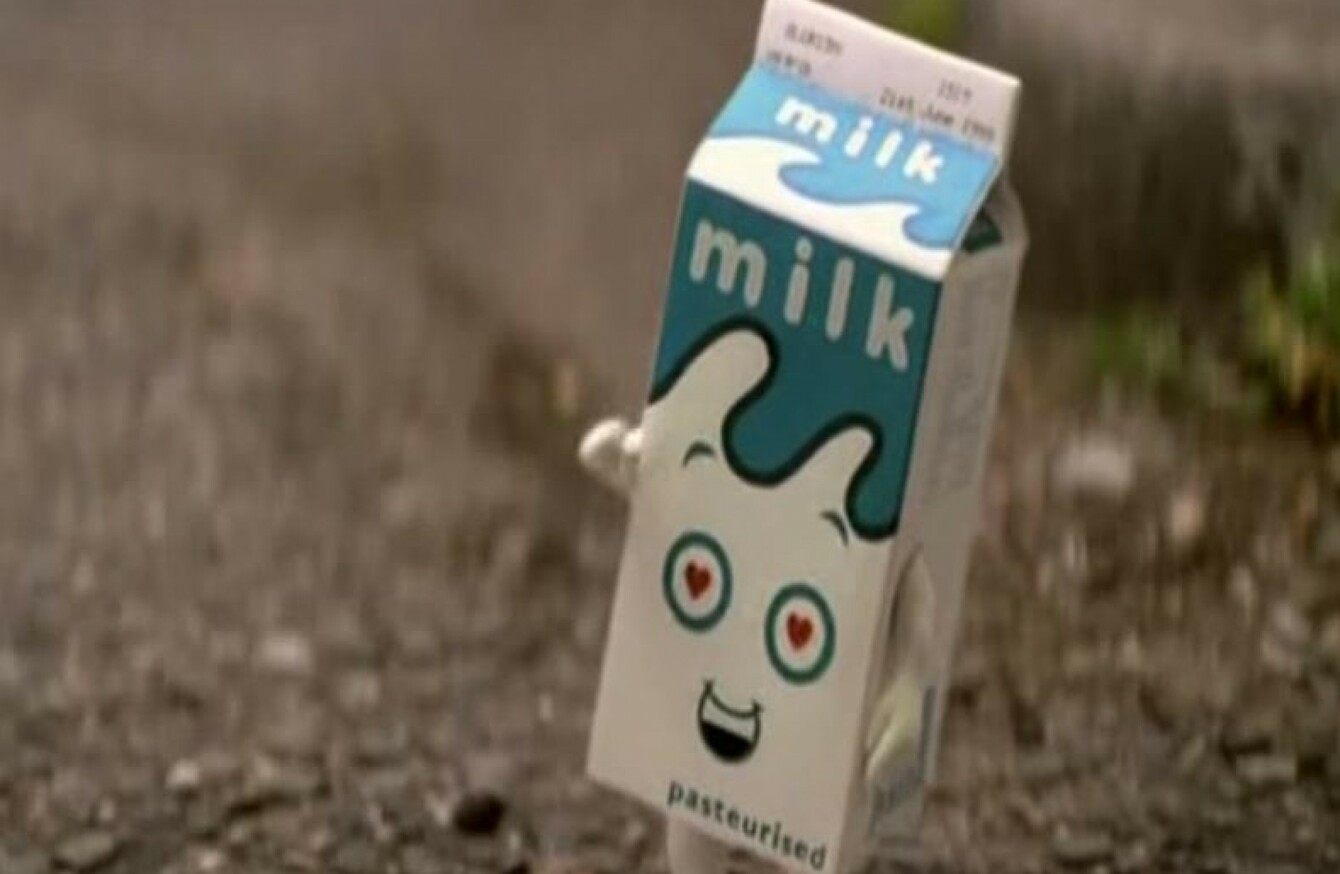 Image: Youtube
Image: Youtube
TODAY IS WORLD milk day. And by golly do we Irish like our milk.
But there are some subtle differentiations. For every whole-fat enthusiast, there's a person who would sooner scratch out their own eyeballs than drink anything other than the low-fat variety.
And as for cartons versus plastic bottles – manys a domestic war has been started over what kind of container a couple / family / flatshare get to drink their magical white stuff out of.
So let's put it all to rest.
What is the ultimate milk-combination? Either vote in the poll, or let us know in the comments section below. Just remember though, the results are definitive*.
* results are not definitive

Poll Results:
Full fat milk out of a carton thank you very much (5439)
Low fat milk out of a carton you heathen (2921)
Full fat milk out of a plastic bottle all the way (2041)
Low fat milk out of a plastic bottle and let's hear no more about it (1597)