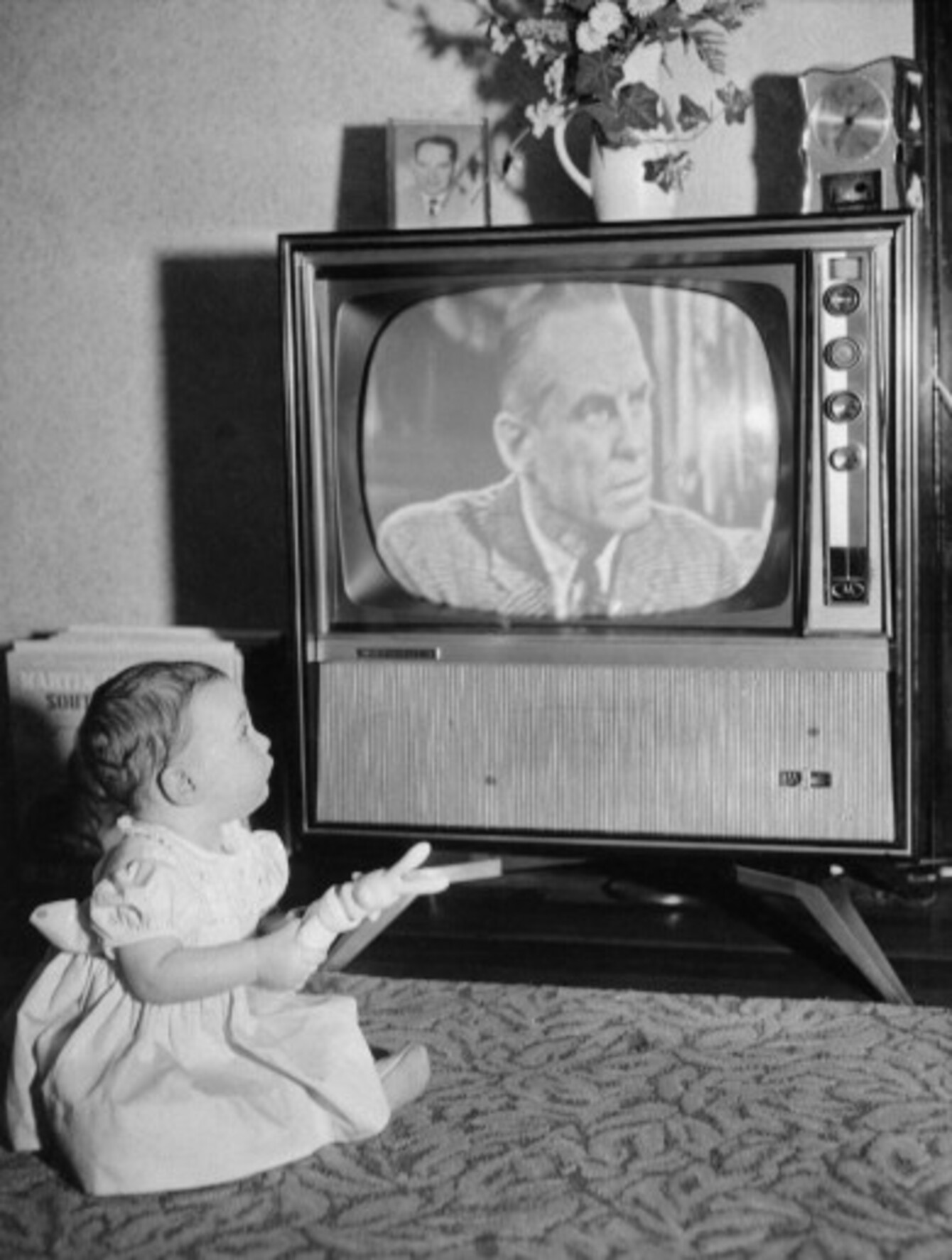 Eight-month-old Andrea Whalen watches TV in February 1961.
Eight-month-old Andrea Whalen watches TV in February 1961.
WE KNOW HOW you feel. It's Monday, you have the whole week looming ahead, and you have a lot on you plate.
So do like we do here in TheJournal.ie HQ and get stuck into a serious debate on one of life's most pressing issues.
Possibly.
This week: The Internet has changed the way we consume television programmes. Now, we watch our shows through Players, Netflix and online streams (not you or I, obviously, as that is bold).
It has also made us impatient. Previously, we had to wait at least a week until we could watch our stories. But it also meant that classroom and watercooler chats were more fun as everyone was always on the same page. The word spoiler just didn't bring out the fear it does now.
Have we got it wrong? Should we go back to our old ways? What do you think?
Today we ask the red-hot burning questions: How should television be watched?

Poll Results:
Total binge. Every episode of a series (or as many as I can stay awake for). (1010)
Overdo it slightly with multiple episodes in one go (814)
One episode at a time, but whenever you want (391)
One episode at a time, when it is shown on national TV (80)
Got a burning question that has divided your household/work colleagues/friends? Let us know in the comments section or email us at tips@thejournal.ie or sinead@thejournal.ie.