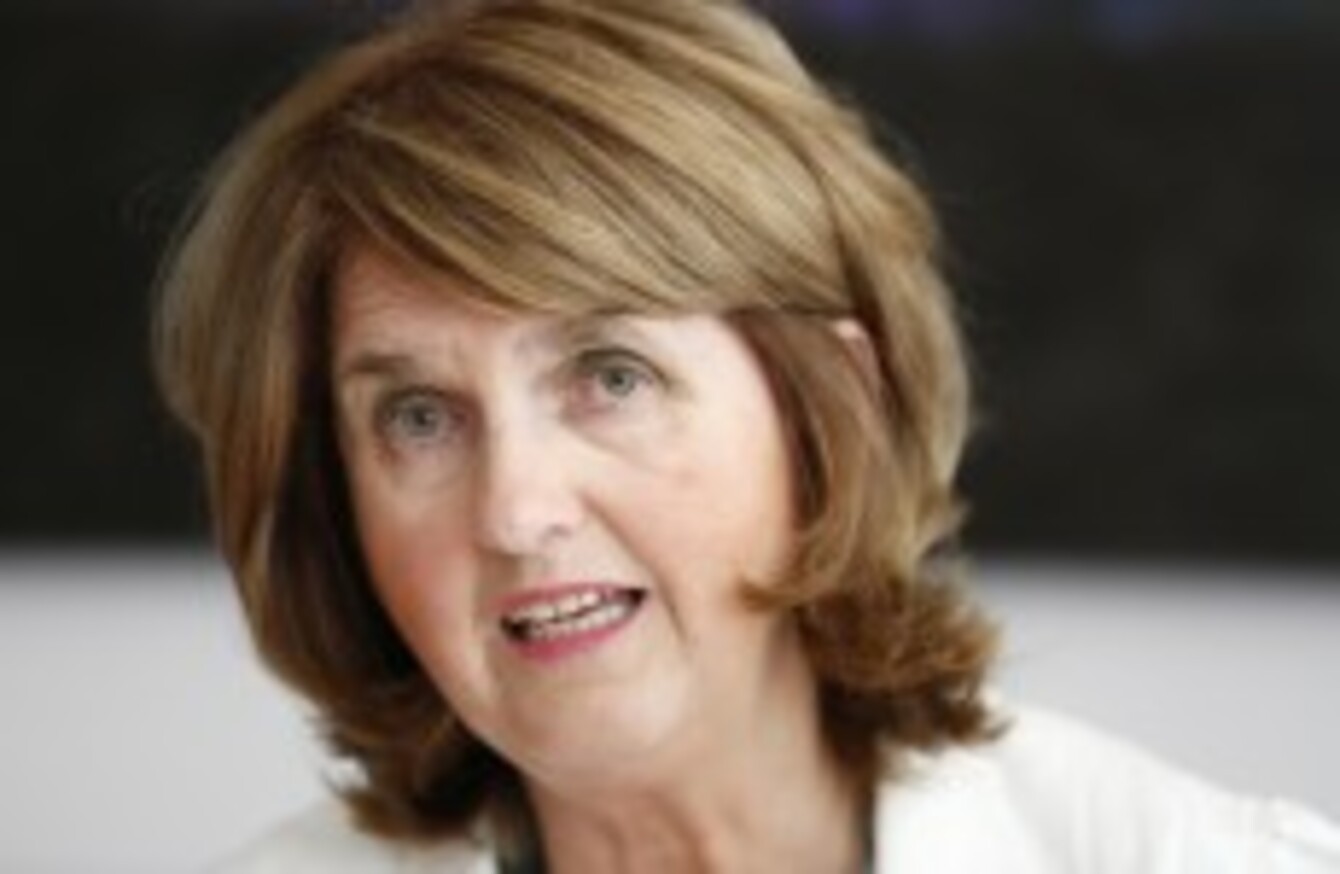 Image: Sasko Lazarov/Photocall Ireland
Image: Sasko Lazarov/Photocall Ireland
SOCIAL PROTECTION MINISTER Joan Burton says fellow Minister Pat Rabbitte is not the only one to have been the target of an angry mob of protesters.
Burton told George Hook on Newstalk this evening that she has also been "subjected to it [abuse from protesters] about four times now", similar to the attack on the communications minister in a Dublin pub yesterday evening.
People from the same sort of organisations have come outside my home, which I think is not fair to the other people who live in the house – your family.
The minister also outlined a time, which she described as a "bad incident", when she was on government business in Dundalk. She said she was speaking to employers at the new shopping centre and she "was getting a great reception" but "some people didn't behave very well".
She said another incident happened when she along with other Labour Party politicians were riding the gay pride bus through Dublin and "some people got very agitated".
Her revelations come after a video emerged of Minister Rabbitte sitting at the bar at Doheny and Nesbitt's in Dublin yesterday evening getting heckled and surrounded by anti-austerity protesters.
Minister Burton acknowledged that people have a right to protest but says some of these incidents have been very "regrettable" and that "decency runs very deep in the Irish psyche and in Irish society".
Presenter Hook had this advice for Burton, "You need a strapping former rugby like me to go walking with you when you're going out", to which she just laughed.
Click here to listen to the whole interview on The Right Hook.
Poll: Do you think some people are taking protests a step too far?