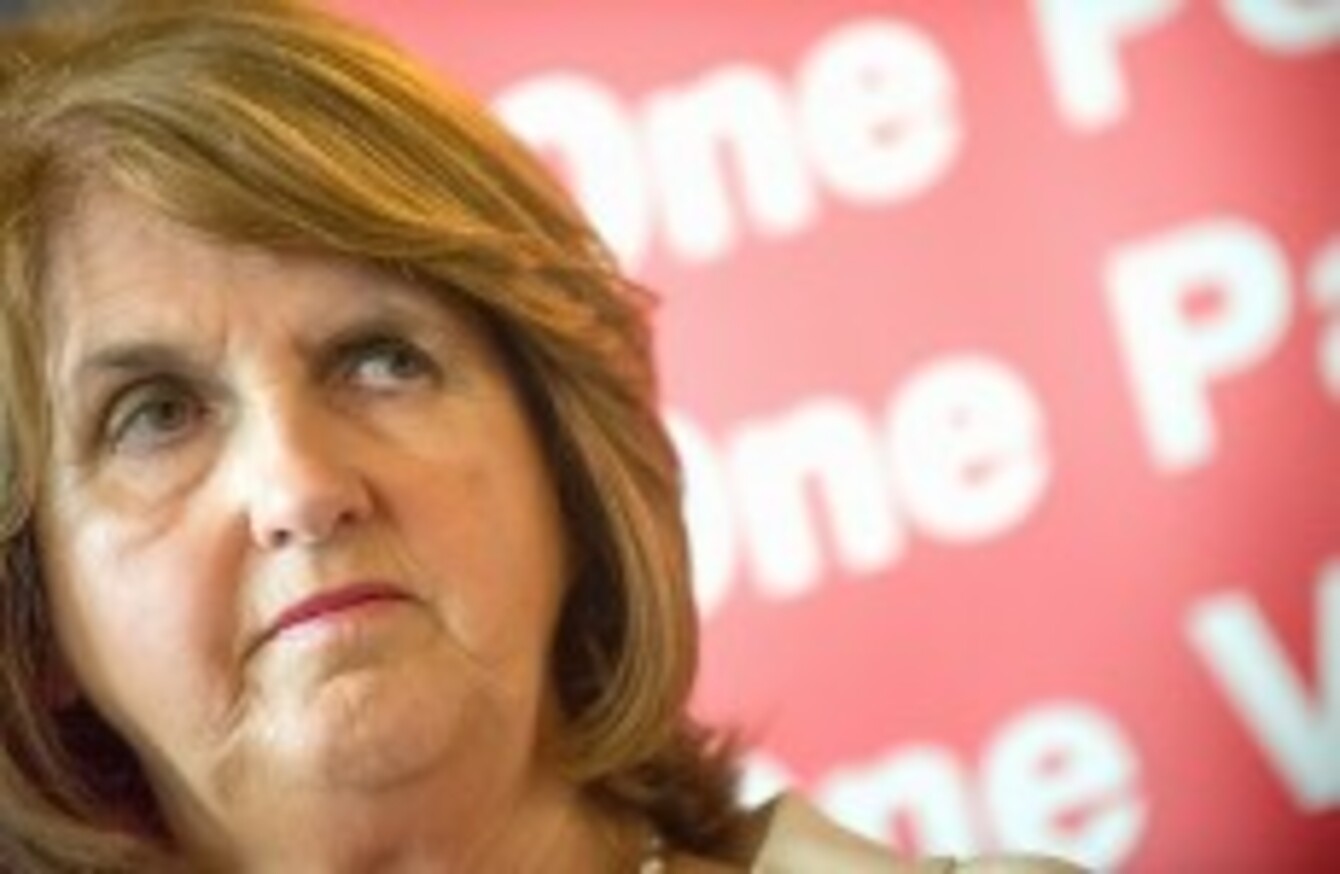 Joan Burton
Image: Barry Cronin/PA Wire/Press Association Images
Joan Burton
Image: Barry Cronin/PA Wire/Press Association Images
THE MINISTER FOR Social Protection Joan Burton said that one of the reasons the government were able to ease the size of the Budget adjustment to €2.5 million was because of significant social welfare savings.
Speaking at the IBEC HR Leadership Summit today she said that by reducing Budget adjustment from 3.1 billion to €2.5 billion, "we will still comfortably exceed our deficit reduction targets while at the same time affording some more breathing room for the recovery".
Recovery
She said that the government "inherited an economy on the brink of collapse, and two and a half years later, the economy is firmly in recovery mode".
She said:
… With the economy stabilising and business sentiment improving, the private sector is now creating 3,000 new jobs every month.
Last week, the CSO confirmed that the Register had fallen to 408,670 – a drop of more than 20,000 year on year, said Minister Burton.