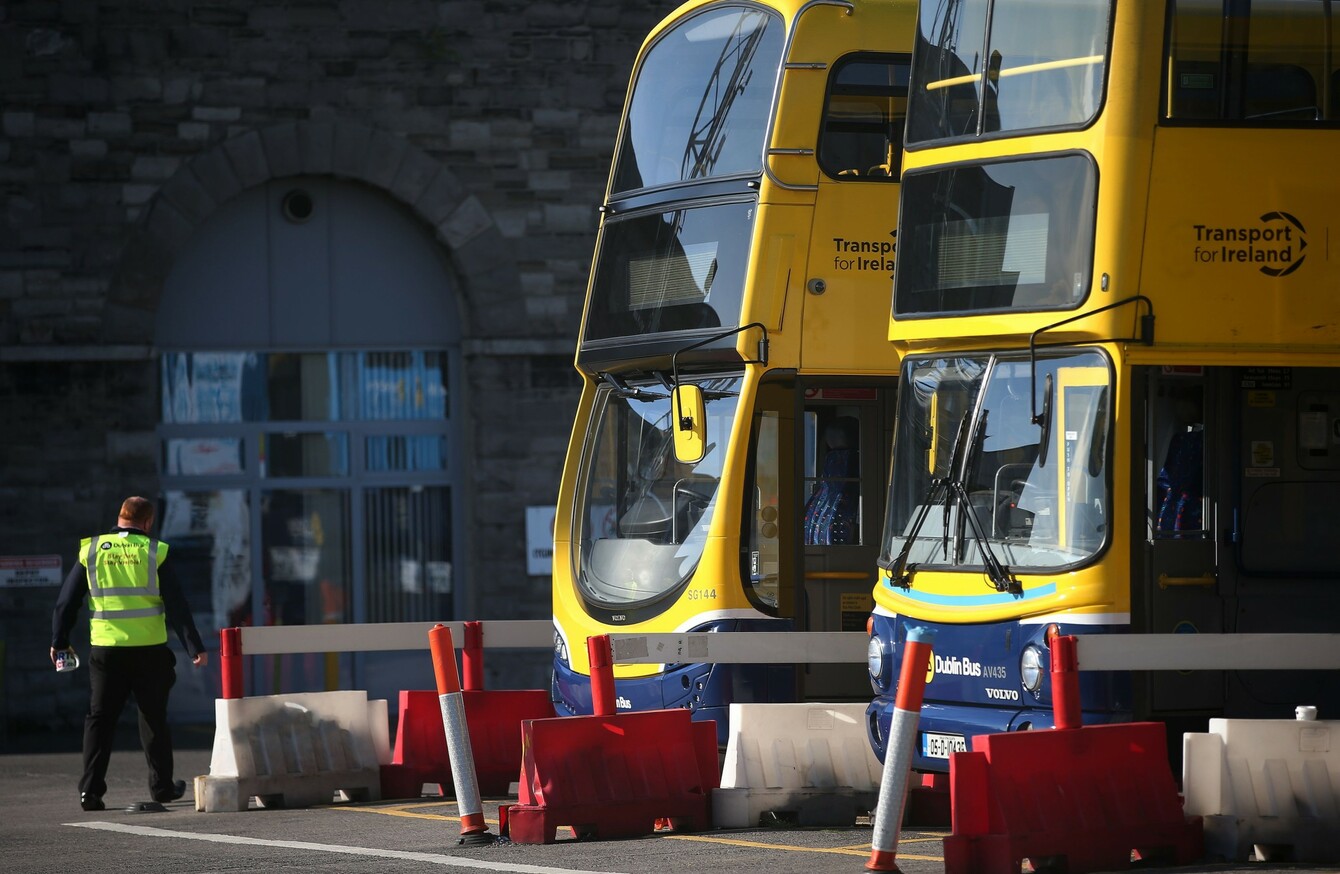 Image: PA Wire/Press Association Images
Image: PA Wire/Press Association Images
A BREAKTHROUGH IN the bus strike which has seen Dublin commuters without a service for six days could come today.
Drivers unions will today sit down with Dublin Bus management at the Workplace Relations Commission (WRC) from 2pm. That will mark the first time the two sides have met since the strikes began.
The two sides will begin meeting at 2pm, with another strike set to end services from 9pm tonight until Thursday morning.
However, there is no indication that a deal will be reached in time to avert the strike this week. The National Bus and Rail Union (NBRU) says that the talks are "exploratory".
SIPTU Transport Division Organiser, Owen Reidy, said that the talks are designed to see if a negotiation is viable.
"We understand that the purpose of this initial meeting is to see whether there is the basis for a meaningful negotiation between the parties.
"Any decision as to whether the pending strike action by our members tomorrow and Wednesday of this week goes ahead, or is cancelled, will be made by the union committee based on the progress, or otherwise, at today's initial meeting."
Dublin Bus says only that it will attend the talks.
Gardaí
Meanwhile, a pay deal offered by the Department of Justice will go to members of the Garda Representative Association (GRA).
The GRA had rejected the Lansdowne Road Agreement and withdrawn from the Department's "transformation agenda" after increments were frozen.
The deal will see those increments restored, as well as a €4,000 rent allowance being returned to new recruits, the Department said in a statement.
The document is now expected to be brought to the GRA executive committee who will decide whether to bring it to members.
The union had balloted on strike action, the result of which is due tomorrow.