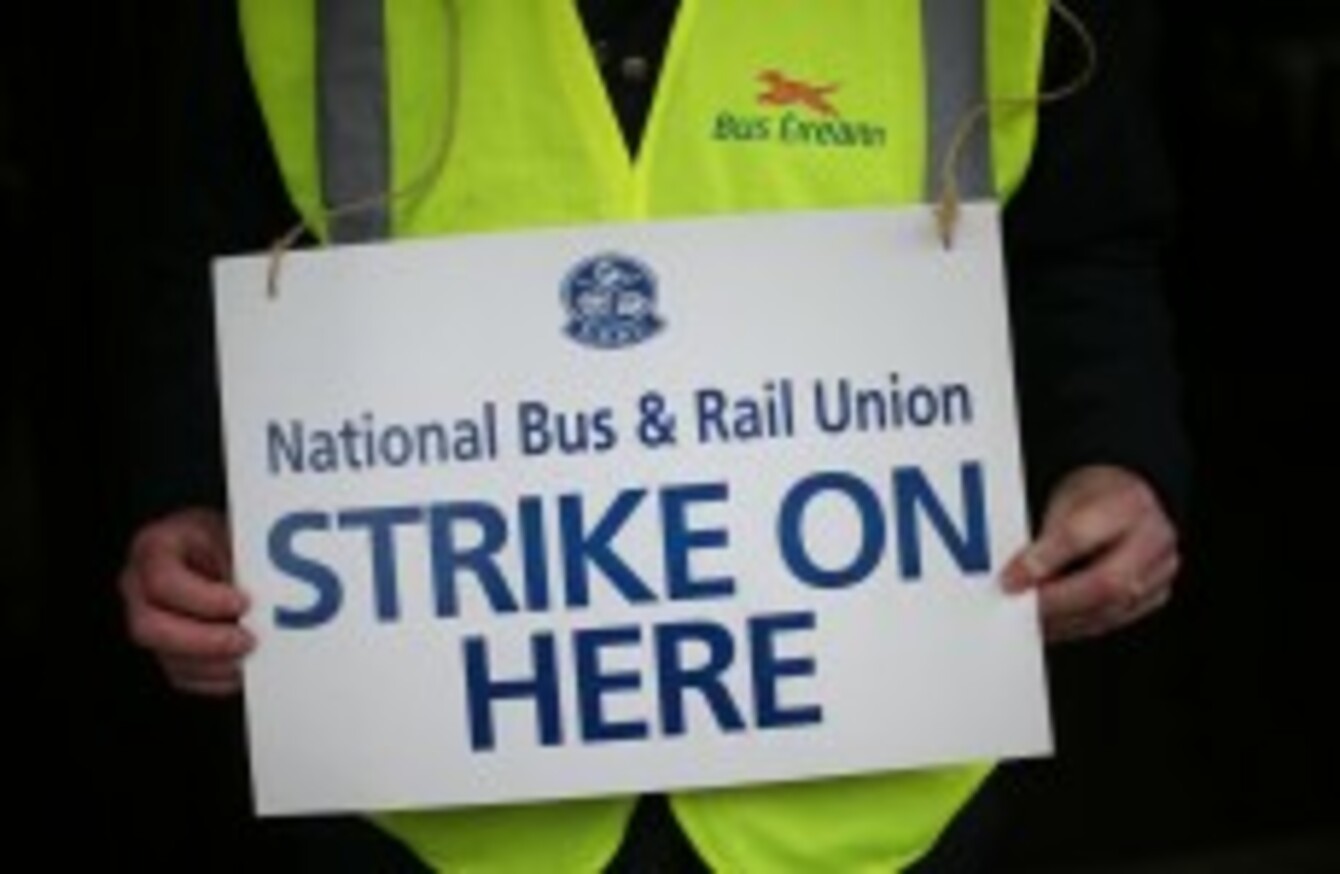 Image: Niall Carson/PA
Image: Niall Carson/PA
TRADE UNION SIPTU has said a more sustained industrial action campaign may be needed to push Dublin Bus and Bus Éireann into satisfactory discussions with them.
Yesterday, the National Bus and Rail Union (NBRU) announced it will hold a day of industrial action over plans to put 10% of the existing bus routes out to private tender.
This will involve a two hour work stoppage by drivers who will march to the Dáil on 1 May and a number of protests in other cities across the country.
SIPTU, which also represents workers at the two transport companies, said yesterday its members will consider issuing formal notice of industrial action in ten days if their concerns have not been adequately addressed.
SIPTU Construction and Utilities Organiser, Owen Reidy, said a one days work stoppage, or any form of minor industrial action may not achieve members' aims.
Speaking to Morning Ireland today, Reidy said he was "not sure if a two hour work stoppage is going to force both companies to give us the committments we need".
"If the talks don't do what they need to do this is probably going to require a much more sustained industrial campaign."
General President of the NBRU John Maloney wrote to Reidy yesterday seeking his union's support for the 1 May protest to show all workers are united.
In a letter seen by TheJournal.ie, Maloney said:
Now is not the time to allow shop floor hostilities to impede us in the battle against this ill-thought out policy.
Also speaking to RTÉ this morning, Transport Minister Paschal Donohoe sought to reassure drivers in the companies about the security of their jobs. He said he believes "an overwhelming number of employees" will continue to be employed in Dublin Bus and Bus Eireann even if they do not win the the tender – though they are entitled to apply along with individual private companies.
He also said drivers who have to move from Dublin Bus and Bus Eireann will have their conditions protected in their new job and measures will be looked at to transfer their pensions.
The Minister said he was aware of the consequences any industrial action by drivers would have for people across the country and he is open to "any kind of discussions or procedures that would avert that".