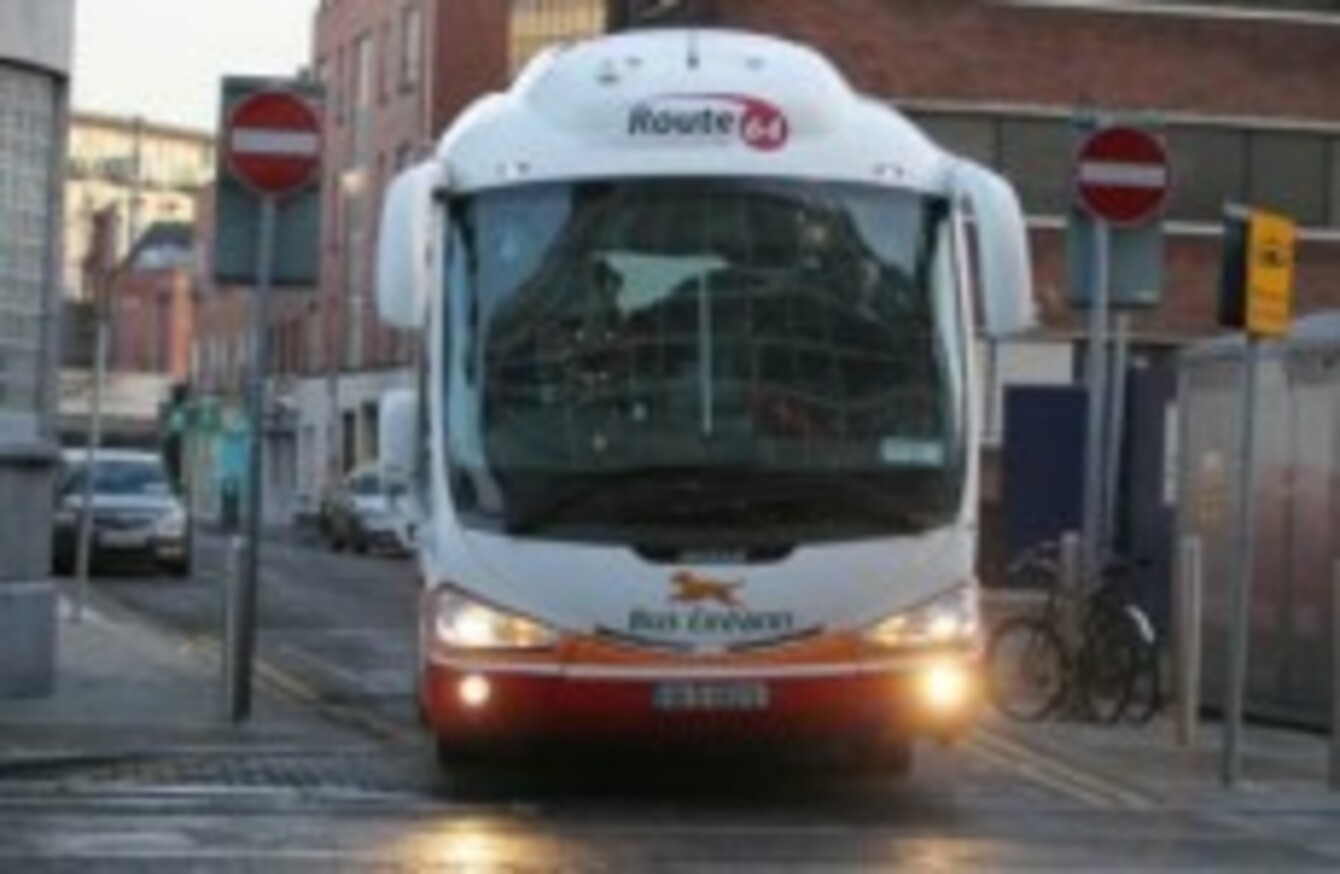 Bus Eireann is set to scrap school services when Met Eireann issues a red weather warning
Bus Eireann is set to scrap school services when Met Eireann issues a red weather warning
IRISH SCHOOL CHILDREN could be left out in the cold under new plans to scrap Bus Éireann school services in the event of severe weather warnings.
However, in many cases schools will remain open forcing parents to find alternative transportation and increasing traffic flow on Irish roads during poor weather conditions.
In an email sent to parents, Bus Éireann said:
"A Status Red weather warning automatically means all school transport services provided by Bus Éireann under the School Transport Schemes are cancelled – in the affected areas – while the warning is in effect.
While Bus Éireann may not be providing school transport services because of this new policy, it understands that when any severe weather is forecast it remains for each individual school to decide whether that school should close or not.
A red weather warning is Met Éireann's highest alert level, used by the agency to warn the public about severe weather conditions.
The decision has left critics fuming amid fears that children will be put in danger thanks to increased road traffic during poor weather conditions.
Fine Gael TD, John Paul Phelan claims the bus company's decision is putting lives in 'further jeopardy'.
"Bus Éireann says it has issued the bulletin to parents as a precaution against severe weather and in the interest of child safety.
"But if there is no agreed policy between all the parties involved and schools don't close on such days, then is the company not just forcing more parents out in their cars on such days, leading to further traffic congestion and putting even more people at risk on such days?"
A spokesperson for Bus Éireann said: 
This policy is being implemented in the interests of child safety – which is of paramount importance – and to ensure school transport pupils are not put at risk while travelling minor country roads in dangerous weather conditions, or exposed at pick-up points on these.
"Meteorological conditions affect the operation of school transport very differently to how they affect schools themselves – which are fixed buildings – and the transport of pupils in such conditions, could pose a risk to their safety," she said.
"If the parents of school children want to take that risk themselves, that is their decision. While we acknowledge this policy may cause inconvenience, our main concern is child safety, and the mitigation of any risk, or threat to that."