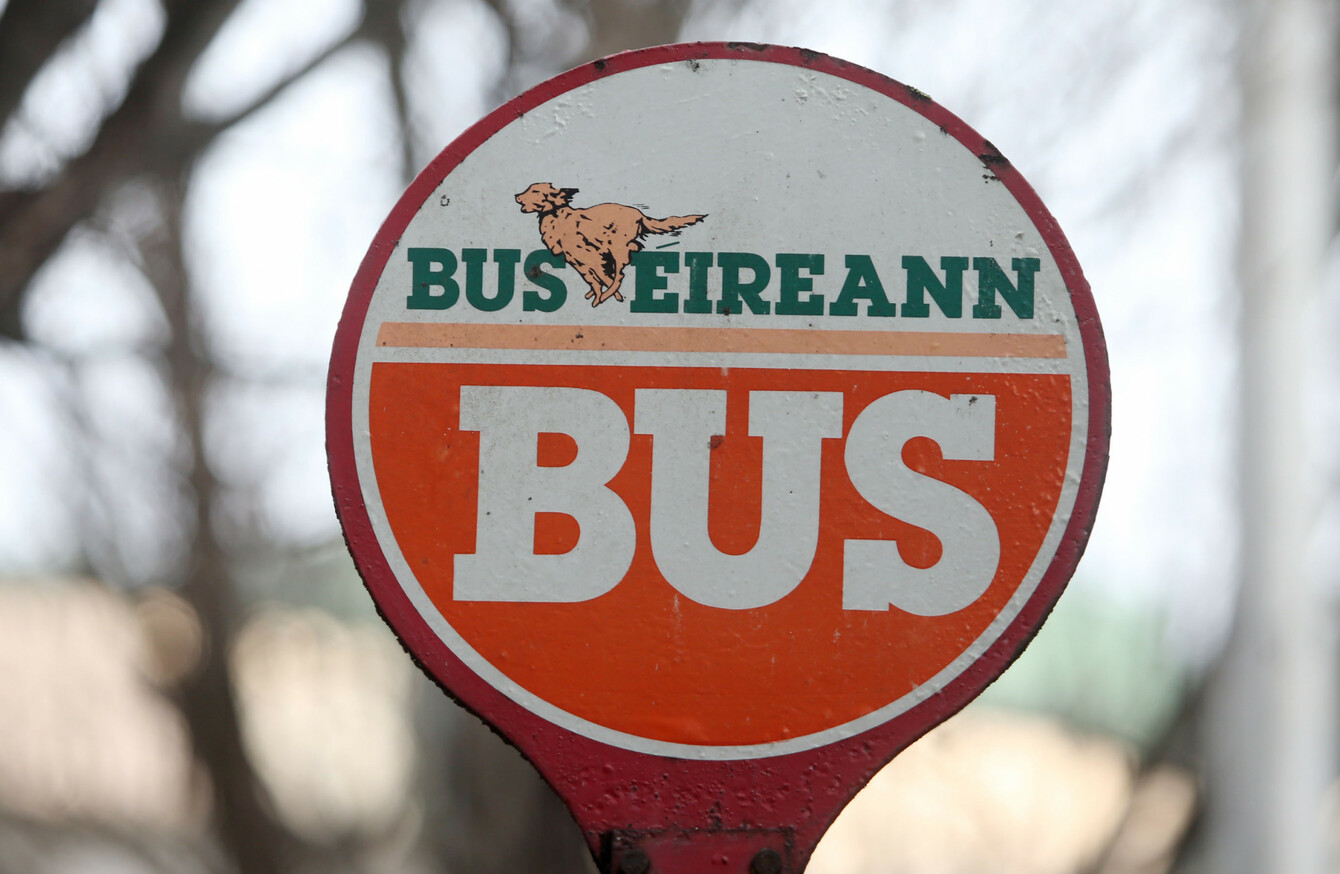 Image: Sam Boal via RollingNews.ie
Image: Sam Boal via RollingNews.ie
A NEW ROSTER for Bus Éireann drivers is causing problems for the transport service, in the latest standoff between the company and unions.
Yesterday, Fianna Fáil TD for Meath East Thomas Byrne asked for an explanation after frequent bus cancellations in the county had come to his attention.
Buses failed to show up and services were cancelled without prior notice across various routes in the east of the country this week.
"In recent days, Bus Éireann has announced a list of cancellations at 7am each morning," Byrne explained, which left commuters looking for a last-minute way to work and college.
RTÉ reports that the company said the delays have been caused by high rates of absenteeism, which coincided with the transport company's new roster.
A spokesperson told RTÉ that absenteeism has doubled from 6% this time last year to 12%, at a time when absenteeism is falling elsewhere in the economy.
In response, Siptu condemned Bus Éireann's "attempt to blame drivers".
Siptu sector organiser Willie Noone said that its members made the company aware prior to the schedule changes that they thought routes could not be operated as advertised.
"Management was made aware that all the necessary drivers had not been route trained, it knew that certain journeys could not be done in the times allocated, and that rosters showing people working through the night on shifts of nearly 13-hours duration were not workable.
The issue of giving short breaks to drivers in remote locations, which did not allow drivers the chance to either avail of a toilet break or indeed take a rest period in line with legal requirements, had also been highlighted.
But the company said that the new roster and route changes were accepted by unions at a Labour Court ruling in May.
Problems at the State-run transport service – which has been incurring serious losses and teetered towards insolvency – boiled over earlier this year, culminating in three weeks of strikes which shut down public travel in much of the country.
Many passengers were left stranded with little other alternatives to get to work – a situation which now seems to have repeated itself in certain areas in the country's east.
Byrne says that the last-minute cancellations, which Bus Éireann assures have now ceased, have been having a serious impact on communities.
"Many commuters across the county have experienced serious delays and have been left frustrated as a result of the recent cancellations," he said.
Students from Meath have missed lectures in DCU and other universities because the bus they usually use has been delayed or cancelled entirely.
Other service users who have contacted me in recent days have had to cancel important hospital appointments because of the various cancellations and delays.