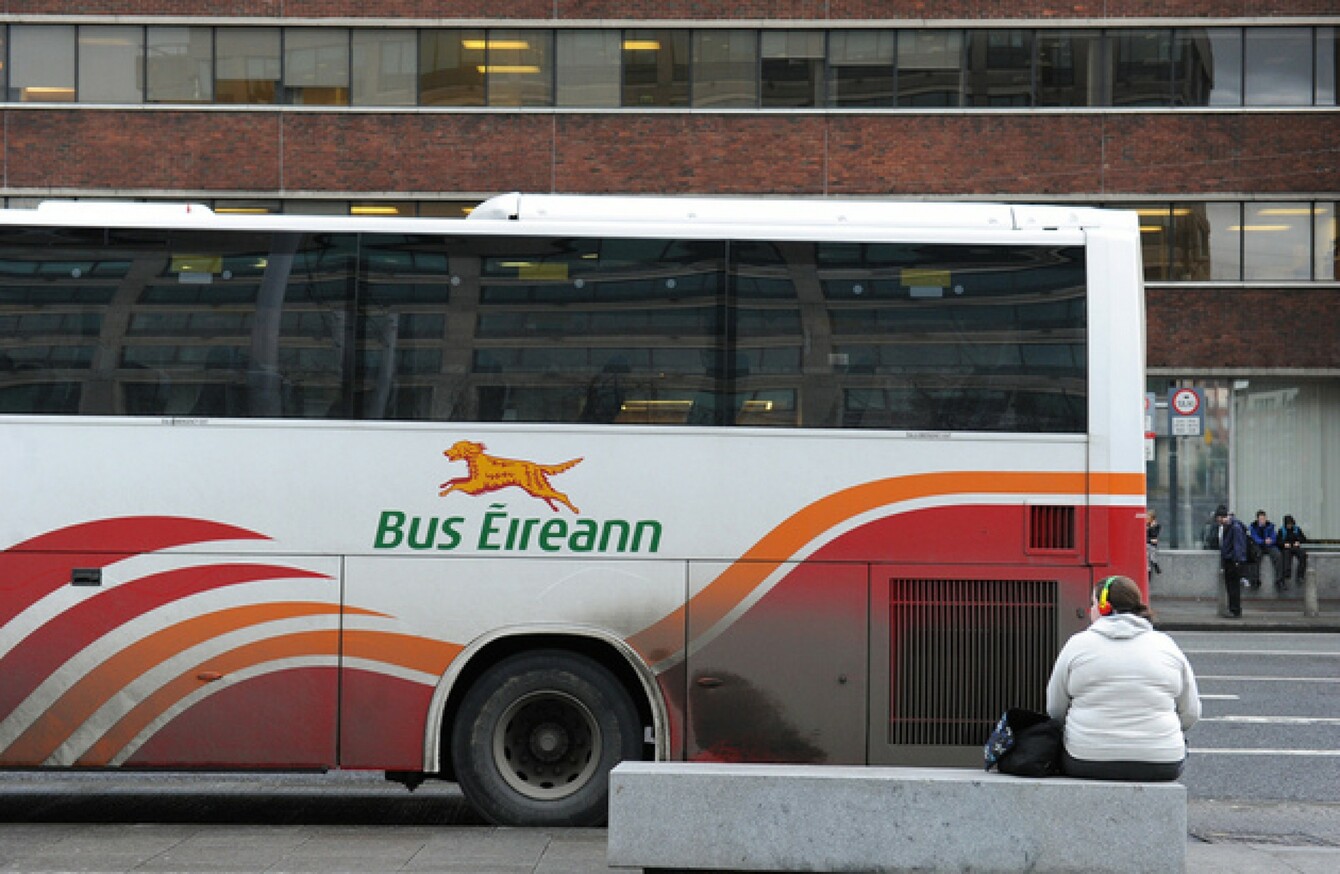 BUS ÉIREANN WORKERS who are members of the Unite trade union have voted unanimously in favour of strike action.
Unite announced this evening that its members voted unanimously in favour of the action, following an announcement by the state-run service that it would be implementing cost cutting measures.
The package of measures announced by Bus Éireann are set to include cuts to wages and transferring of staff to different routes.
Unite regional officer Willie Quigley today said that the action was as a result of "the anger felt by Unite members and other Bus Éireann workers" at company management.
"Our members' growing anger at management's behaviour has been exacerbated by the Minister's persistent refusal to take a proactive role in this crisis and convene a meeting of all stakeholders," said Quigley.
Transport Minister Shane Ross is due before the Oireachtas Transport Committee to discuss Bus Éireann's finances.
"The unions will be meeting in Unite offices at 2 pm on Thursday 2 February to agree a course of action in response to the forced implementation of cuts," said Quigley.
Neither management nor the Minister should be in any doubt that the unions will be resolute in defending the interests of our members and the travelling public.
Bus Éireann CEO Ray Hernan last week warned that Bus Éireann could face huge job losses if the company's finances aren't brought up to order.