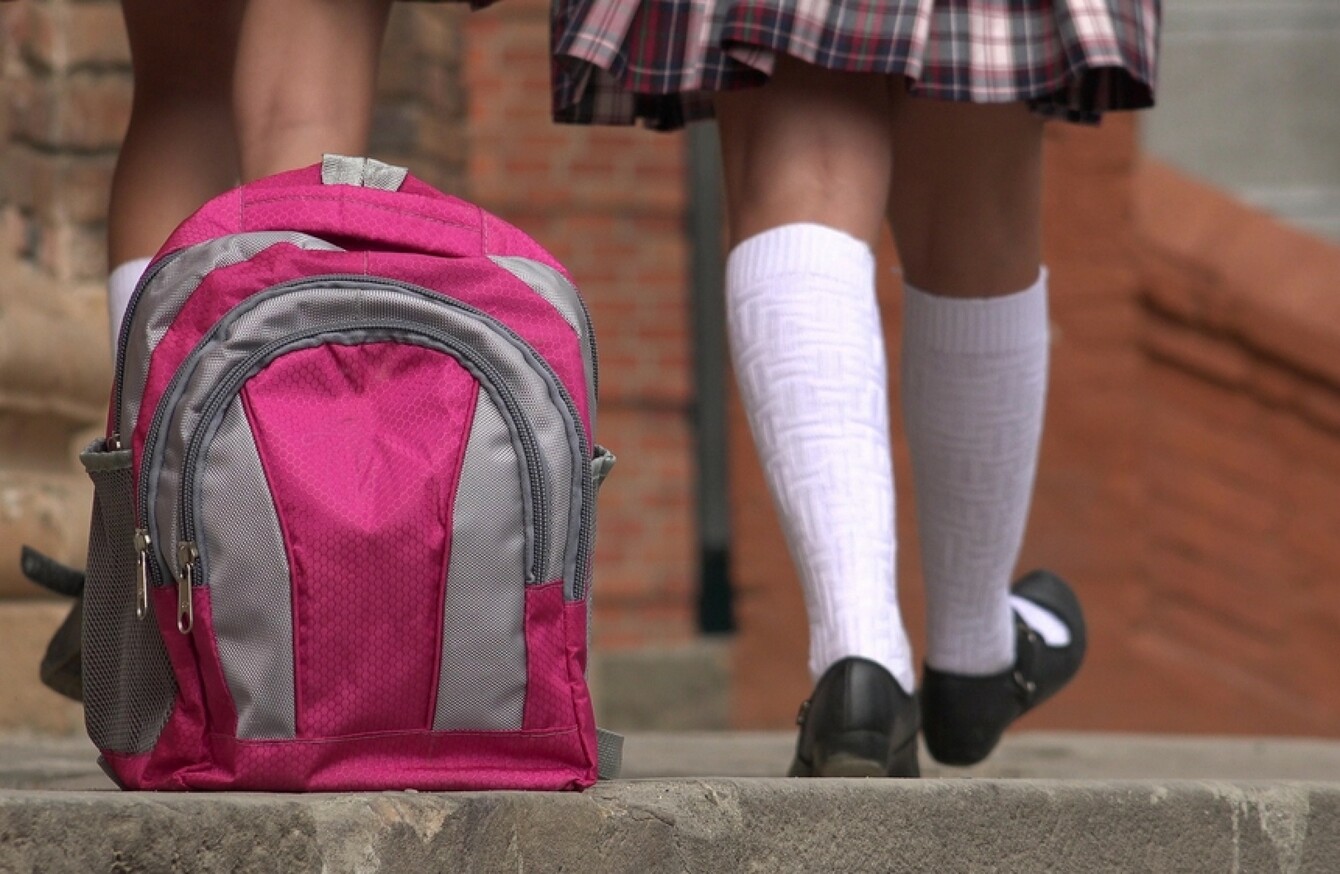 Image: Shutterstock/cheapbooks
Image: Shutterstock/cheapbooks
WE'RE ON THE seventh day of the Bus Éireann strikes – so how have they been affecting passengers who rely on their services?
Kinga Lolawska-Majdowska, who lives near Galway city, says that there's no buses to bring her son to school (Bus Éireann runs the city bus service in Galway, Limerick, Waterford and Cork).
Her 9-year-old son usually gets the 409 bus from Parkmore to Eyre Square, and she travels in to do the shopping with her 3-year-old daughter.
"We don't have a car, so for the first few days my husband borrowed a bike and two absolutely amazing parents started bringing my son to and from school," said Lolawksa-Majdowska.
But you get kind of worried that they might get annoyed because you keep asking, but if he can't get a lift my son can't go to school.
"My husband asks our son 'Are all your friends at school?' and he says, 'Yeah everyone is', because most parents have a car or are carpooling."
But this is making traffic much worse in the city centre, according to local reports.
Her bus journey, for example, would usually take 20-30 minutes. But it takes almost an hour to make the same journey to school in the car (between 8am and 9am).
It's hard for people without a car. I was walking to the shop and met two friends I know from the bus stop – they're also asking people to bring to their daughter to school, and feel the same as me – worried that friends giving lifts will get annoyed.
Despite all the failed negotiations up until now, Kinga is hoping that they two sides will come up with a resolution.
"I understand their point, but can't they sit down together and find a solution? They want something that's really important for them. So find a solution as soon as possible."
College
In a TheJournal.ie open thread yesterday, some people left their views on how the strike was affecting them. Here are a couple of those views.
For me the bus affects me because I commute from Youghal to UCC [and] it is disrupting my education. I however support the bus workers who are just looking to not have there [sic] wages cut. It is time for Shane Ross to step up and do his job! - Adam
"I go to UCC and live about a 40-minute walk from college. I depend on the city buses to get to and from college everyday. Because of the bus strike I'm temporarily staying in my friend's house but I cannot continue to stay there for the rest of the semester.
"I cannot afford a €10 taxi each way twice a day. People seem to forget that Cork, Waterford and Galway have Bus Éireann city buses and therefore currently have no inner city public transport. If this was a strike in Dublin I think everything would have been sorted a lot quicker." - Gráinne Rafferty
Work
Because of the Bus Éireann strike I can't get to work. The only option I have is to get a taxi, which costs me €80 each way. I am working two nights a week as a night porter in Limerick and get €84 a night.
Get rid of [Bus Éireann] and let Transdev take over public transport. That's what the government want anyway. - Gerard Ryan
"Commute from Wexford to Waterford. I have to leave home earlier and I get home later so it's less time with the family unfortunately," – Aaron.
If this was Dublin Bus it would be resolved quickly. I depend on the bus to get to work. My son also depends on it as he is on disability and has to get regular check-ups. Someone needs to step up quickly and fix this. - Dermot
#Open journalism No news is bad news Support The Journal

Your contributions will help us continue to deliver the stories that are important to you

Support us now
Although one commenter Chris is able to work from home and can borrow the family car, he expresses concern over the government's lack of action – especially if Bus Éireann does fail.
If/when Bus Éireann does go bust, all the regional cities can expect to be without a bus service for several months considering the tendering process and the need to recruit staff. It will send multiple businesses to the wall. The government's inaction is astounding.
Elderly users
On the subject of how the strike is impacting on the elderly, Justin Moran of Age Action said: "We'd be particularly concerned about the impact of the strike on older people who would have been depending on Bus Éireann services to get to their GP or to make hospital appointments for which they might have been waiting a long time.
As the strike continues, and industrial action may escalate, it's going to be increasingly frustrating for older people who cannot understand why Minister for Transport Shane Ross TD is refusing to intervene in this dispute.
"We already had a situation, quite apart from the strike, where public transport in Ireland, particularly for rural communities, was simply not fit for purpose.
"That's not going to be fixed without the Minister doing his job and sitting down to talk to the unions, management and public transport users."
Dublin Bus and Irish Rail workers represented by Siptu and the NBRU are to be balloted to see if they will join Bus Éireann workers in the strike action. Unions have indicated that some of those workers feel that they will be faced with similar pay cuts.
A poll which surveyed 1,000 Irish adults found that most people don't support the bus strike.