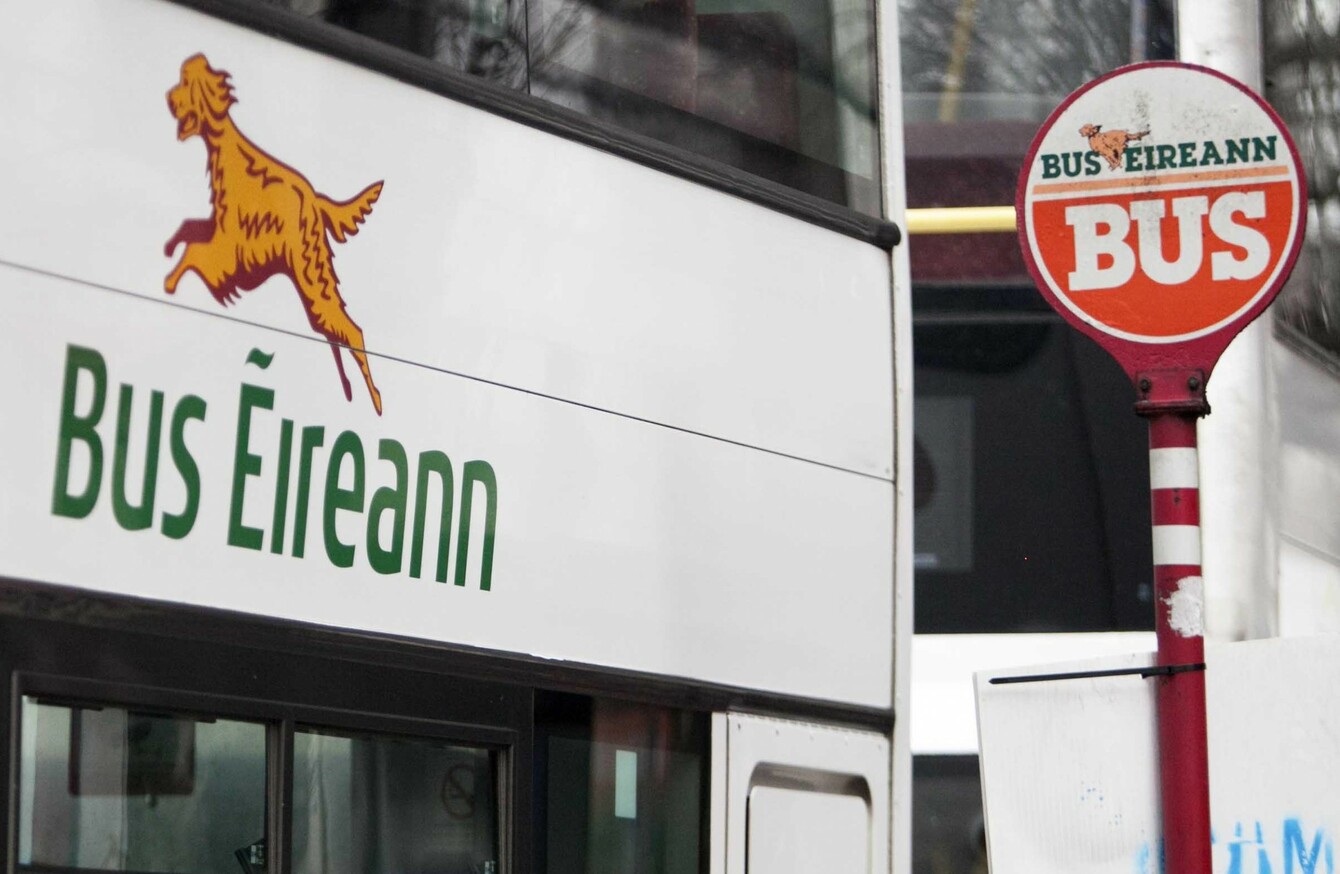 Image: Leah Farrell/RollingNews.ie
Image: Leah Farrell/RollingNews.ie
Updated at 11.15am
NBRU CHIEF DERMOT O'Leary has confirmed that the National Bus and Rail Union has received a legal letter from Coras Iompar Éireann over last Friday's wildcat action.
Last week, workers at Iarnród Éireann and Dublin Bus refused to cross Bus Éireann pickets on Friday morning, cancelling multiple transport routes and leaving thousands of commuters stranded.
He confirmed the receipt of the letter to Today with Sean O'Rourke this morning and said that the action should not have happened.
Both union groups – the NBRU and Siptu – say they had no knowledge of the wildcat action, and have urged their members not to repeat the action again.
Previously, individual members of the NBRU suggested that they will carry out the strike action again if they don't appear in the media often enough.
Talks?
There are hopes that an independent negotiator will invite Bus Éireann workers and management to talks soon.
Today is the 11th day of strike action by over 2,500 Bus Éireann workers – now it's suggested that the Workplace Relations Commission may invite the workers to talks, according to RTÉ News.
The industrial action is over cutbacks to jobs, pay and bus routes, which management claim are necessary to save money as the company faces insolvency.
In the lead up to the strikes last week there had been extensive talks between workers and management, but both sides accused each other of not being flexible.
The two unions involved, the NBRU and Siptu, want Transport Minister Shane Ross to get involved in the seemingly insurmountable talks, but he and other government ministers have stressed that they're staying out of it.
Yesterday, Ryanair chief Michael O'Leary praised Shane Ross for his action (or inaction) over the Bus Éireann strikes, saying that he was pulling 'a blinder'.