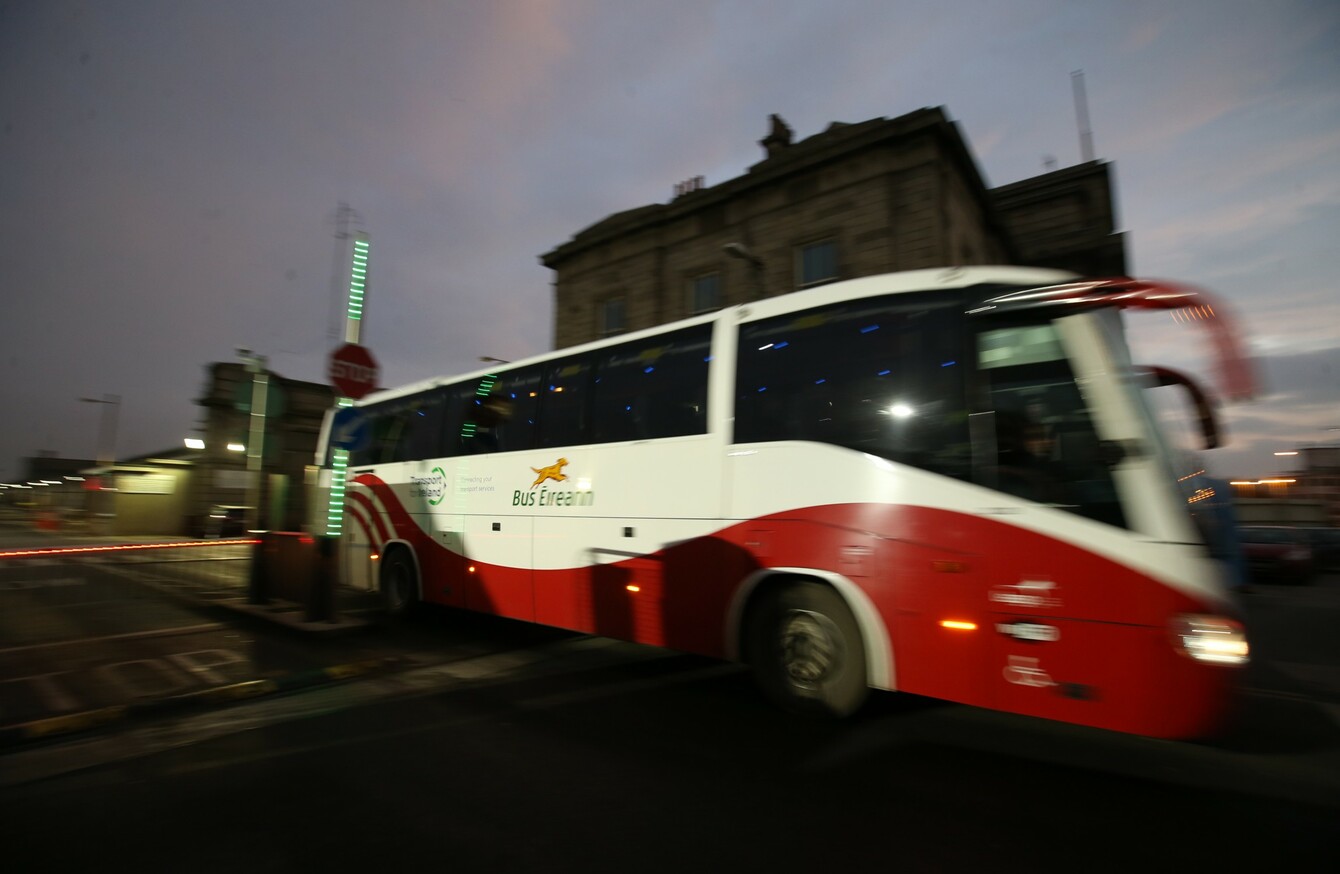 Image: Sam Boal
Image: Sam Boal
A JOINT TRADE union statement this evening has all but declared industrial action as Bus Eireann confirmed it is to impose 10% pay cuts on its workforce as well as various other reductions.
A group statement from the National Bus and Rail Union (NBRU), SIPTU, UNITE, the Transport Salaried Staffs' Association (TSSA) and the Technical Engineering & Electrical Union (TEEU) slammed Bus Éireann management and said they are "determined to continue with providing cover to allow the shareholder to abdicate its responsibility by turning the focus on ordinary decent bus workers to fix a problem not of their creation."
It emerged this afternoon that staff were to have their wages reduced by 10% as well as other measures which were being imposed to address the serious financial situation at the semi-state firm.
The Sunday pay rate would now be reduced from double time (100% extra) to just 20%. Overtime rates will also be cut to time and a quarter, RTÉ reported.
Controversy has surrounded the company in recent weeks after a confidential report prepared by firm Grant Thornton suggested the loss of the services and possible wage cuts would be a necessary evil in order to maintain the national bus carrier's viability.
Earlier this week, acting Bus Éireann CEO Ray Hernan said he is determined to lead them out of the financial crisis, stating that he will put forward a cost-effective plan that will deliver savings.
'Disgraceful attack'
But this evening, a statement from the joint trade unions said they will be fighting management over the cuts.
It read: "Threatening workers with horrendous pay cuts and exposing commuters to unnecessary travel chaos is no way to run a public transport system for the citizens of the State and it is a sad indictment of both the policy makers and those in Government who it seems, are acting as cheerleaders for this disgraceful attack on working people, their families and the travelling public.
"By setting these draconian rules of engagement, Bus Éireann and its paymasters can be assured that the Trade Union Group is fully prepared to engage in a battle to protect its members and this most critical of public services that is relied upon by so many of our citizens right across this country."