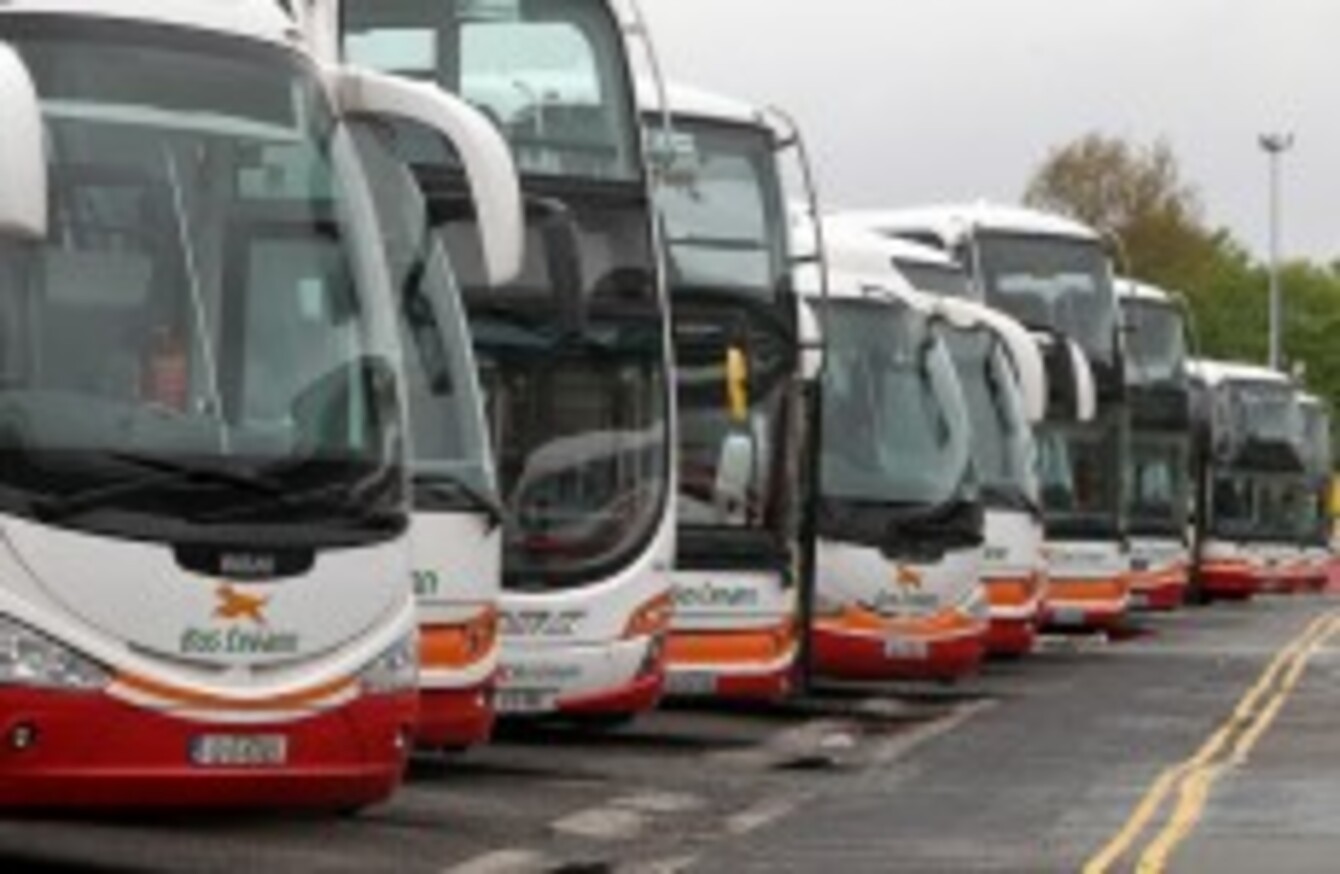 Image: Photocall Ireland
Image: Photocall Ireland
WORKERS AT BUS Éireann have suspended their industrial action for the next 48 hours.
In a statement tonight, the company said it "will seek to operate as many services as possible" from tomorrow morning. Customers have been advised to check the firm's website, as well as national and local media for latest updates on the operation of services as Bus Éireann cannot guarantee full service from 6.30am.
However, it has vowed to put as many buses on the road as possible. Up to 80,000 customers were impacted by the withdrawal of service during the past two days.
The breakthrough comes after an intervention from the Labour Relations Commission earlier today. About 1,100 members of the National Bus and Rail Union (NBRU) began their strike on Sunday over Bus Éireann's planned changes to pay and terms of employment.
Following a three hour meeting this evening, Bus Éireann also agreed to put its proposals on hold while a compromise on savings is sought. Intensive talks between the unions and management will resume at the LRC in the morning as attempts are made to reach an agreement on how to achieve the €5 million savings required by the loss-making State-owned outfit.
Trade union SIPTU plans to ballot its members on possible strike action on Thursday.