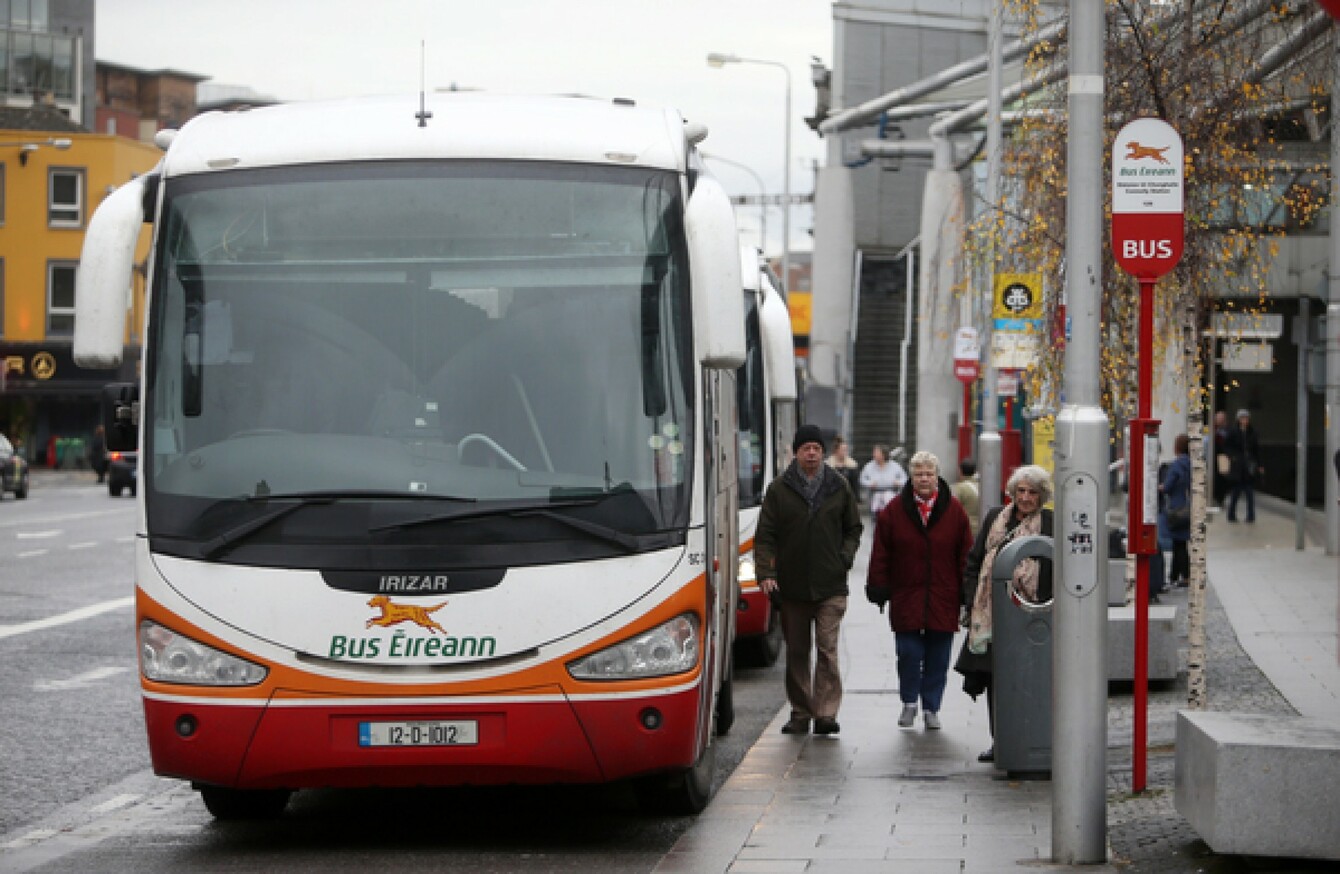 Image: Sam Boal/RollingNews.ie
Image: Sam Boal/RollingNews.ie
BUS ÉIREANN WILL begin cutting costs as of Monday, causing unions to reissue strike notice.
The company, which says it will be insolvent by the middle of this year if it doesn't cut costs, says it will begin the process from Monday in a move that comes as staff prepare for a "protracted strike" which will begin the same day.
The move means that bus services will be stopped from Monday.
In a statement released this afternoon, the company says that the decision comes as talks with unions at the Workplace Relations Committee have failed to find a breakthrough.
"Due to the perilous state of the company's finances and the failure to reach agreement with unions at the Workplace Relations Committee (WRC) last week, the board of Bus Éireann considered the matter in detail at its meeting today and approved proposals for immediate cost savings to be implemented from Monday, 6 March.
These measures are vital to ensure that the company remains solvent, and can continue to trade as a going concern.
"The company must deal with its challenges directly, and the Board have a duty to ensure Bus Éireann is financially sustainable and therefore must take the necessary steps to secure this.
"Further dialogue aimed at urgently resolving these challenges would be welcome."
NBRU General Secretary Dermot O'Leary said the company would be unilaterally bringing in cuts, something his union wouldn't accept.
"The fact is that by informing staff that they are going to introduce far reaching and financially impactful measures from next Monday, without agreement, Bus Eireann has left us with no option but to inform the company that we will reactivate our previously notified strike action to coincide with the implementation of these measures".
Union SIPTU last week told staff to prepare for a strike.
The union said its members at the semi-state company had been instructed "to prepare for protracted strike action and to support a political campaign targeting those rural TDs who are propping up a government which is intent on destroying the public bus transport system in their own constituencies".
The financial situation at the embattled company is such that it claims it is looking at an estimated operating loss of €9.4 million for last year. It states that losses for last month are already in excess of €1.5 million.
Transport Minister Shane Ross acknowledged the strike and called on both sides to meet.
"The Minister welcomes the board's willingness to undertake further discussions and again encourages the employer and employees to engage urgently in a constructive manner. This is necessary to resolve this difficult industrial relations situation, which threatens to greatly inconvenience the travelling public, especially those in rural Ireland.
"In relation to the small number of route changes announced by the company, the Minister is aware that the National Transport Authority is conducting a transport needs assessment in relation to affected areas and will ensure continued public transport connectivity."