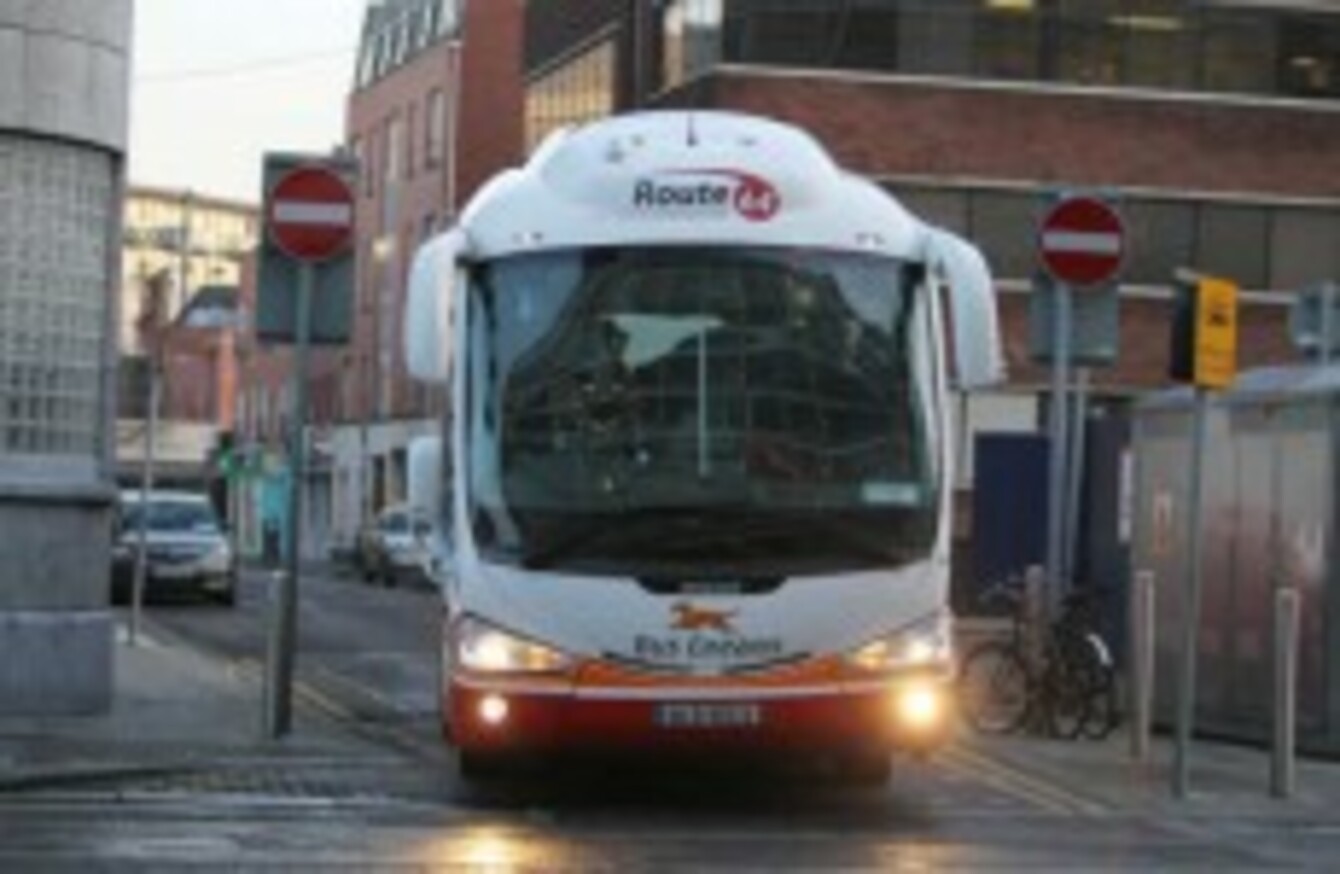 Image: Photocall Ireland
Image: Photocall Ireland
TRANSPORT UNIONS HAVE been urged not to take seven days of strike action next month.
The move is planned in opposition to a proposal to privatise 10% of bus routes operated by Dublin Bus and Bus Eireann – both of which are State-owned.
Speaking today, Nicola Cooke, a spokesperson for Bus Eireann, said the action over the seven days would result in 850,000 missed passenger journeys and a revenue loss of between €3 million and €5 million.
Siptu and the National Bus and Rail Workers Union (NBRU) – which represent drivers with the companies – have stated that the privatisation of the routes could lead to a deterioration of work and pay conditions for their members and believe the move would be damaging to public transport.
Response
Cooke said that Bus Eireann was informed of the work stoppages by Siptu yesterday but the company is yet to receive notification from the NBRU.
She went on to state that Bus Eireann "remains available for talks with all parties at the LRC".
No matter what we do as a company we cannot change that decision around routes tendering. We are actively competing for these routes, and are partaking in the current NTA tendering process.
In an earlier statement yesterday, Owen Reidy, an organiser with SIPTU, described the "intransigence" of the bus companies after the collapse of earlier discussions in the Labour Relations Commission. 
"Until we meet with both bus companies it is impossible to make an assessment on the prospects of making progress in allying our members' concerns," he said.
Strike action
Siptu members have voted on taking action in two 48-hour periods next month.
The first days are set to go ahead on the 1 and 2 of May, in the form of work stoppages by drivers, followed with more stoppages on 15 and 16 May.
Strike action on all of these days has been agreed by both unions involved. However the National Bus and Rail Union plan on holding a further three days of action on 29, 30 and 31 of May.
In response to this Minister for Transport, Paschal Donohoe, said he felt the action would cause, "considerable disruption" and he asked that discussions could be continued in the LRC to prevent next month's planned action going ahead.