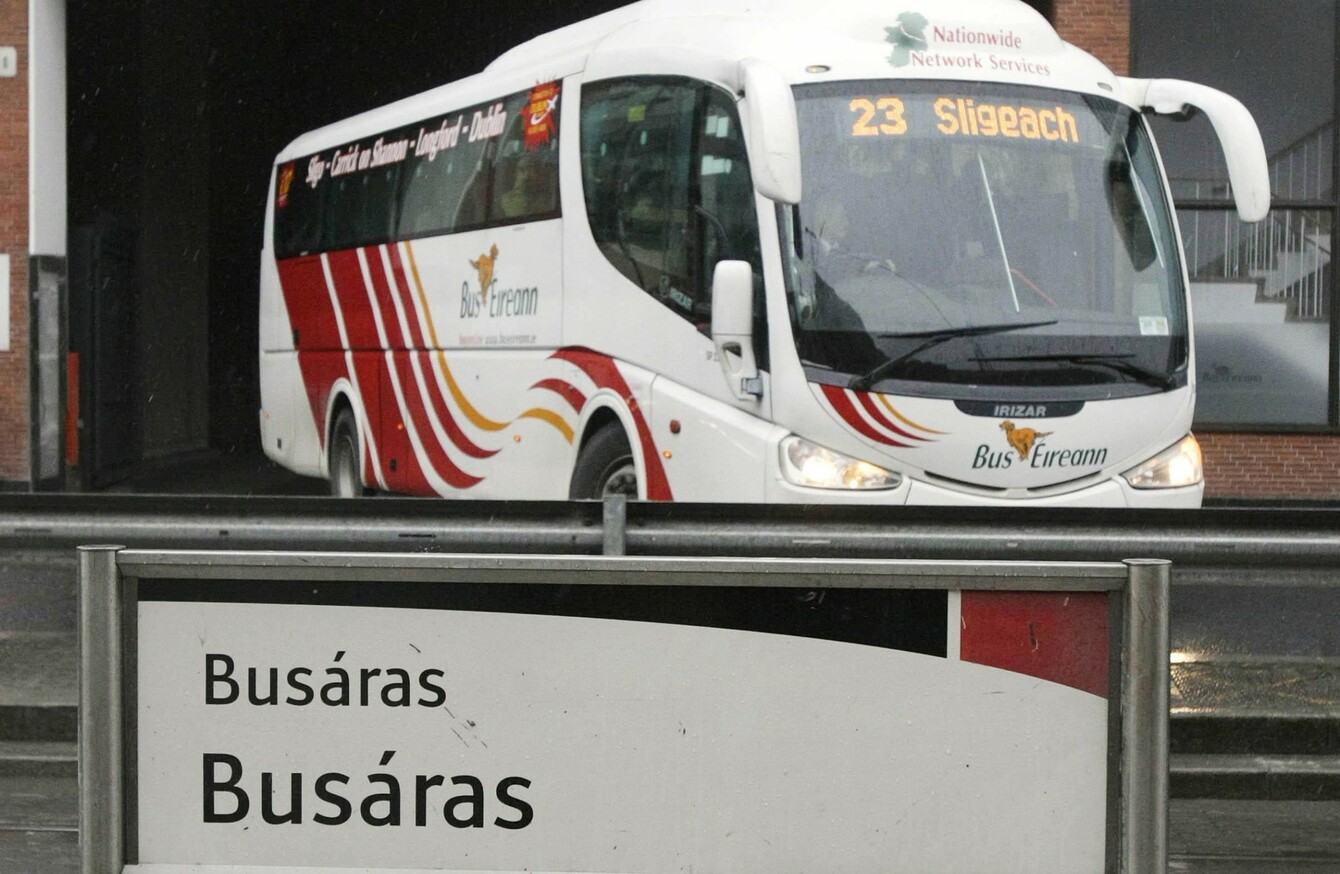 Image: PA Archive/PA Images
Image: PA Archive/PA Images
A ROW BETWEEN Bus Éireann and unions representing its workers is raging on this morning amid leaks about the company's cost-cutting plans.
National Bus and Rail Union (NBRU) general secretary Dermot O'Leary said cost-saving measures proposed by the company will not only impact on his members, but on members of the public – particularly those living in rural areas.
Last week, a confidential report by Grant Thornton was leaked to the media. It suggested the closure of the Expressway service would be necessary to address the company's massive financial losses. It was also reported that the company planned to cut overtime in a bid to stave off its current challenges.
Though Bus Éireann said it would continue to operate Expressway services, it did say it will endeavour to make them "more competitive".
In a statement yesterday, O'Leary took aim at the government and the National Transport Authority for failing to take responsibility for the current crisis:
It is just not acceptable that bus workers and commuters, particularly those in bus reliant rural areas, should have to take the hit while those who contributed majorly towards the problems can operate as an authority with, it seems, no responsibility or accountability.
O'Leary told RTÉ's Morning Ireland that changes to the service – or cuts to overtime – would impact on the ability of Bus Éireann to provide services across the whole country.
He said his union was willing to sit down and discuss the problem, but stressed solutions would not be "one the back of workers".
"What I won't compromise on, and I'll be very clear on this, is workers' terms and conditions. We will not reduce workers' terms and conditions to fix a problem that was not of their making," he said.
"If the workers had responsibility for the company being in trouble then we would address those responsibilities."