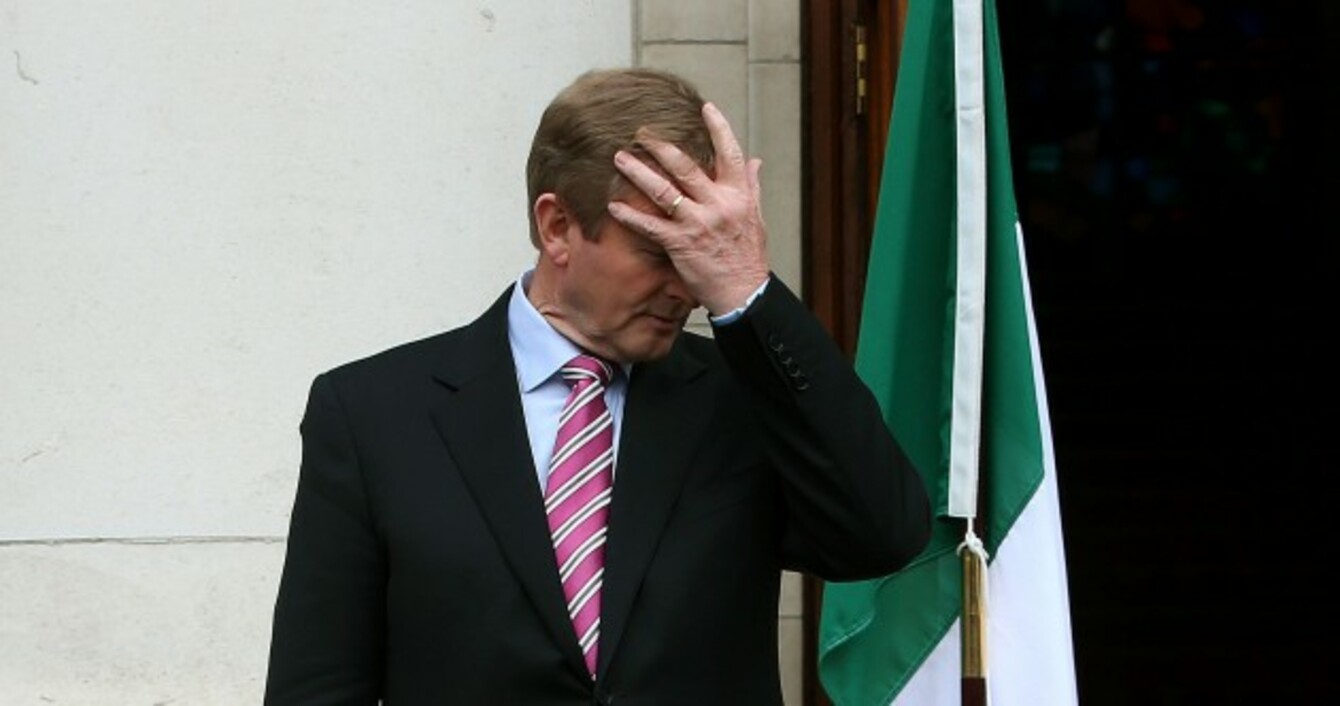 Image: Brian Lawless/PA Wire
Image: Brian Lawless/PA Wire
DESPITE THE RECESSION taking a bite out of people's wages and property prices, Ireland is still an expensive place to do business.
A new report from the National Competitiveness Council (NCC) said while the country's cost base had "improved significantly" since 2009, much of the recent change had come from factors out of the government's control.
That included the weak euro, record-low interest rates from the ECB and cheap oil prices all driving down business costs across the eurozone.
But the annual Costs of Doing Business in Ireland report said new pressures were emerging – like rising property prices and calls for wage increases. That would jeopardise the ability of companies to compete internationally and create jobs, it said.
Despite improvements, Ireland remains a high-cost location – third-highest in the euro area, for example, for consumer goods and services."
Union Siptu has called for a "minimum living wage" of €11.45 to be set across all sectors, while public sector unions have also been fighting for cuts brought in during the recession to be reversed.
The council's report noted workers' average total earnings were below the eurozone average, but take-home pay was 11.6% above the region-wide rate.
'A virtuous circle'
Council chair Peter Clinch said the country shouldn't rely on "benign currency movements" to protect its international competitiveness.
"It is vital that we continue to take action to address unnecessarily high costs wherever they arise," he said.
In this regard, there is a role for both the public and private sectors alike to manage pro-actively their cost base and drive efficiency, thus creating a virtuous circle between the costs of living, wage expectations, productivity and cost competitiveness."
Late last year the council, which includes representatives from government, businesses and trade unions, recommended reforming the tax system – noting the top tax bracket kicked in at a level that was "low relative to other countries".
Those earning over €33,800 this year will pay 40% income tax, as well as PRSI and USC, on everything they make above that figure.
Increases in personal taxation since the start of the recession have eroded competitiveness and incentives to work," the council said at the time.
However the figures in its latest report also showed the total government take for each worker, made up of both income tax and employer contributions, for a single person on the average wage was the sixth-lowest in the OECD.
The figure for an average-earning family with two children was even lower – behind only New Zealand among developed nations.