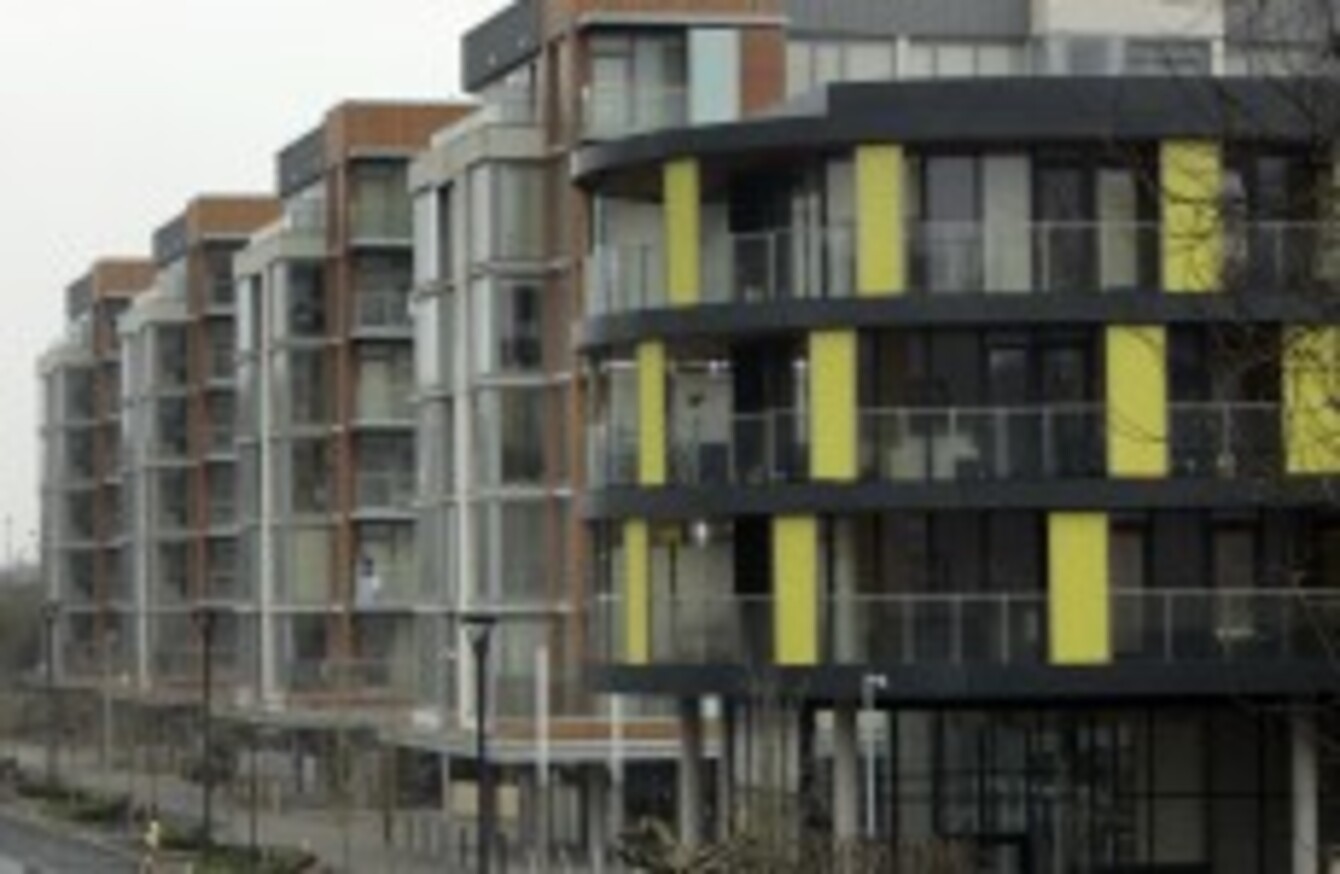 Image: Mark Stedman/Photocall Ireland
Image: Mark Stedman/Photocall Ireland
BANKS AREN'T TACKLING the issue of buy-to-let mortgages which have been left to "fester", according to one leading academic.
Trinity College Dublin finance Professor Brian Lucey said that latest figures showed there has been no push to tackle the problem.
New figures released by the Department of Finance this morning show only minor reductions in the amount of BTL mortgages in arrears, with just under 27% still missing payments.
The latest figure for the end of April pegs the level of BTL mortgages in arrears at 33,744 – a reduction of just 448 mortgages since the third quarter last year.
At the current rate of around 64 mortgages exiting arrears every month, it would take just under 44 years for the backlog to be cleared.
The data, which cover only 90% of the total mortgage market, also diverge from statistics released by the Central Bank last week which show that the number of buy-to-let mortgages in arrears climbed to 39,361.
'Inexcusable'
Lucey said: "It seems like the BTL stuff has been left to fester. It's inexcusable that BTL hasn't been solved."
The fact that the family home may have been offered as collatoral for the buy-to-let loan in many instances could be staying the hand of lenders, Lucey argued.
He said that ultimately, the problem is that there's not enough data to figure out the best way of approaching the issue.
"It would be helpful if people were to examine a representative sample of 10,000 mortgages and identify a problem."
If we could find out what percentage of BTLs are collatoralised on people's own homes…(then) we'll have some idea of what we're dealing with.
Drag on spending
Carrying heavy debt from buy-to-let properties means many people are slow to spend, exacerbating the sluggish return of demand in the Irish economy.
"The big problem with any kind of negative equity, which is ultimately what we're looking at here, is that it reduces the ability of people to spend, and we have a big demand issue."
Buy-to-lets are like an undigested lump of bank's balance sheets, and it's turning them ever more zombie-like as they go on.