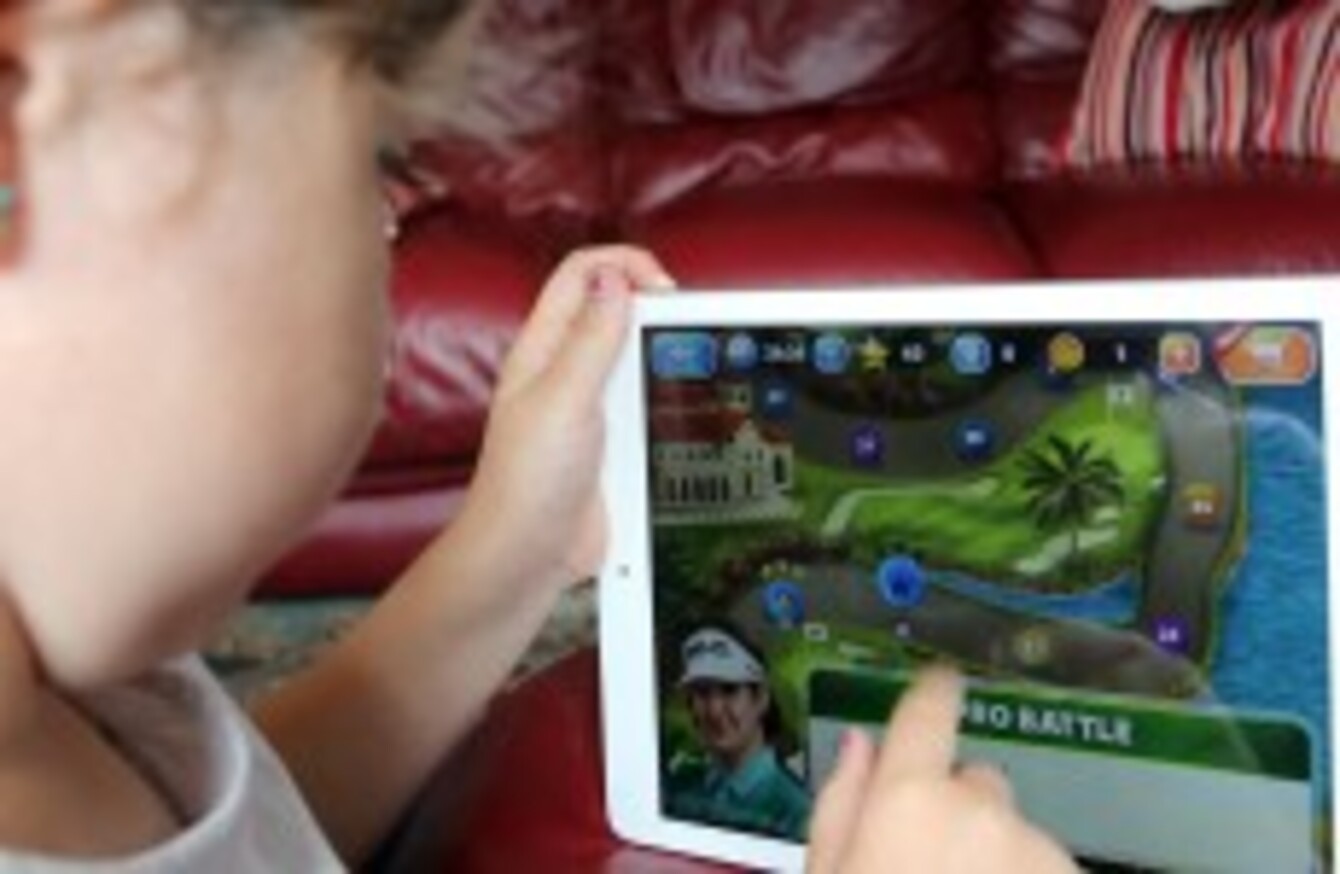 Image: Peter Byrne/PA Wire
Image: Peter Byrne/PA Wire
TABLETS ARE INCREDIBLY handy devices, provided you know what you're using one for. While the screen size of smartphones have gotten bigger in recent times, tablets can be used by the family for a number of activities where a laptop or smartphone might not suit the situation.
So assuming you want to get one for the family, what should you be considering?
Who is going to be using it?
It makes little sense to invest in a kids tablet if it's intended for the entire family. That said, certain tablets designed for children use a version of Android which would mean certain stores like Google Play or Amazon's own app store can be accessed. Provided you don't mind using a smaller tablet
Also, Android tablets allow you to create user accounts, which makes separating kids and parent usage easy, while Windows tablets have family safety mode.
What size is the screen?
This might sound silly, but since tablets are designed for consumption, it means they're going to be held a lot.
So for a small child, holding a tablet that's 9-inches or larger may end up being unwieldy. Most tablets come in 7-inch formats, but some are naturally larger so keep that in mind.
How much wear and tear must it endure?
Most children tablets come with a protective casing as you may as well assume it's going to be dropped at one point or another (accidental or otherwise) if a young child is using it.
If you get a regular tablet, it's wise to get a protective case for it as well.
What's it going to be used for?
Another obvious question, but since tablets are primarily designed for consumption, you need to figure out what your kids will be using it for. Will they be playing games, watching videos, reading ebooks, or using specific apps designed for children (colouring apps, learning apps, etc.).
If you're leaning more towards the latter, then it might be better to research children tablets instead of going for the more established examples out there.
Could you replace it with a smartphone/streaming device?
As useful as tablets are, there are always times where a smartphone or laptop will better suit a task. Tablets are mainly consumption based devices (i.e. used for watching or reading) so remember that it's not a straight swap for a laptop or smartphone.
For example, if you find that your kids watch YouTube from your phone often, investing in a device like a Chromecast might be a better alternative.
What's your budget?
Probably the most important consideration for parents. The price of tablets vary wildly Children tablets are usually below €150, the majority of 7-inch Android tablets are priced around the €100 – €250 mark while more premium tablets like the iPad air would start at €489 and rise depending on how much storage you need.