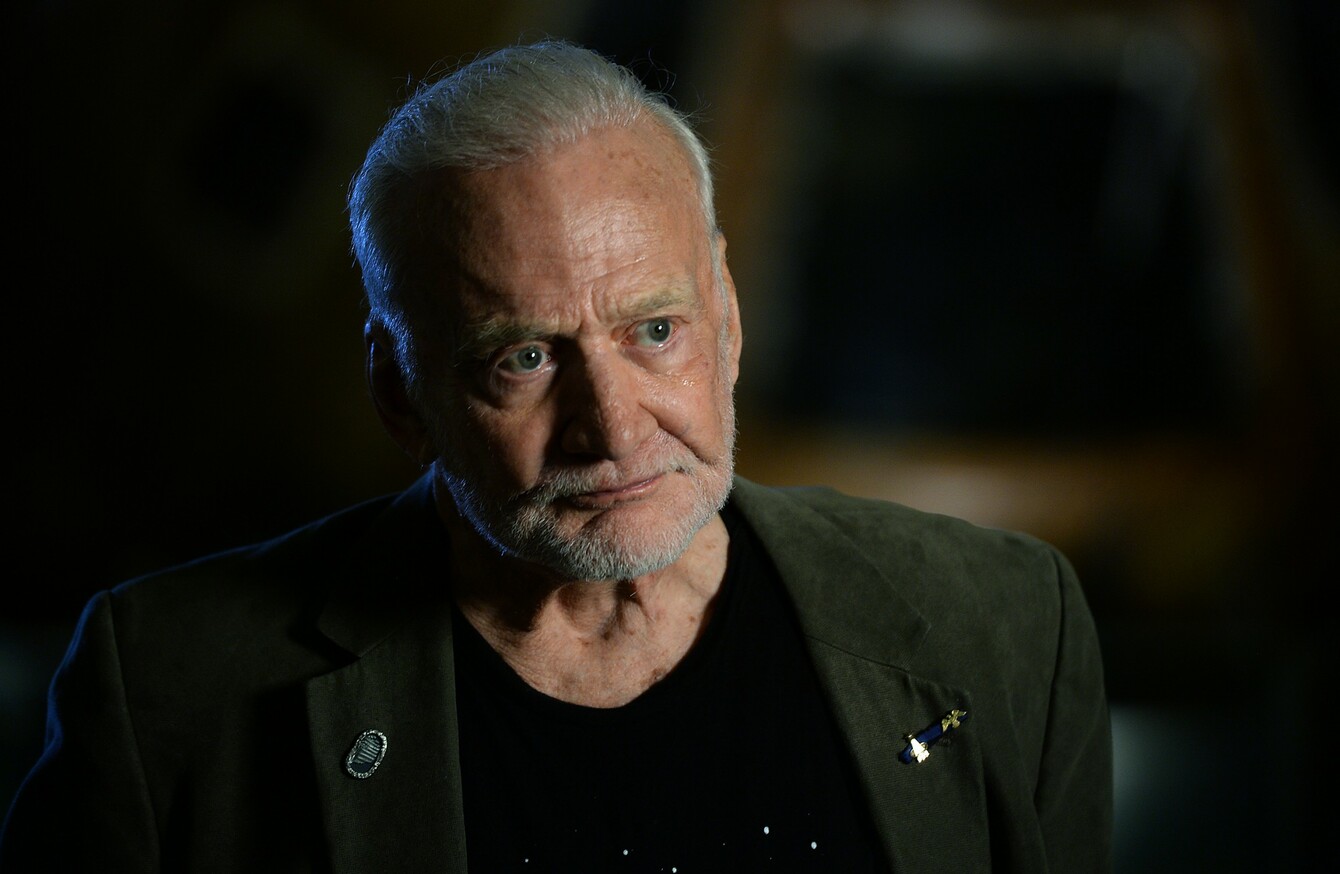 Image: PA Archive/PA Images
Image: PA Archive/PA Images
BUZZ ALDRIN, THE 86-year-old retired US astronaut who was the second man to walk on the Moon, has been evacuated from the South Pole for medical reasons.
Aldrin was visiting Antarctica as part of a tourist group when his "condition deteriorated," said a statement from the operator, White Desert.
Aldrin was "was evacuated on the first available flight out of the South Pole," it added, describing the move as "a precaution."
"His condition was described as stable upon White Desert doctor's hand-over to the US Antarctic Program medical team," the statement said.
No other details about Aldrin's condition were released.
In 1969, Aldrin and Neil Armstrong became the first men to walk on the Moon, as part of the Apollo 11 mission.
Armstrong stepped out of the lunar module first, uttering the now famous words, "That's one small step for man, one giant leap for mankind."
Aldrin stepped out next.
"Beautiful, beautiful. Magnificent desolation," Aldrin said on July 20, 1969.
In recent years, Aldrin has authored books for adults and children and advocated establishing a permanent human colony on Mars.
The National Science Foundation said it received request to evacuate him and dispatched a humanitarian medical flight to the Amundsen-Scott South Pole Station.
From there, another flight would take Aldrin to McMurdo Station on the Antarctic coast, and then to New Zealand "as soon as possible".
An NSF spokesman told AFP he was unable to confirm the status of the flight to New Zealand, given the early hour in McMurdo.
NSF said it "will make additional statements about the patient's medical condition only as conditions warrant."
'Here I come'
Aldrin is an avid user of Twitter, and tweeted in recent days about his trip to the South Pole.
"I could be a little underdressed for Antarctica. Although I tend to be hot blooded," he wrote on November 27, posting a picture of himself wearing a black and red Mars shirt.
"South Pole, here I come!" he wrote a day later.
Born in Montclair, New Jersey on January 20, 1930, Aldrin was educated at the prestigious West Point military academy in New York state.
He joined the US Air Force, and flew 66 combat missions in the Korean War, shooting down two enemy fighter jets.
He earned a doctorate in astronautics from the Massachusetts Institute of Technology, and devised manned space rendezvous techniques — an orbital manoeuver during which two crafts dock in space — that were later adopted by NASA.
In 1963, he was picked to join the select corps of early US astronauts, and six years later he set a record — now broken — for the longest space walk by spending five and a half hours outside the spacecraft during the Gemini 12 orbital mission.
He logged a total of 4,500 hours flying time, 290 of them in space.
He is known to be a Republican and a devout Christian, and has said he took communion while in the spacecraft that landed on the Moon.
Aldrin has been married and divorced three times and has three children.