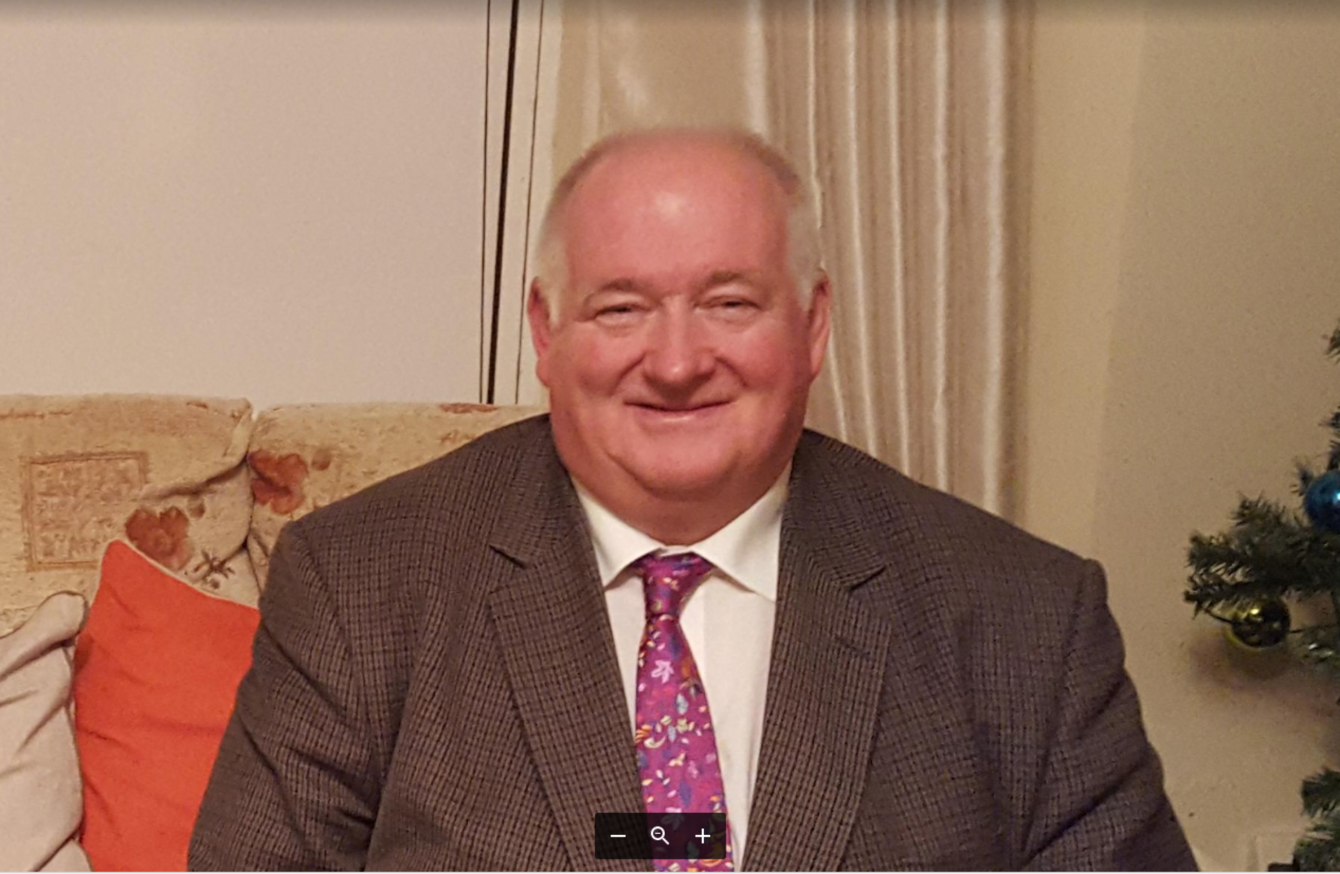 Image: Garreth MacNamee
Image: Garreth MacNamee
TIPPERARY WAS ONCE home to the St Michael's Psychiatric care facility, a 34-bed unit which helped people suffering from psychological distress.
In 2011, it was shut down. Now, all that is left is the building in the grounds of the hospital. The lights are all off and there are boxes strewn across the floors.
It is a reminder of the severe cuts imposed by the previous government through austerity. There is yet to be a service returned to the area and any patient with psychological issues is sent to Ennis, Clare, or to Kilkenny.
After seeing the distress and destruction of families and communities from suicide, former garda detective Joe Leahy began arranging talks in local hotels before setting up C-SAW (Community Suicide Awareness Workers).
In a short space of time, Leahy had rented out a house in the town centre, a place where anyone feeling depressed could enter.
"The door is always open. We don't lock it when we're here," he told TheJournal.ie.
We wanted to make it as homely as possible. We have the fire on, the tin of sweets on the table. You can come in and have a chat with whoever is here.
C-SAW offers free counselling sessions with qualified professionals at the house. A number of sessions are given and then the person is reviewed. They can get more therapy if needed.
"We want to help as many people as we can. You come in for your therapy until you don't need us anymore. The message is that we're here to help, not turn people away."
The closure of the St Michael's unit was a blow for the area leaving Tipperary without any designated psychiatric facility.
"It was like saying 'We don't care about you'," Leahy added. "We shouldn't be in a situation where the only people giving out adequate services are charities. The HSE bogs it all down in red tape and nothing can be done. Action is needed, not just talking about maybe taking action some time in the future."
Leahy said it costs €15,000 a year to maintain the C-SAW services. They collect this through charitable donations a round-the-clock fundraising efforts.
A safe place
"It's all about word of mouth. When someone comes here they see what it's like and it spreads. It's a place where people can just be themselves and relax into an environment."
Leahy and all those at C-SAW have completed a SafeTalk course, which teaches people how to talk to those they might feel are suicidal.
They have also started urging senior members of clubs and groups to do the course, which is conducted by the HSE.
"Let's say you're down the local GAA club and you know the treasurer has done the course. Young lads and girls will know that there's someone there who is always going to listen.
"We've been abandoned here in Tipperary and it's been left to us to be the support for people who need it. It should never be the case but here we are."
The group is hoping to go from strength to strength in the coming 12 months. They have planted a garden in the area dedicated to those who have lost their lives in the community.
Leahy concluded: "We want to keep going as long as we can and do as much as we can. Suicide is something which is not going away. We need to stand up to it."
You can donate to C-SAW here.
If you need to talk, contact:
Samaritans 116 123 or email jo@samaritans.org
National Suicide Helpline 1800 247 247 – (suicide prevention, self-harm, bereavement)
Aware 1800 80 48 48 (depression, anxiety)
Pieta House 01 601 0000 or email mary@pieta.ie – (suicide, self-harm)
Teen-Line Ireland 1800 833 634 (for ages 13 to 19)
Childline 1800 66 66 66 (for under 18s)