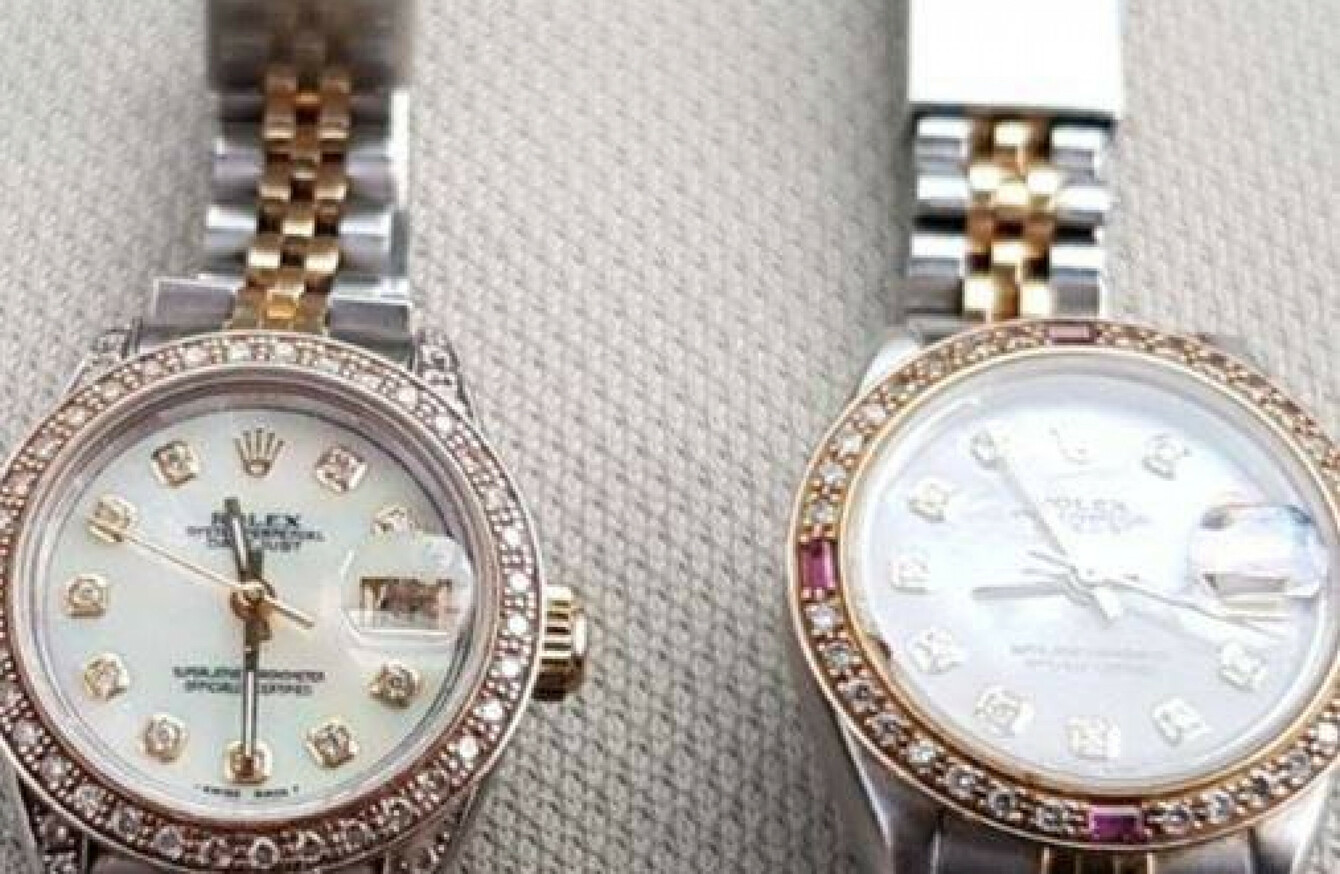 Seized Rolex watches
Image: Garda Press Office
Seized Rolex watches
Image: Garda Press Office
THE CRIMINAL ASSETS Bureau carried out 11 searches as part of an investigation into a criminal gang based in Killarney, Kerry, this afternoon.
Officers said they seized more than €100,000 in cash, nine cars and a "large amount of jewellry".
They also said that a large amount of documentation which they believe relate to the proceeds of crime was also confiscated.
The operation and searches are ongoing.