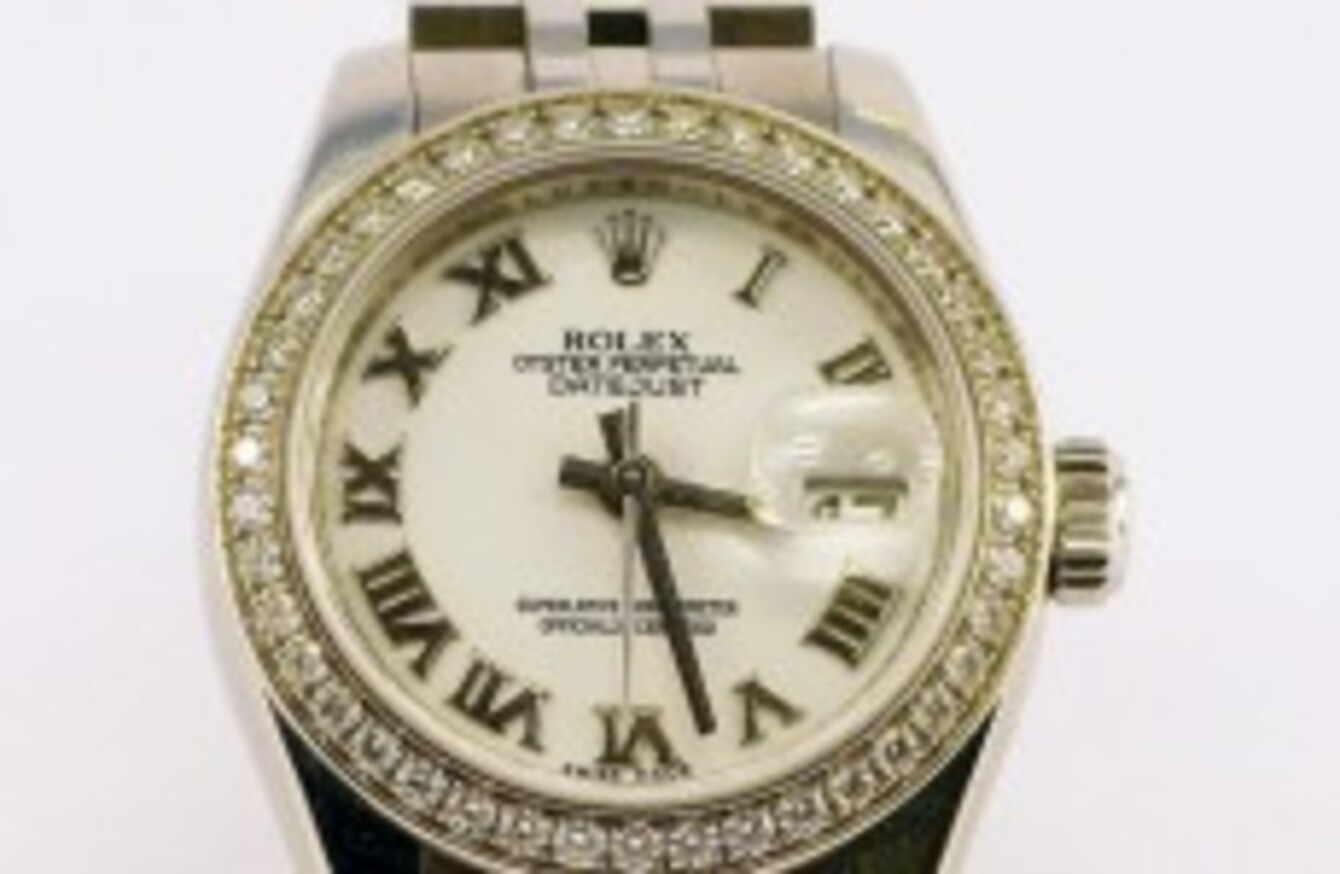 Image: ebay
Image: ebay
Updated 11pm
First posted 7.30pm, Oct 8
THE CRIMINAL ASSETS Bureau is auctioning a ladies Rolex watch, seized from a Limerick crime boss last month.
The Bureau, which carries out investigations into the suspected proceeds of criminal conduct, often sells seized items through auction houses but this sale is slightly different. The used Rolex Oyster Perpetual Datejust, worth about €9,000, is being sold through eBay.
Gardaí confirmed that the online auction is the first of its kind for CAB.
Selling under the name 'proceedsofcrimeact1996', CAB described the item as a Christmas present from 2011. It comes with the original box, documentation and a 24-month jewellers guarantee from Keanes of Cork, Limerick and Killarney.
The starting bid for the timepiece is €6,000.
According to the description on eBay, the sale of the watch arises from an application under the Proceeds of Crime Act, 1997 and 2005 and is being sold by the Court-appointed Receiver.
Last month, CAB and local gardaí seized an Audi Q7 vehicle, more than €26,000 in cash and two gold Rolex watches from a property in the Moyross area of Limerick city.
The Irish Independent reported that the watches belonged to Edward 'Eds' McCarthy and his partner Linda Mullane.
If you have a spare €6k and fancy owning the item, it can be paid for via PayPal, with a personal cheque or bankers' draft. No cash or postal orders will be accepted.
As with all CAB auctions of confiscated items, proceeds of the sale will boost the Exchequer.
Rolex in Box

Rolex

Rolex Documenation