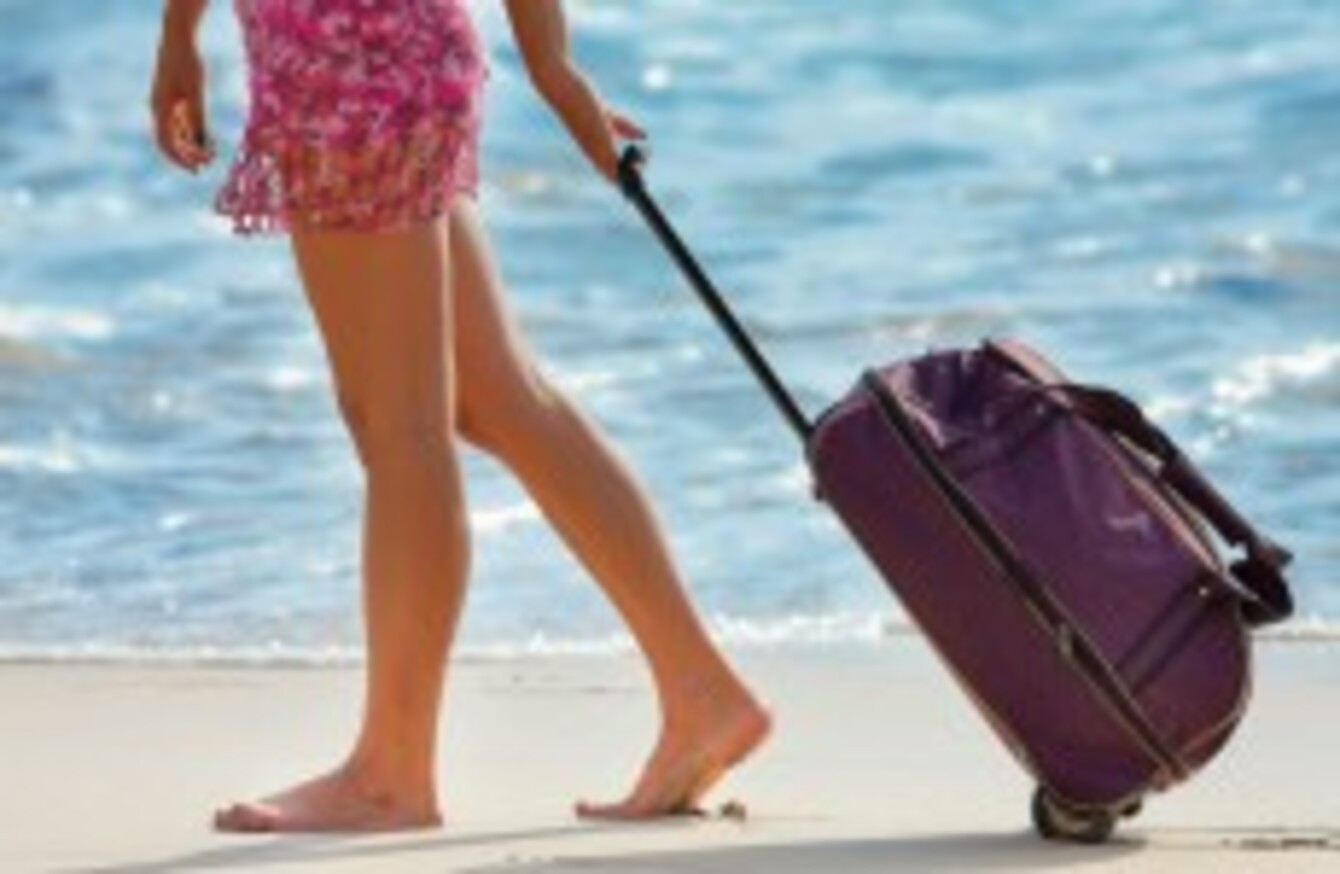 Image: Shutterstock/Pavel Ilyukhin
Image: Shutterstock/Pavel Ilyukhin
WE MAY ALL have to buy new carry-on bags for when we're flying if the airline industry has its way.
The infamous Ryanair baggage check, where a traveller's carry-on luggage is put into a cage to ascertain whether it's too big / too heavy / looks funny, is all very well, but should these new guidelines come in the international standard for onboard baggage will be even smaller.
The new standards are being suggested by industry body the International Air Transport Association (IATA), with the idea being that a standard size of baggage will make boarding and exiting a plane a smoother experience for passengers, with the added bonus of there always being enough room in overhead bins for all passenger luggage, regardless of the size of plane.
The  new suggested standard bag measurements are 55 x 35 x 20 cm (or 21.5 x 13.5 x 7.5 inches). Or, if you want a visual:
That might not look too bad, but the new bags would be subtly smaller than the specifications for almost all airlines, not least Ryanair and Aer Lingus.
The IATA have also come up with an "IATA Cabin OK" logo to let airline boarding staff know that your bag meets the agreed guidelines.
"The development of an agreed optimal cabin bag size will bring common sense and order to the problem of differing sizes for carry-on bags," says Tom Windmuller, senior vice president of the IATA.
We know the current situation can be frustrating for passengers. This work will help to iron out inconsistencies and lead to an improved passenger experience.
While the IATA has no authority to make individual airlines comply with their suggested new guidelines, they claim that several major baggage manufacturers have already "developed products in line with the optimum size guidelines".
They expect bags carrying the identifying label to reach retail shops later this year.
So why would airlines sign up to these guidelines?
"Low-cost, short flights and charges for large luggage mean that many people are carrying everything they need with them in the cabin, rather than dropping off and collecting suitcases at airports," Daivd Learmout, editor at Flight Global magazine, told the BBC.
Firms like Ryanair have changed our habits totally.
A smaller per-passenger capacity could save airlines time in dealing with excess cabin luggage, "and time is money", Learmount said.
And as you might imagine, not all passengers are enthralled at the idea of yet another expense when it comes to air travel:
That probably won't be enough to stop it from happening though.