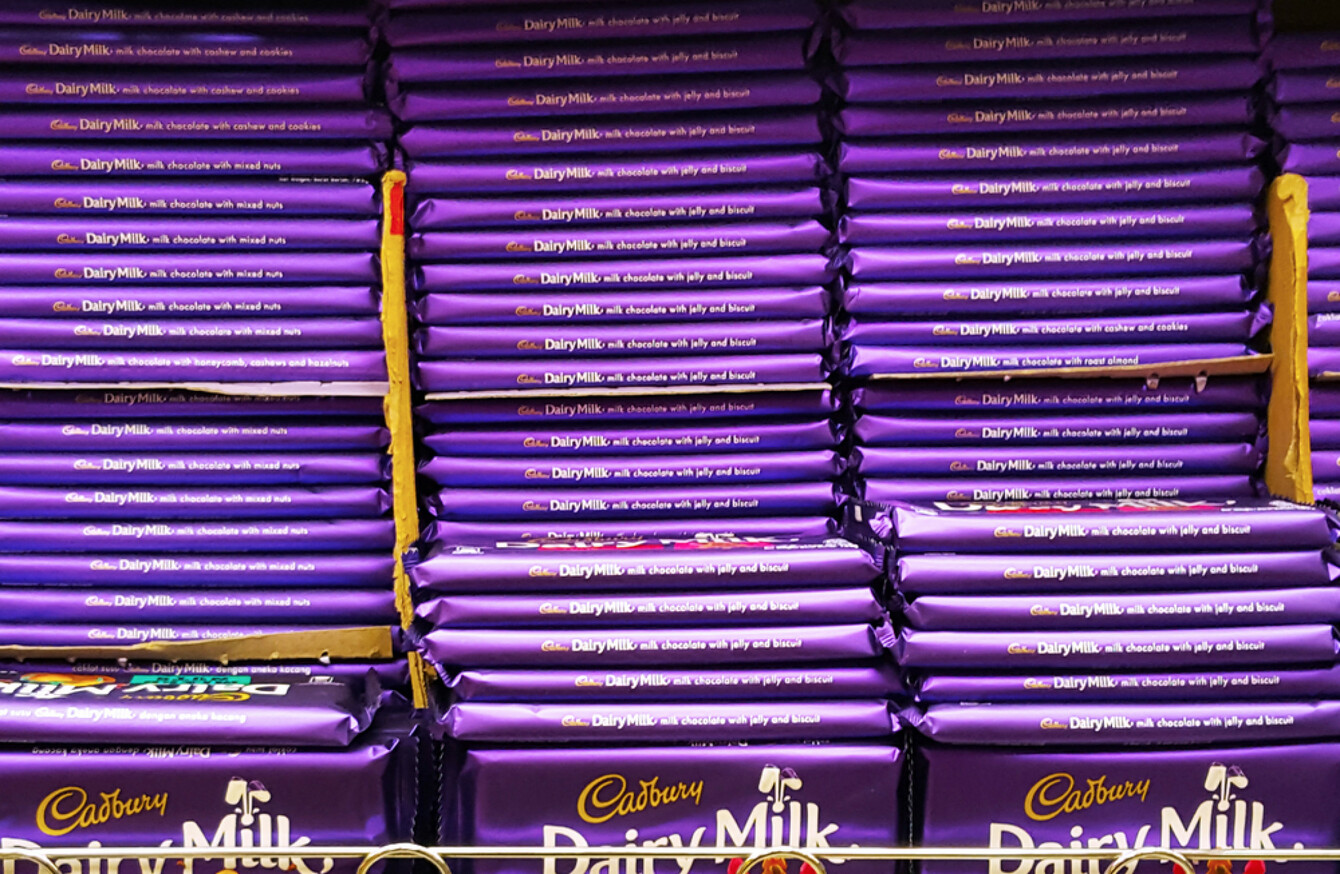 Image: Shutterstock/icosha
Image: Shutterstock/icosha
THE OWNER OF Cadbury is stockpiling chocolate, biscuits and ingredients in case of a no-deal Brexit.
With no exit deal secured and the Conservative Party split over Prime Minister Theresa May's so-called Chequers plan, Hubert Weber, the president of Mondelez International's European division, told The Times that the company is preparing for worst when the UK leaves the European Union in March next year.
"Like the whole of the food and drink industry in the UK, we would prefer a good deal that allows the free flow of products as that would have less of an impact to the UK consumer," Weber said to the paper.
However, we are also preparing for a hard Brexit and, from a buffering perspective for Mondelez, we are stocking higher levels of ingredients and finished products, although you can only do so much because of the shelf life of our products.
The company would not say how the situation would affect its Irish operations, or Irish consumers, when contacted by TheJournal.ie.
"Regarding comments made by President of Mondelez Europe, Hubert Weber, during his interview with The Times, we stand by these comments and have nothing further to add at this time," a spokeswoman said.