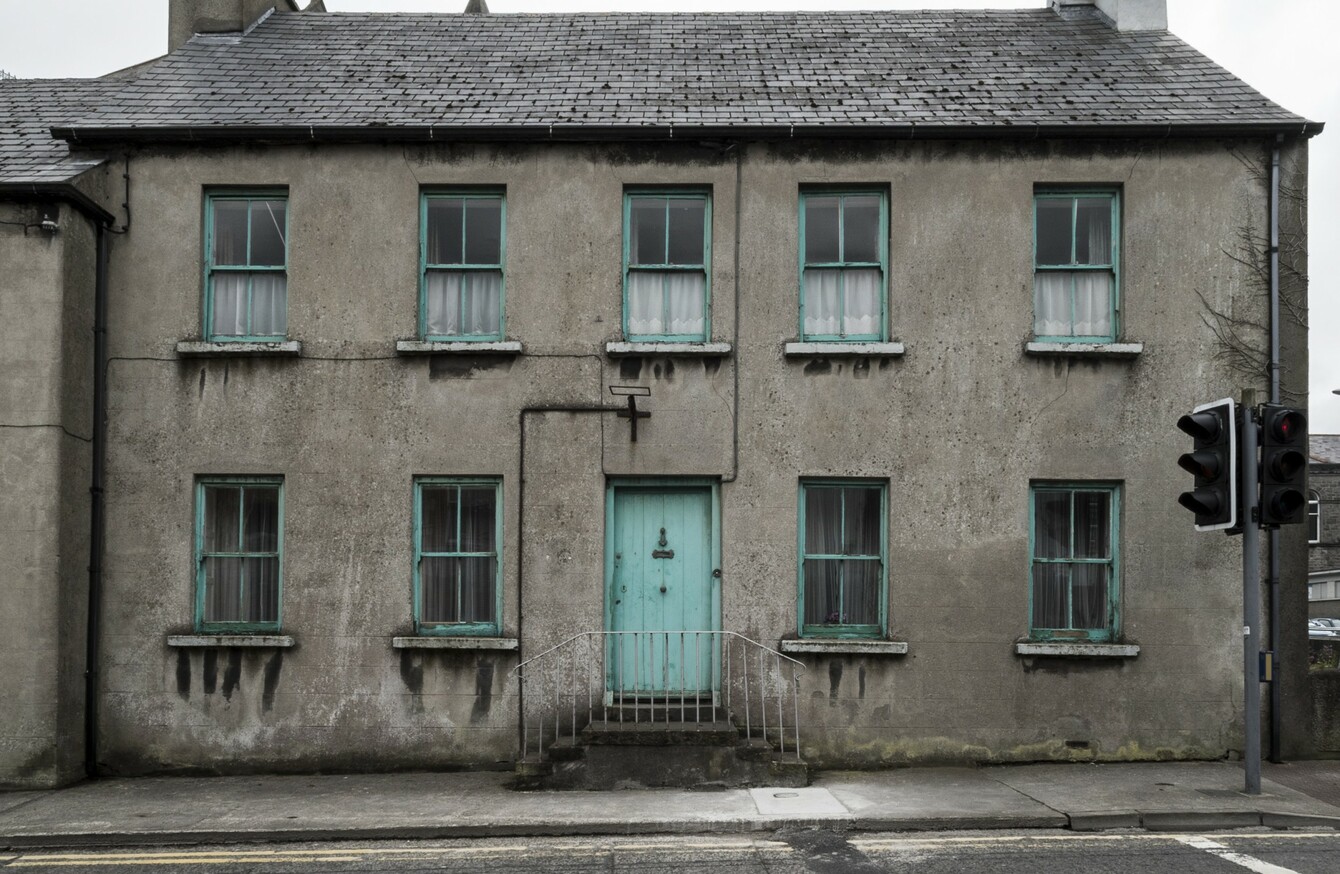 The outside of 'Breda Murphy's House'
The outside of 'Breda Murphy's House'
A HOUSE LYING empty since the 1990s is going to be turned into an unusual temporary venue for this year's Cairde Sligo Arts Festival.
The building at No 2 John St, known as 'Breda Murphy's House' will be alive with the sounds of improvised music when Bottlenote bring their The Walls Have Ears event to its rooms next week.
Cairde, which is an annual multi-disciplinary arts festival, has been running for 10 years. Calling itself a "celebration of cultural diversity and inclusion", from 9 – 15 July it's set to feature a range of fun and unusual events – like a live performance of plays in Thomas Connolly's pub, and Songs by the Sea, a series of concerts along the Wild Atlantic Way.
But the gig at Breda Murphy's House is sure to be something very special. One of the musicians due to take part is Bottlenote's Sean MacErlaine (the second Bottlenote member is Shane Latimer).
MacErlaine plays clarinet and live electronics, while Latimer plays guitar and modular synths. Joining them for this gig will be Claudia Schwab, Phil Minton and Jennifer Walshe.
No two shows the same
The Walls Have Ears has been put on a handful of times in Dublin, in an empty building on North Great George's St. But it's improvised, so no two shows are the same – and the artists don't even know what they will do until they start playing.
"The idea has always been to bring over a few international artists, often at the top of their game, people to collaborate with Irish musicians" explained MacErlaine. "What we are [going to be] doing is improvised music and responding to the space that we are in, because the space is a very important part of what we are doing. It's why we go out of the way to play very odd places."
When the audience visits, they will set off (in groups of 20) on a music trail from room to room. Inside, they will be treated to a series of intimate gigs.
"It's just as it was, it's a 1950s-looking house and I think a lot of people in Sligo will be quite curious to see the inside of that," said MacErlaine of Breda Murphy's House.
"The audience is led around the space. It's not like a typical concert where you sit. You have to explore [the place] yourself. We use lights to subtly direct you to people – you listen, the lights fade out and then fade back in in another room."
It's like an immersive unbroken experience, there isn't a tune and people clap: it's like an entrancement, they are led through this interesting space.
Responding to the moment
Given that the musicians will be playing improvised music, having an interesting venue will feed into their performance. "It's sort of like another musician to play with or play against," explained MacErlaine of the location.
None of us are going into these things with 'I am going to play this song and it's going to be this long' – it's very much responding to the moment. All that is intensified when you're in an usual place with the audience going 'this is strange' – it's in the air. That helps as an improviser to move you forward.
The fact there won't be a bar will also make a difference, said MacErlaine.
"Bars are great, I like bars – but once you take them out of the equation it really focuses the people and turns it into something they are going to listen to rather than more of a social thing."
The Walls Have Ears - supported by The Arts Council of Ireland Music Project Award – takes place at 6pm and 8pm at No 2 John Street on Friday 14 July and Saturday 15 July. Cairde Sligo Arts Festival takes place from 9 – 15 July – visit the website here to see what's on.