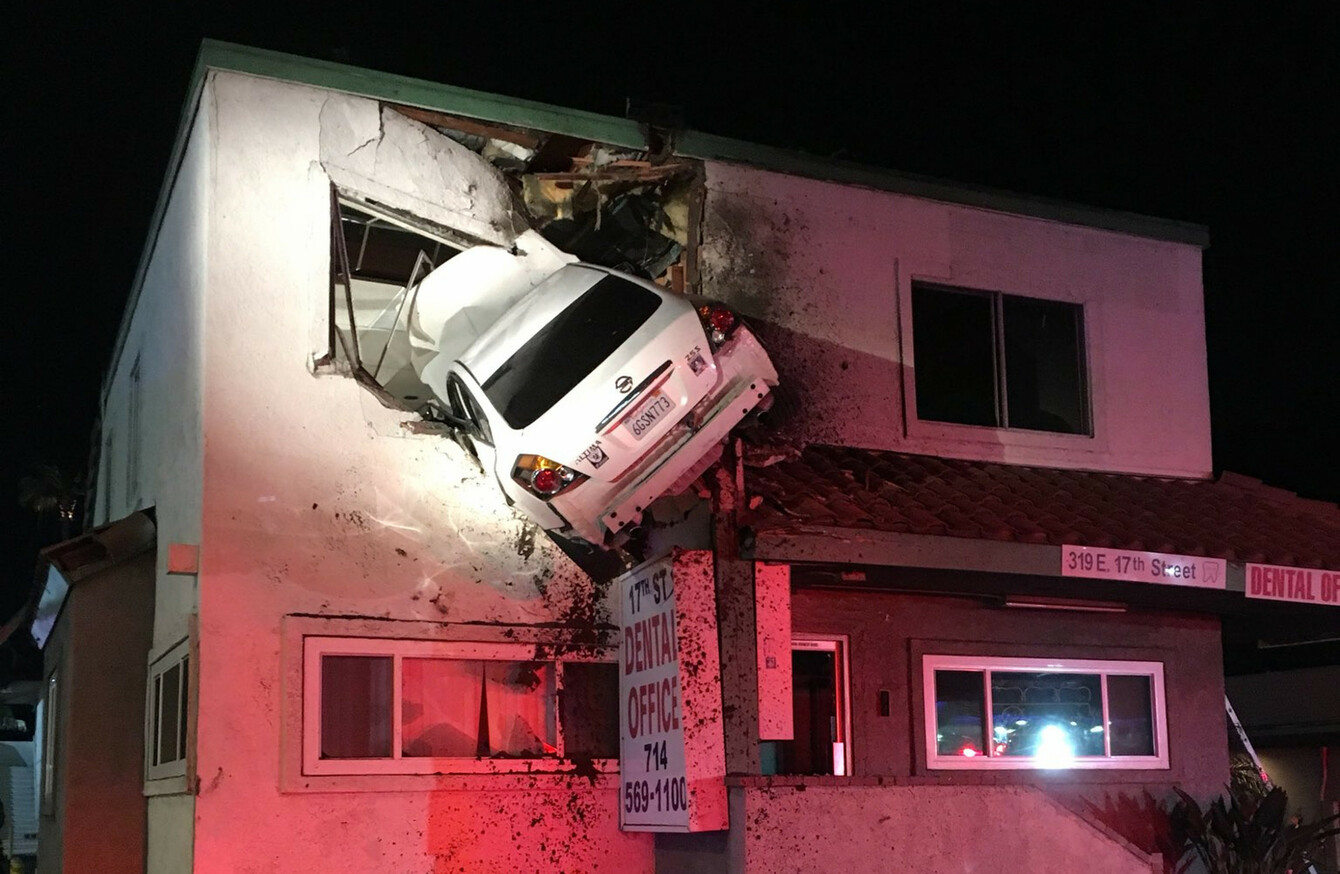 Image: Capt. Stephen Horner/Orange County Fire Authority via AP
Image: Capt. Stephen Horner/Orange County Fire Authority via AP
TWO PEOPLE ESCAPED with just minor injuries after their car landed in the first floor of a Californian office building over the weekend.
The car hit the centre divider in the town of Santa Ana in south California early on Sunday morning, landing in the office above dentist's. Authorities said the collision with the divider sent the car soaring.
One person in the car was able to get themselves out, while another had to be rescued by emergency services.
A fire which broke out was quickly extinguished.
Orange County Fire Authority workers then managed to remove the car from the building.