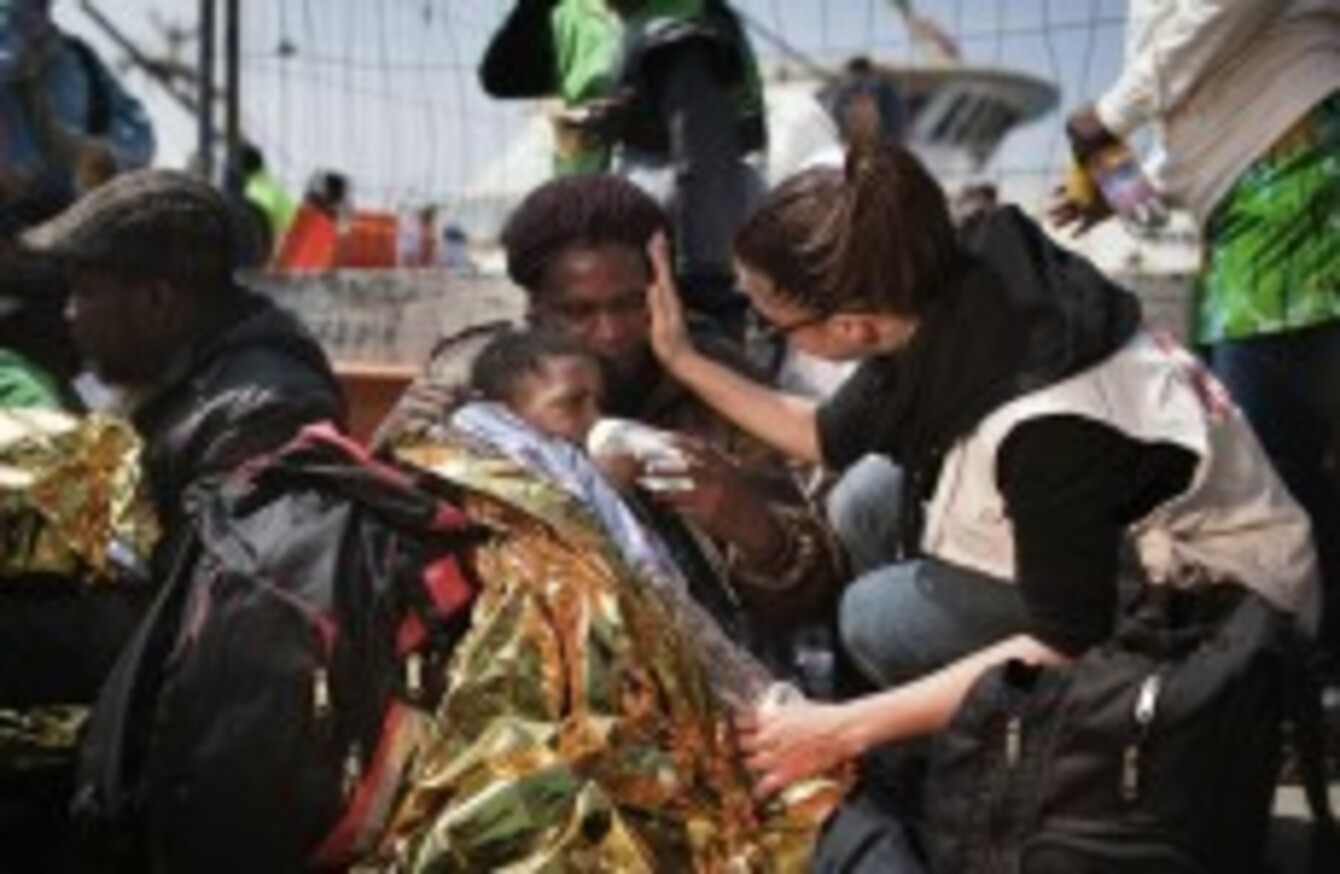 A mother and he child receiving treatment on Lampedusa
Image: Mattia Insolera via Medecin Sans Frontieres
A mother and he child receiving treatment on Lampedusa
Image: Mattia Insolera via Medecin Sans Frontieres
THOUSANDS OF PEOPLE escaped the Libyan conflict and arrived on the Italian island of Lampedusa last weekend – and now Medecins Sans Frontieres is calling on the Italian government to improve the conditions there for arriving migrants.
MSF said that at the weekend 12 boats carrying 2,665 refugees, asylum seekers and migrants landed on Italian shores, while a further 715 people were rescued from another off shore boat.
Three quarters of these boats were carrying people fleeing the conflict in Libya.
The MSF says most were met "with a wholly inadequate response" from the Italian authorities.
Rolando Magnano, MSF Head of Mission in Italy, said:
This weekend the authorities even ran out of dry clothes and water for people who arrived in shock and hypothermia. Hundreds of people were then forced to sleep outside, while hundreds others were put in over-crowded centres, lying on dirty mattresses without sufficient towels, blankets or soap. This is clearly unacceptable.
Already there are 27,000 people who have travelled to Italy by boat this year, many as a result of violence across the North African Arab world.
The majority of people arriving from Libya are of Ethiopian, Somali and Eritrean origin.
On Monday, 1200 people were crammed into the reception centre on Lampedusa, which has capacity for 800 people.
MSF is calling on the Italian government "to step up and take its responsibility to ensure adequate, humane reception conditions for people continuing to arrive in distress on its shores."