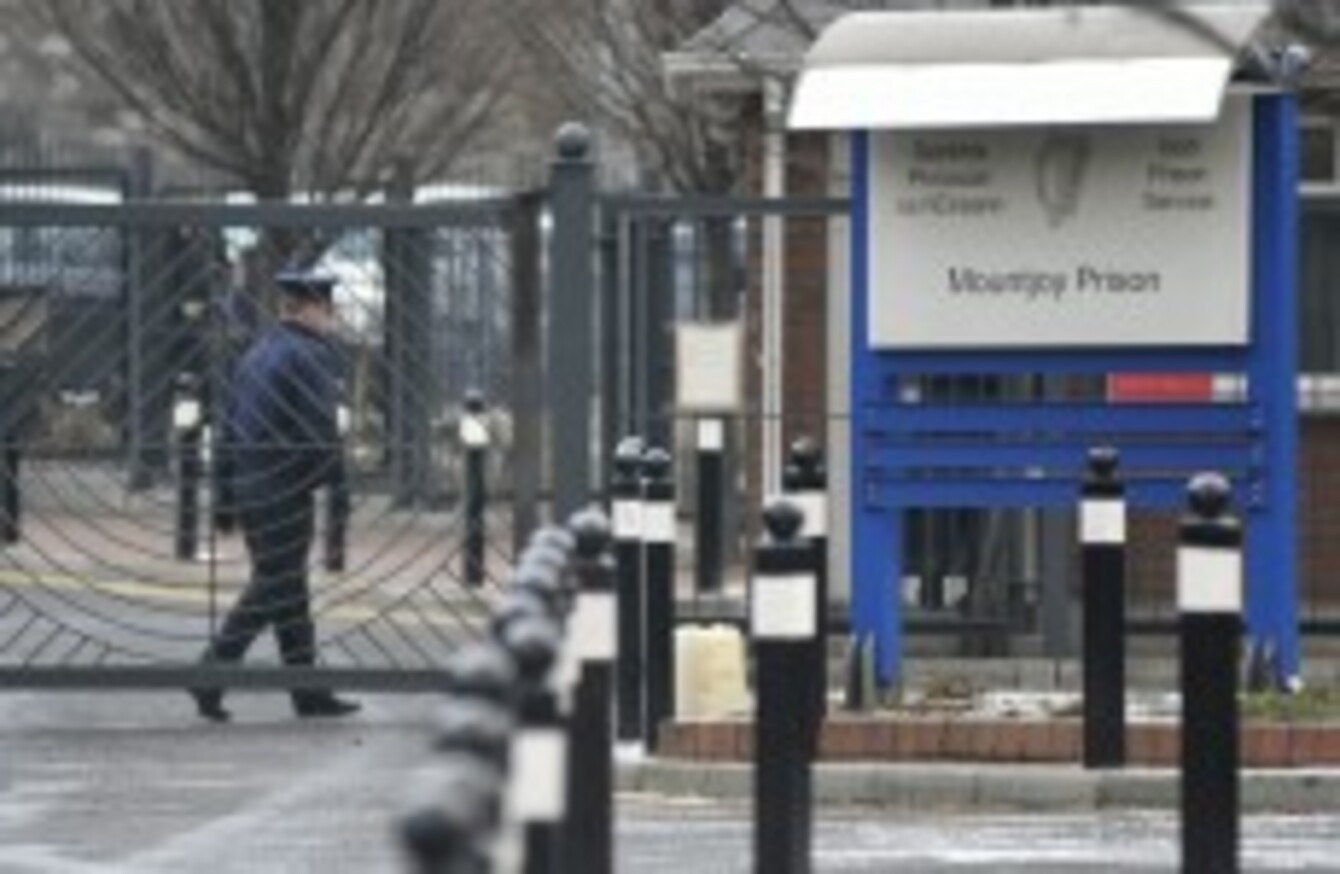 File photo of Mountjoy Prison
Image: Sasko Lazarov/Photocall Ireland
File photo of Mountjoy Prison
Image: Sasko Lazarov/Photocall Ireland
A NEW REPORT has called for a radical change in prison policy in Ireland.
The Jesuit Centre for Faith and Justice released its report, The Irish Prison System: Vision, Values, Reality yesterday and has called on the Government to adopt a radically different approach to imprisonment.
It called the approach in recent decades a "bankrupt policy".
Fr Peter McVerry SJ, who works with the centre, said:
Penal policy over the past twenty years has passively accepted a continual rise in the prison population. More and more prison places have been provided – at huge cost. But the result has been a bit like running up a down escalator: the improvements in basic conditions that could have been expected to occur as a result of new prison building have been largely wiped out by increasing levels of overcrowding.
Fr McVerry added, that the Minister for Justice and the prison system "now needs to systematically set about reducing the numbers in prison and should set a limit to the population at around 2,700″.
Overcrowding
The report argues that overcrowding is the over-riding characteristic in Ireland prisons.
It says that nearly every prison in the country is holding more prisoners than they were designed for, which leads to a 'pressure cooker atmosphere' within prisons. Prisoners can also be made to 'slop out' because of lack of toilet facilities.
Cells designed to hold one person now hold multiple people, and access to services such as work, training and education is limited because of this.
The report also says argues that this overcrowding hinders the ability of the prison authorities to deal appropriately with inter-prisoner tensions and violence. To deal with this, some prisons are locked up on their own – 178 were locked up in November 2011 for 23 hours a day.
Drugs in prison
Another "huge policy failure" was the response to drug use in Irish prisons, according to John Lonergan, former Governor of Mountjoy Prison. He said that drugs have a damaging impact in prisons and that it is essential to place emphasis on providing treatment and support to drug-using prisoners.
According to voluntary drug tests carried out in 2009 in Irish prisons, between one-tenth and two-fifth of those screened tested positive for at least one drug.
The report says that despite an expansion of detoxification programmes and other services related to drug use, the effort is grossly inadequate to respond to the scale of the problem.
Large prisons
Fr McVerry said that the practice of having larger prisons "is at variance with international best practice" and that the formal policy of designing for two-person occupancy of cells is "disturbing and retrograde".
Socio-economic deprivation
The report describes it as "troubling" the fact that a "disproportionate number of people in prison come from backgrounds characterised by social and economic deprivation".
It says that high numbers of prisoners lack literacy skills and educational or training qualifications, while a disproportionate amount of prisoners also suffer from mental illness and have alcohol and/or drug addiction issues. Many have experienced homelessness.
#Open journalism No news is bad news Support The Journal

Your contributions will help us continue to deliver the stories that are important to you

Support us now
Offences
When it comes to categories of imprisonment, the report found that drug offences, road traffic offences and offences against the person without violence all rose by more than 100 per cent between 2001 and 2009.
Road traffic offences represented the single largest category by 2009. Non-payment of a court-ordered fine "accounted for a significant number of committals each year".  Over one-fifth of those in prison under sentence in December 2010 had been convicted of a 'controlled drug offence'.
The great majority of those committed to  prison in any one year have received very short sentences, and only a small minority received the most lengthy sentences.
Prisoners
Over two-thirds of people committed to prison in 2010 were aged between 21 and 39. In 2010, a total of 221 people who were under 18 were committed to prison.
The majority of people in prison in 2010 were Irish nationals – 10,702 (77.8 per cent), which was an increase on preceding years. Other frequently represented countries were the UK and other EU member states. Around 90 per cent of people committed were male, but the female prison population has been growing steadily. 1,701 women went to prison in 2010, an increase of 84.3 per cent compared to 2000.
Government
The report says that a "considerable" gap between official principles and the reality of current conditions in Irish prisons needs to be closed.
It urges that as immediate measures the Minister for Justice and the Irish Prison Service should:
Re-instate the principle of 'one person one cell' as the norm governing all future prison building and refurbishment programmes;
Increase remission from the current one-quarter of sentences to one-third;
End 'slopping out' and institute a programme to ensure, for all prisoners, privacy in the use of toilet facilities.
The report notes that Ireland's prison population has been steadily rising for decades and has more than doubled since 1995. Up to 1970, there was on average of 800 people in prison a day – this grew to 4,290 in 2010.