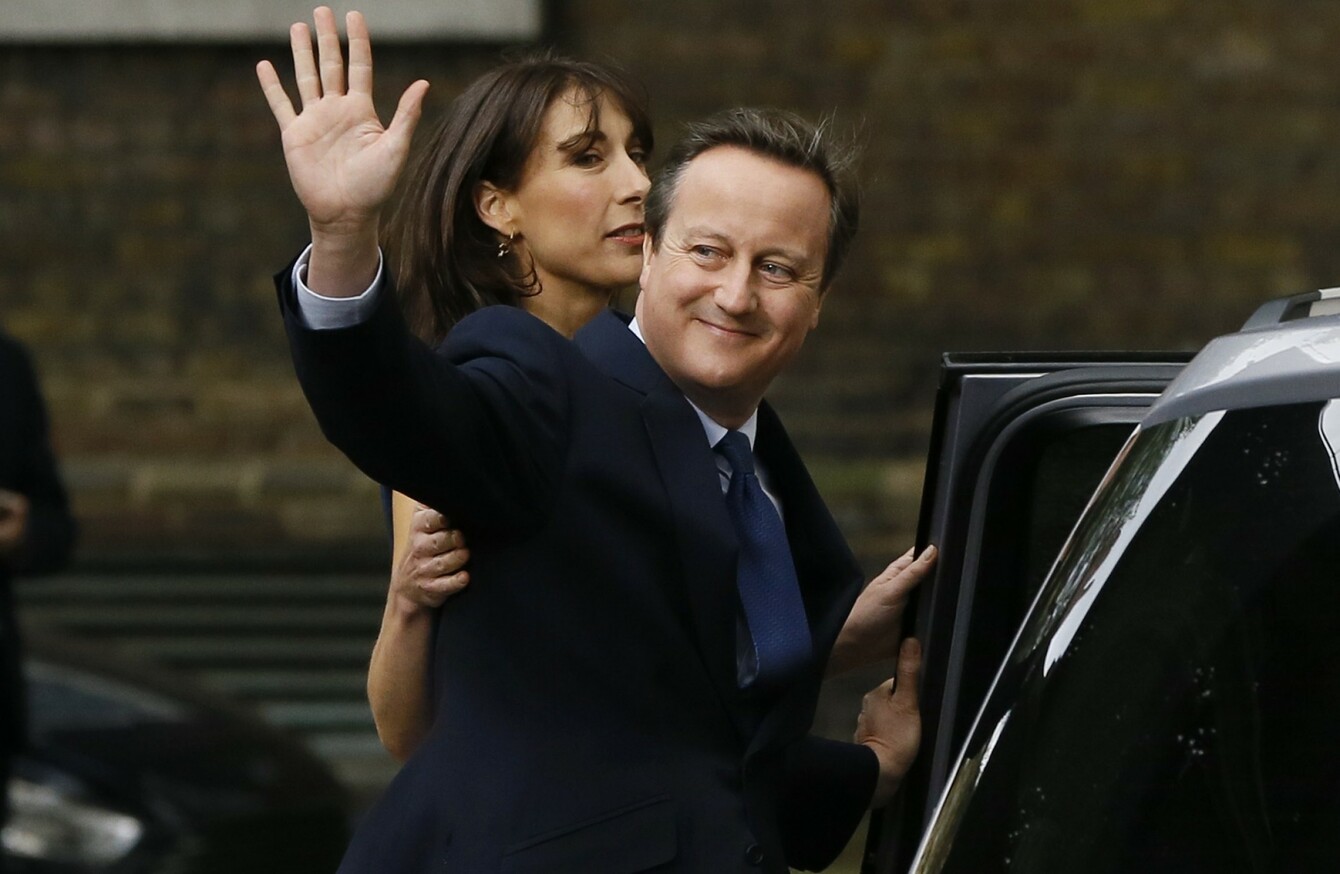 Image: AP/Press Association Images
Image: AP/Press Association Images
BRITISH PRIME MINISTER Theresa May says that she won't intervene after David Cameron's resignation honours list was supposedly leaked.
The Sunday Times yesterday reported that Cameron had decided to awarded knighthoods, MBEs, CBEs and OBEs to advisers and friends including his wife Samantha's special adviser.
Under British law, an outgoing Prime Minister is entitled to recommend honours for individuals. However, that privilege has been declined by Tony Blair and Gordon Brown.
Today a statement from 10 Downing Street said that May will not get involved in the issue, which Labour deputy leader Tom Watson has called an example of the "old boys' network".
The names on the list were at the formerly Prime Minister's discretion, and they will now go through all the proper processes and committees.
"It would set a very bad precedent for a new Prime Minister to interfere in the official processes."
The Sunday Times report says Cameron, who resigned after failing to win the Brexit vote, had recommended:
Knighthoods for four Remain-backing ministers
A damehood for John Major's former chief-of-staff who had campaigned for a Remain vote
Recommended 24 Downing Street staff get honours, including Isabel Spearman, widely described as his wife's stylist
Suggested George Osborne, the former Chancellor sacked by May, be made a Companion of Honour
The requests will now go to a committee headed by Conservative peer Lord Spicer. The list is then sent back to the Prime Minister, who passes them to the Queen for approval.
Watson told the BBC the list showed that "cronyism runs rife" in Cameron's former administration.
Most reasonable people would say it is unacceptable to give an honour to his wife's stylist, or to give knighthoods to members of Parliament as if they're like confetti.