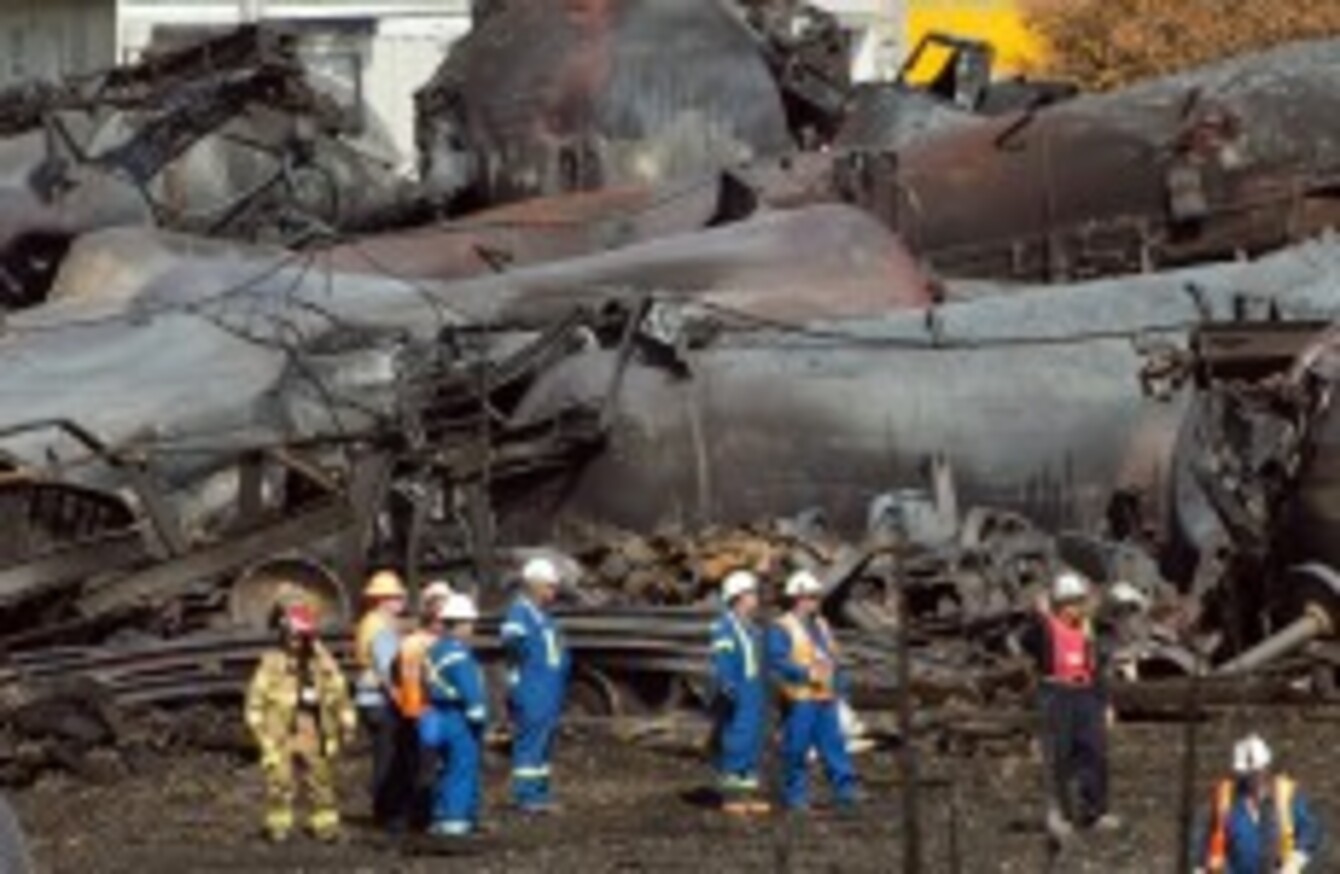 Image: (AP Photo/Ryan Remiorz, Pool, File)
Image: (AP Photo/Ryan Remiorz, Pool, File)
A RAIL COMPANY whose runaway oil train caused a fire and explosion that killed 47 people in a small town in Canada has filed for bankruptcy in the US and Canada.
In its filings, Montreal, Maine & Atlantic Railway Ltd. and its Canadian counterpart, Montreal, Maine & Atlantic Canada Co., cited debts to more than 200 creditors following the disaster in Lac-Megantic, Quebec.
The Hermon-based company, which continues to operate, faces lawsuits and enormous cleanup costs following the July 6 disaster. Edward Burkhardt, chairman of the board of both companies, said:
It has become apparent that the obligations of both companies now exceed the value of their assets, including prospective insurance recoveries, as a direct result of the tragic derailment at Lac-Mégantic, Québec on July 6th.
Attorney Peter Flowers, who represents 30 of the victims' families, accused Burkhardt of trying to use the legal system to shield his companies from legal responsibility.
The parked train, with 72 tankers full of crude oil, was unattended when it began rolling toward town, eventually derailing downtown. Several tankers exploded, destroying 40 buildings in the lakeside town of 6,000 residents. The company blamed the train's operator for failing to set enough hand brakes.
The Canadian government, which already has announced $60 million to help in the response and recovery, insisted it'll be seeking damages from the rail company.
Burkhardt responded that the rail company intends to work with the Canadian government "in the continuing environmental remediation and cleanup as long as is necessary." He also added that he wished to "thank first responders and other personnel for their tireless efforts under the most difficult of conditions in the wake of the tragic accident."
For now, however, the bankruptcy process stops payments to all creditors while setting up a process overseen by a judge in which payments will eventually be made.
Both companies currently employ 85 people in Maine and Canada, who will now be let go after receiving their wages and benefits.
- Additional reporting AP