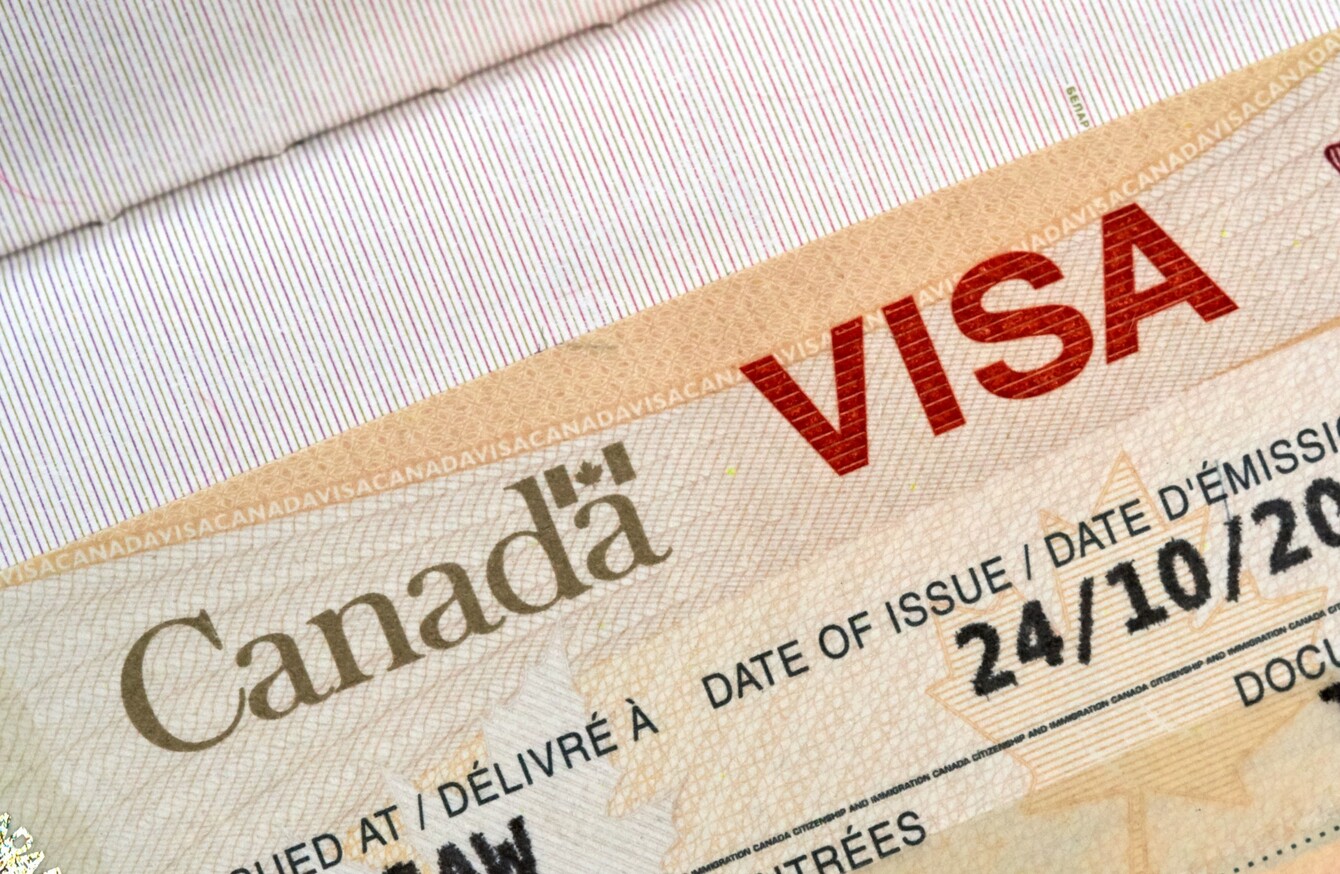 Image: Shutterstock/dennizn
Image: Shutterstock/dennizn
TRAVEL RESTRICTIONS FOR Mexicans entering Canada will be removed at the end of this year.
Canadian Prime Minister Justin Trudeau announced that the visa requirement will be lifted on 1 December this year. He said the change will "make it easier for our Mexican friends to visit Canada".
The visa requirement was imposed by Canada in 2009 in an attempt to stem false refugee claims. The requirement has been a source of annoyance between the two countries.
According to Canadian government figures, Mexican asylum bids have fallen from a peak in 2008 when Mexicans accounted for one in four refugee claims made in Canada to below 1%.
Trudeau announced the change during a joint press conference on Tuesday with Mexican President Enrique Pena Nieto. Pena Nieto's visit marked the first state visit of a Mexican leader in 15 years.
Mexico, meanwhile, has agreed to remove barriers to Canadian beef imports imposed after a 2003 outbreak of bovine spongiform encephalopathy (BSE), the two leaders said.
Mexico was one of the last countries refusing to allow in beef from cattle more than 30 months of age, as other nations moved to lift temporary bans on Canadian beef imports.
Most of Canada's beef exports go to the United States, but a growing Mexican middle class is expected to boost demand for beef in Mexico.
Trudeau and Pena Nieto also said their two countries would collaborate on indigenous issues and international development, notably in Central America and the Caribbean.
US President Barack Obama joined them in Ottawa yesterday for a North American leaders summit.
Linked by the North American Free Trade Agreement (NAFTA) since 1994, the three countries usually hold an annual summit dubbed the Three Amigos.
Chaired for the first time by Trudeau following his election in November, the summit is Obama's last before he steps down in January.
The three leaders are expected to collaborate on their climate and energy policies, including a promise to generate half of their overall electricity from clean energy by 2025, according to the White House.
Wind, solar, hydropower and nuclear power accounted for 37% of the three countries' electricity in 2015.
In the United States, the region's largest electricity producer by far, clean energy currently generates around a third of total output, putting it behind Canada but ahead of Mexico.
Mexico will also join an existing commitment by the United States and Canada to reduce methane emissions by 40% to 45% of its 2012 levels by 2025.