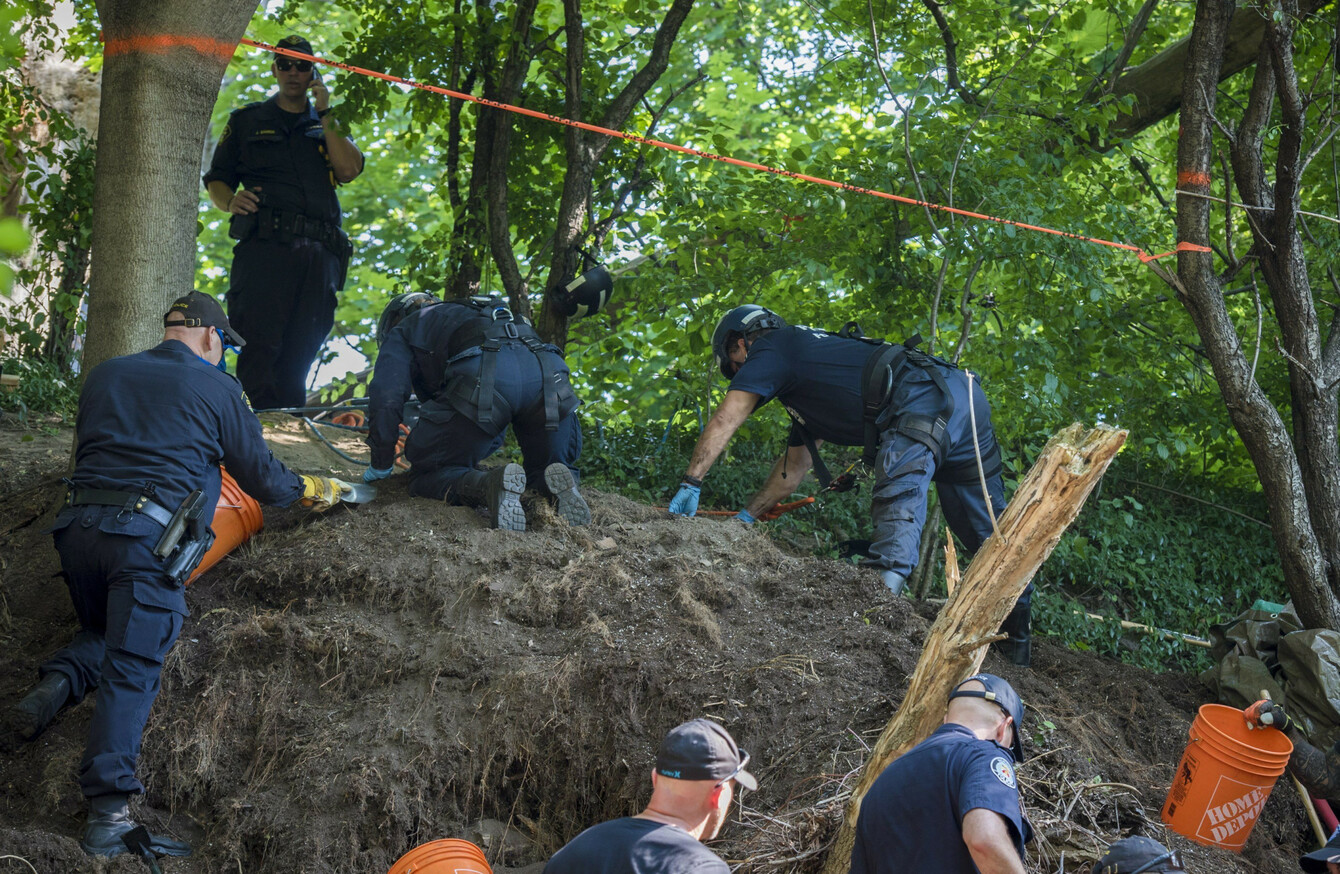 Toronto Police Service excavate the back of property along Mallory Cres. in Toronto after confirming they have found human remains during an investigation in relation to alleged serial killer Bruce McArthur on 5 July
Image: Tijana Martin
Toronto Police Service excavate the back of property along Mallory Cres. in Toronto after confirming they have found human remains during an investigation in relation to alleged serial killer Bruce McArthur on 5 July
Image: Tijana Martin
CANADIAN POLICE HAVE said they have recovered the remains of an eighth man allegedly killed by a Toronto landscaper and do not believe there are any more victims to be found.
Bruce McArthur (66) was arrested in January and has been charged with eight counts of first-degree murder.
Acting Inspector Hank Idsinga said the remains of Majeed Kayhan (58) had been found during a nine-day search of a ravine behind a home where McArthur did landscaping work.
Idsinga said the authorities were looking at cold cases and missing person reports but they believe they have accounted for all of McArthur's victims.
"We do not have any evidence to suggest that Mr MacArthur is responsible for anything more than the eight murders to which he currently stands charged," he said at a press conference.
Idsinga said police had searched around 100 properties in the Toronto region during the investigation.
"At this time we have no evidence to suggest that there are any further remains to be located at any further locations," Idsinga said.
The remains of seven victims were buried in about 20 flower planters around the home where Kayhan's remains were found.
McArthur was charged with Kayhan's murder in February although his remains had not then been recovered.
McArthur's next court appearance is on Monday.
At least seven of McArthur's victims were gay men with connections to Toronto's Gay Village, according to the police.
Idsinga said the authorities believe the first murder took place in 2010.
Comments are closed as legal proceedings are ongoing.