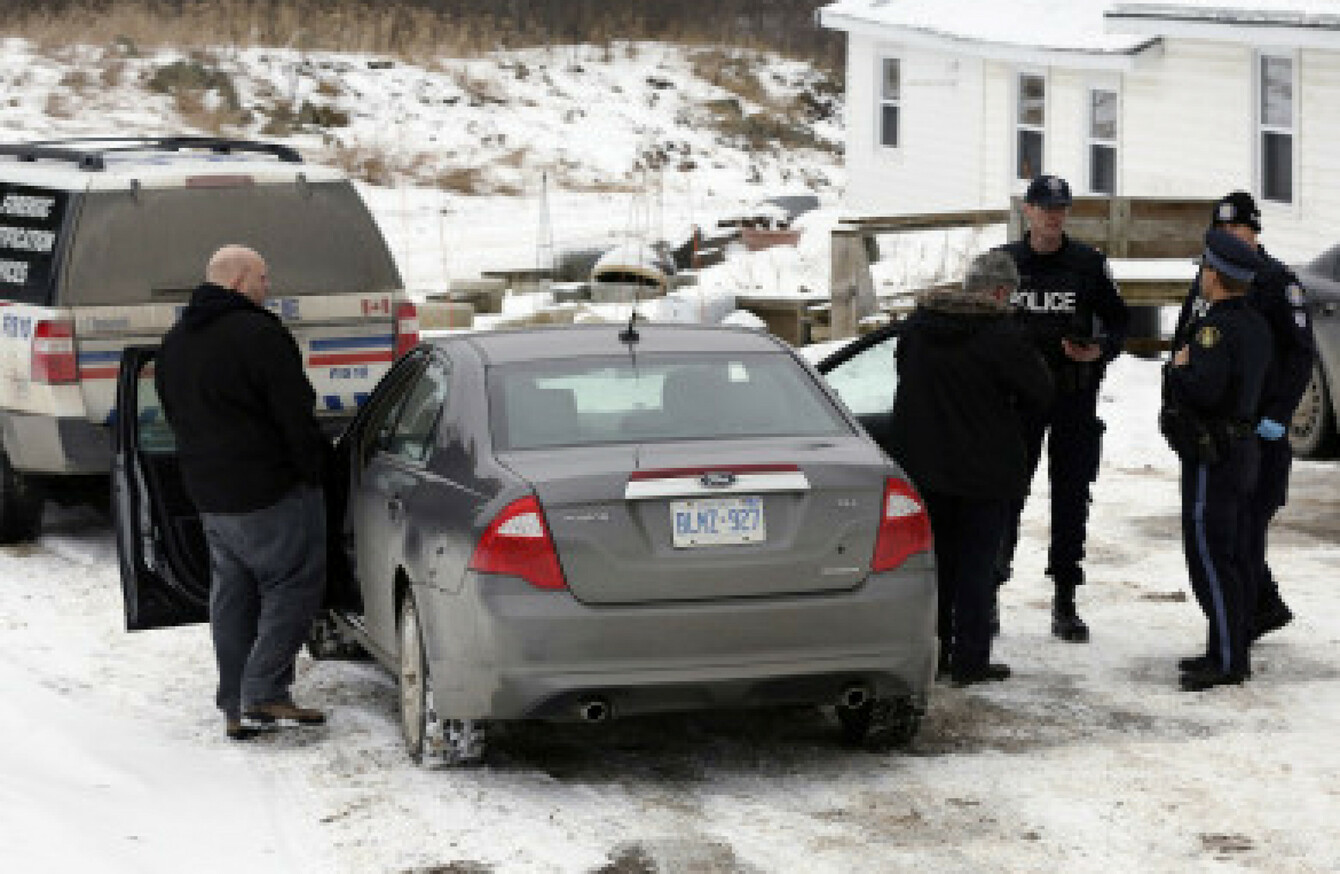 Police as they combed through five properties, four in Toronto, one in Madoc, connected to Bruce McArthur
Image: Lars Hagberg via AP
Police as they combed through five properties, four in Toronto, one in Madoc, connected to Bruce McArthur
Image: Lars Hagberg via AP
CANADIAN ACCUSED SERIAL killer Bruce McArthur has been charged with a seventh murder after the victim's remains were reportedly identified as those hidden inside large planters the Canadian landscaper used.
McArthur, aged 66, made a brief appearance in a Toronto court where the new charge was announced, via video link from a detention centre.
It relates to Abdulbasir Faizi, who went missing in December 2010 and would have been 44 at the time of his disappearance.
According to local reports, Faizi's car was found in early 2011 not far from a midtown Toronto property used by McArthur to store his landscaping supplies.
The home's garage has become ground zero for the investigation after police uncovered in some 20 planters the dismembered body parts of several men who went missing from downtown Toronto's gay village.
Police were scheduled to later brief reporters on updates on their investigation.
Identifications
So far, police have matched only four of the victims to their remains, including Faizi and McArthur's former lover Andrew Kinsman.
Last month, police asked for the public's help in identifying a possible eighth victim from a photograph believed to have been taken after his death.
The man appeared to be in his 40s or early 50s, with dark hair, a beard and bruises on his face.
Police would not comment on the origin of the photo, described by lead investigator Sergeant Hank Idsinga as a "key piece of evidence".
Authorities have scoured more than 30 properties linked to McArthur but plans to bring in sniffer dogs and excavate several yards in search of more victims have been hampered by frigid temperatures.
McArthur came under suspicion in September 2017 in connection with Kinsman's disappearance, but police at first rejected suggestions that a serial killer was prowling Toronto's gay neighbourhood.
According to local media, police made a quick decision to enter McArthur's apartment and arrest him on 18 January when they saw a young man enter his home. Police found the man tied up on a bed, but unharmed.