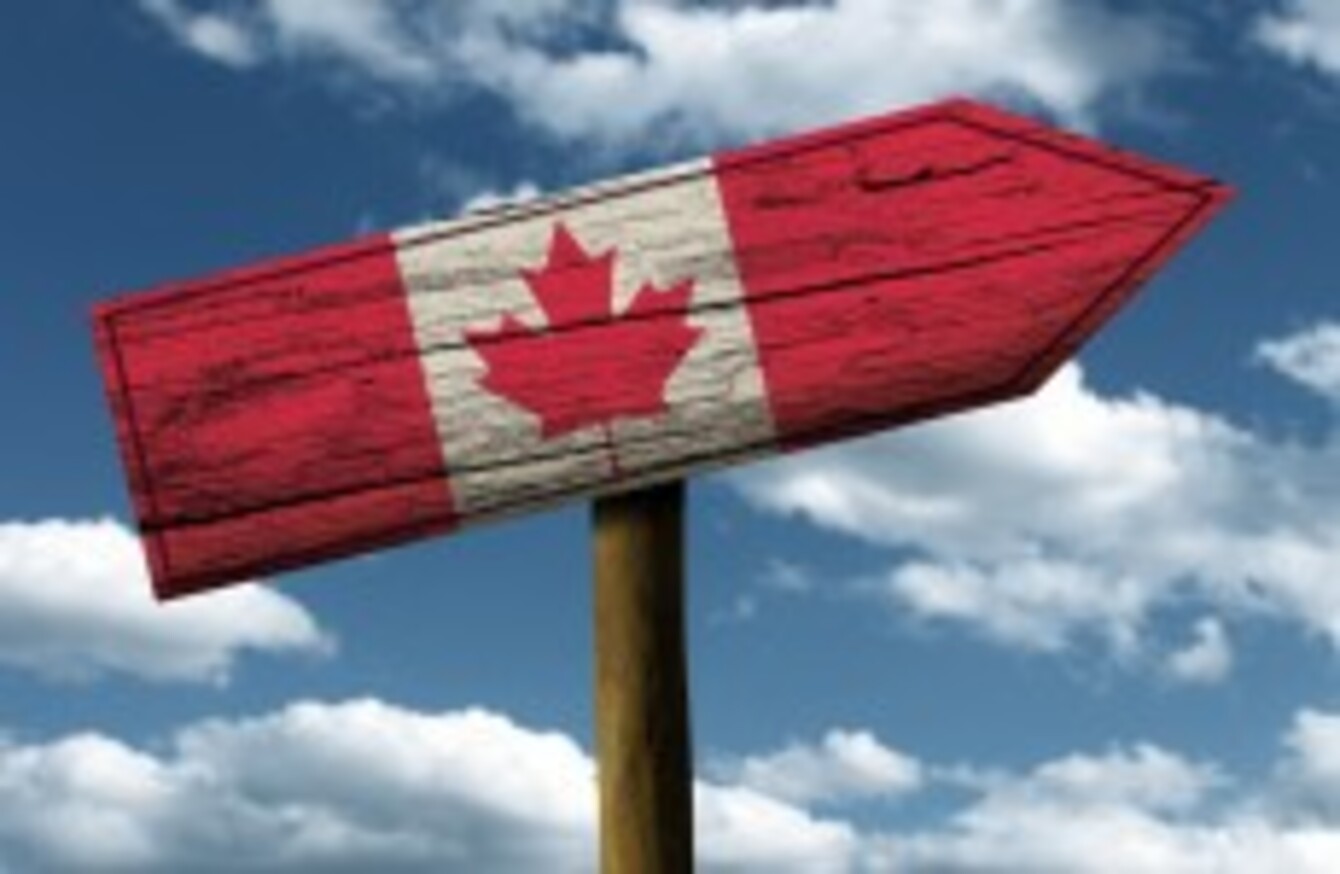 Image: Shutterstock
Image: Shutterstock
Updated: 9.20 pm
ALMOST 4,000 VISA applications for Irish people to live and work in Canada were snapped up in 12 minutes this evening.
The International Experience Canada (IEC) permit allows Irish people under the age of 35, along with their children, to live and work in Canada for up to two years.
How many visas?
Some 7,700 visas will be available this year – with applications for 3,850 opening this evening at 7pm and applications for the remaining 3,850 opening on Thursday.
The online portal opened at 7pm tonight and 12 minutes later all the available application spots had been taken.
Applicants who logged on at 7pm reported the page being being slow and struggling to cope with online traffic.
Applicants had been waiting impatiently for this evening's portal to open with new rules meaning prospective emigrants had to have documentation like garda clearance certs ready months in advance.
Applicants now have 14 days to get the rest of their documents in as part of the application.
A further 2,409 "young professional" IEC permits are also available for Irish people who have a job offer secured in advance. The application system for these permits opened last month.
The first IEC round last year saw visas snapped up in a record seven minutes.
Edwina Shanahan, manager at VisaFirst, said before the application process went live that the programmer is "in big demand", noting: "People have been waiting eagerly for the last two months to see when the Irish part of the programme would open".
Anyone interested should note it is likely that round one will sell out in less than 10 minutes and there will only be one other opportunity to get an open IEC visa – though we have not yet been told when the second round will be rolled out.
The working holiday visa enables people to work in Canada and also allows them to move around in search of better opportunities.
IEC started as a cultural exchange between Ireland and Canada in 2003, but in recent years the programme has increasingly become focused on addressing Canada's ongoing labour shortages.
More information is available here.
- With reporting from Rónán Duffy
Originally published: 6.10am